Historical Entertainment
Here's Everything The Crown Just Got Straight-Up Wrong About History

Netflix's The Crown is an addictive blend of pulp and prestige that charts Queen Elizabeth II's time on the throne. But how much of it is accurate? Yes, The Crown gets many scandalous things right about Queen Elizabeth's life and those of her family members, like Princess Margaret and Louis Mountbatten. But, because of those historical accuracies and the jaw-dropping production value, audiences may wrongly assume that the show is a reliable history lesson.
The lavish series spares no expense in its dramatization of Queen Elizabeth's reign. Indeed, critics, The Crown cast, and historians alike point out that The Crown really does take history seriously – the creators and writers have clearly done their research. But, every now and then, inaccuracies in The Crown rear their head. Just as often as it faithfully portrays actual events as they happened, the show also bends the truth and relies on rumors to flesh out storylines and characterizations. The Crown revels in the murky, hearsay-saturated space between fact and fiction, where it can turn gossip into entire plots. Sure, there's plenty of fun and drama in that, but not much verifiable, evidence-based history.
What does the queen think of The Crown? Though she reportedly enjoyed the first season, chances are her opinion will go downhill if she ever gets around to watching the second one – the show does her husband no favors. The series embellishes plenty of events for its narratives, and often those embellishments come at the expense of Prince Philip's character. The fictionalized Duke of Edinburgh is portrayed as a petulant, vain, and downright obnoxious character who makes Queen Elizabeth's life unfairly difficult.
Completely accurate or not, The Crown makes history look glamorous as it recreates and straight-up creates events from Elizabeth's life and the United Kingdom's past.
Prince Philip Didn't Call Prince Charles "Bloody Weak"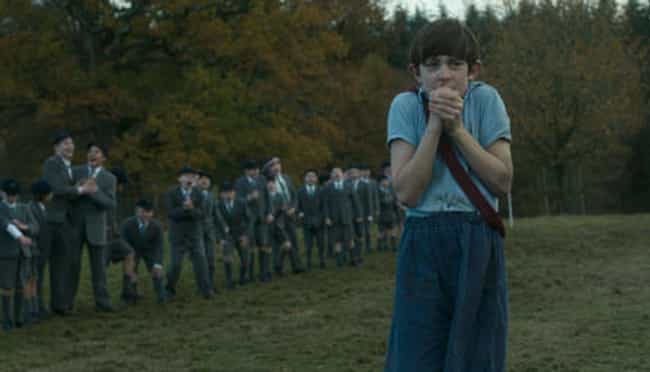 What The Show Portrays: In Season 2, episode 9, Prince Charles has to deal with bullies at Gordonstoun, the boarding school he attends. Prince Philip calls his son "bloody weak" for not standing up to said bullies. When they fly home from Scotland, Prince Philip is particularly cold towards his son.
What Really Happened: Queen Elizabeth II was not pleased with this portrayal, which she deemed inaccurate. A "palace insider" spoke to Glamour and explained the Queen's distress:
The queen realizes that many who watch The Crown take it as an accurate portrayal of the royal family and she cannot change that... she was very upset by the way Prince Philip is depicted as being a father insensitive to his son's well-being. She was particularly annoyed at a scene in which Philip has no sympathy for a plainly upset Charles while he is flying him home from Scotland. That simply did not happen.
Prince Philip Probably Wasn't Mixed Up In The Profumo Affair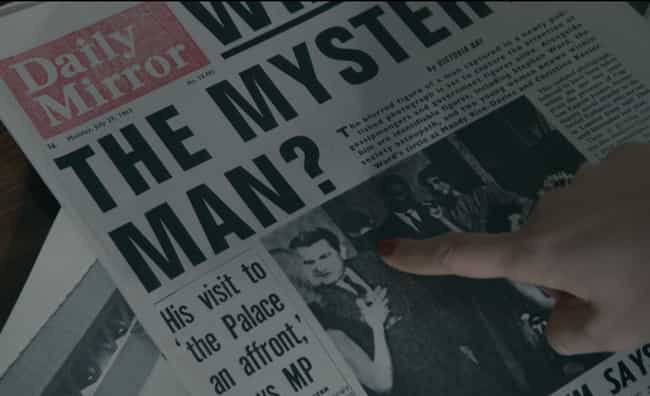 What The Show Portrays: In the Season 2 finale ("Mystery Man"), The Crown tackles one of the biggest political scandals of post-war Britain: the so-called Profumo Affair. The show even implicates Prince Philip in the scandal.
Philip begins to develop a friendship with Dr. Stephen Ward. Ward even goes so far as to invite Philip to his country estate for the weekend, where he is throwing a party. It is later revealed that Ward basically pimps out young women to powerful men. One such young woman, Christine Keeler, is involved with both a member of the British government and a Soviet agent.
The show strongly suggests that Philip attended Ward's parties, since an unidentified "mystery man" appears in one of the photos from such an event. Considering the enormity of the scandal, the suggestion that Prince Philip was connected to it is a pretty damning allegation.
What Really Happened: True, Prince Philip had a link to Dr. Stephen Ward: Ward once sketched him. But there is absolutely no evidence that Prince Philip was connected to the scandal or socialized with Christine Keeler.
Prince Philip's Supposed Infidelities Are Still Up For Debate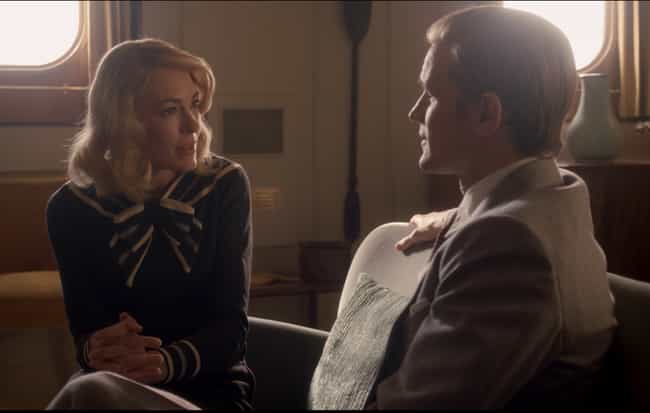 What The Show Portrays: The Crown implies that Prince Philip carried on an affair with the Russian ballerina Galina Ulanova, and possibly other women. While in Melbourne for the 1956 Olympics, for example, he appears set on sleeping with an Australian reporter, until she enrages him by asking about his childhood and blatantly challenging the monarchy. The show also hints that he may have had sex with women in New Guinea.
What Really Happened: Rumors of adultery have long haunted Prince Philip, but nothing has been acknowledged or proven. Perhaps the most noteworthy possible tryst was with Pat Kirkwood, an English actress. Though Kirkwood passionately denied the affair, rumors have nonetheless persisted.
Though Galina Ulanova was a real ballerina who danced in London in 1956, she probably had nothing to do with the prince.
Jackie Kennedy And The Queen Weren't Exactly Rivals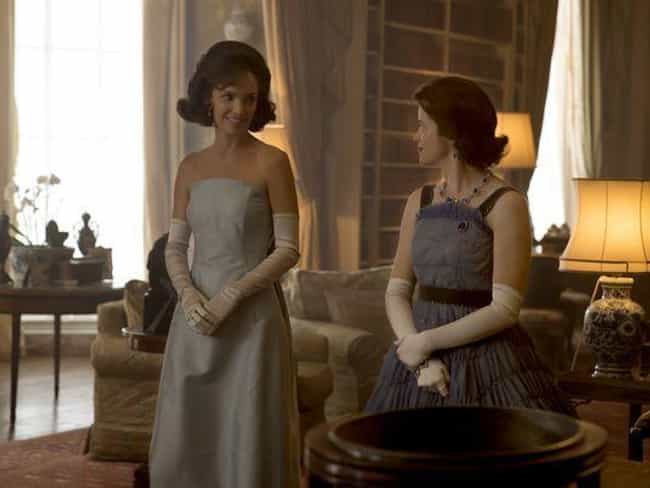 What The Show Portrays: In Season 2, American royalty visits actual royalty: John and Jackie Kennedy pay their respects to Queen Elizabeth during a European tour. The show portrays the queen as a little jealous of all the attention lavished on the glamorous Mrs. Kennedy. Her reservations quickly melt when the two bond over shared feelings of being birds in gilded cages – but then harden again when Kennedy badmouths her and Buckingham Palace at a party the next day.
Kennedy later apologizes to the queen. She claims she was drugged up when she began insulting her, and didn't mean any of the awful things she said.
What Really Happened: In 1961, the Kennedys really did visit the queen for dinner. If rumors are to be believed, it wasn't exactly a rip-roaring success. Though many people praised the dinner, others noted that Mrs. Kennedy wasn't very impressed with the queen. These supposed tensions stemmed from Kennedy's demands that her sister and brother-in-law – who was twice divorced, a social faux-pas in post-war Britain – be included in the dinner. The queen refused. What's more, Queen Elizabeth also left her sister, Princess Margaret, off the guest list, knowing that Kennedy wanted to be photographed with her.
The show's attempts to explain away Kennedy's bad behavior with drug use also has no basis in fact. There is no proof that Kennedy was taking a cocktail of drugs when she was in London.