VOTE
Historical Male Sex Symbols, Ranked By The Likelihood They Would Be Sex Symbols Now

4.1k votes
401 voters
5.5k views
26 items
List Rules Vote up the sex symbols from history that would still have that status in the present day.
Throughout history, men deemed sex symbols are representatives of the cultures they thrived in. Before photography and film, men were esteemed for their reputations in politics, music, literature, and the poetics. As the movie industry rose in the early 20th century, Hollywood celebrities became the nations emblems of sex appeal.
British poet Lord George Gordon Byron passed before the magic of the silver screen took shape, but his image as a figure of desire still holds up. However, Italian adventurer Giacomo Casanova might not provoke the same response today as he did in the mid-1700s.
Once Hollywood began romanticizing men in the industry, the global conception of beauty was indelibly influenced by movie stars. And although the 1960s and '70s don't qualify as historical in comparison to the early 18th century, the actors who ruled the city of desire during those years strongly affected modern society's idea of who ranks as a sex symbol.
Historic male sex symbols may represent the culture they were empowered by, but some still hold up against the hottest male celebrities of current times.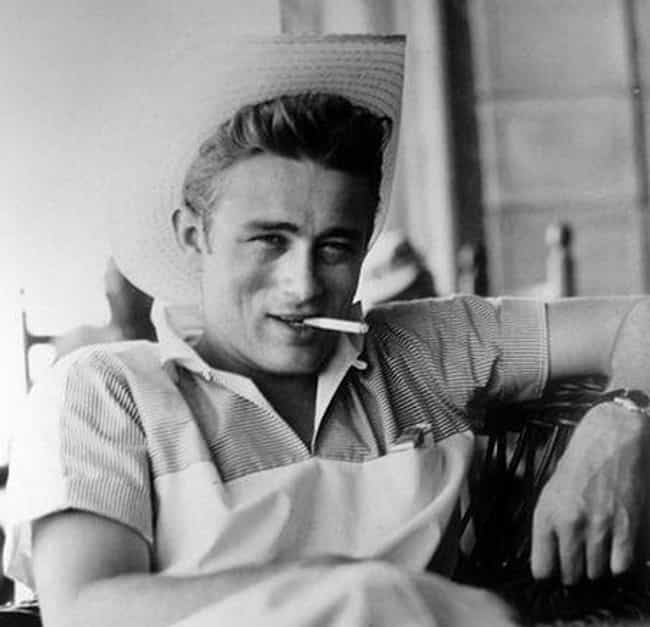 James Byron Dean (February 8, 1931 – September 30, 1955) was an American actor from Indiana. He is remembered as a cultural icon of teenage disillusionment and social estrangement, as expressed in the title of his most celebrated film, Rebel Without a Cause (1955), in which he starred as troubled teenager Jim Stark. The other two roles that defined his stardom were loner Cal Trask in East of Eden (1955) and surly ranch hand Jett Rink in Giant (1956). After his death in a car crash, Dean became the first actor to receive a posthumous Academy Award nomination for Best Actor, and remains the only actor to have had two posthumous acting nominations. In 1999, the American Film Institute ranked ...more on Wikipedia
Age: Dec. at 24 (1931-1955)
Birthplace: USA, Indiana, Marion

Would he still be a sex symbol today?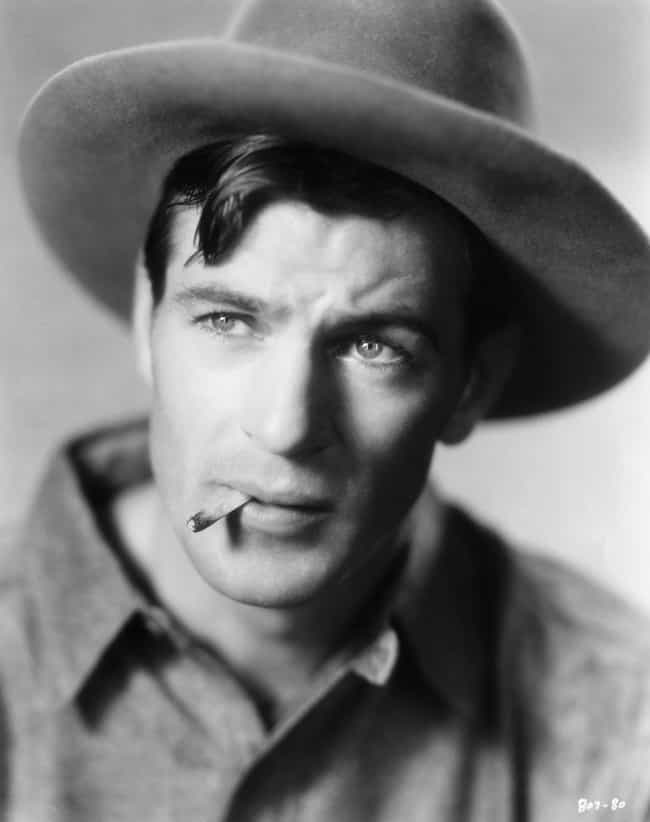 Gary Cooper (born Frank James Cooper; May 7, 1901 – May 13, 1961) was an American actor. Known for his natural, authentic, understated acting style and screen performances, Cooper's career spanned 36 years, from 1925 to 1961, and included leading roles in 84 feature films. He was a major movie star from the end of the silent film era through to the end of the golden age of Classical Hollywood. His screen persona appealed strongly to both men and women, and his range of performances included roles in most major film genres. His ability to project his own personality onto the characters he played contributed to his natural and authentic appearance on screen. Throughout his career, he sustained ...more on Wikipedia
Age: Dec. at 60 (1901-1961)
Birthplace: USA, Helena, Montana

Would he still be a sex symbol today?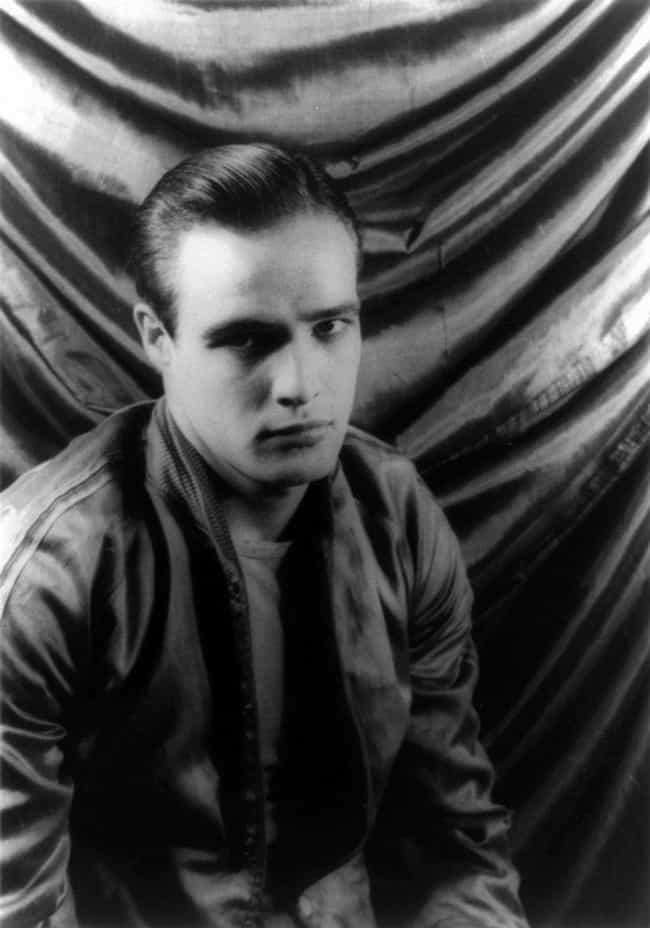 Marlon Brando Jr. (April 3, 1924 – July 1, 2004) was an American actor and film director. With a career spanning 60 years, he is well-regarded for his cultural influence on 20th-century film. Brando's Academy Award-winning performances include that of Terry Malloy in On the Waterfront (1954) and Don Vito Corleone in The Godfather (1972). Brando was an activist for many causes, notably the civil rights movement and various Native American movements. He is credited with helping to popularize the Stanislavski system of acting, having studied with Stella Adler in the 1940s. He is often regarded as one of the first actors to bring Method Acting (built from the Stanislavski system) to mainstream ...more on Wikipedia
Age: Dec. at 80 (1924-2004)
Birthplace: USA, Nebraska, Omaha

Would he still be a sex symbol today?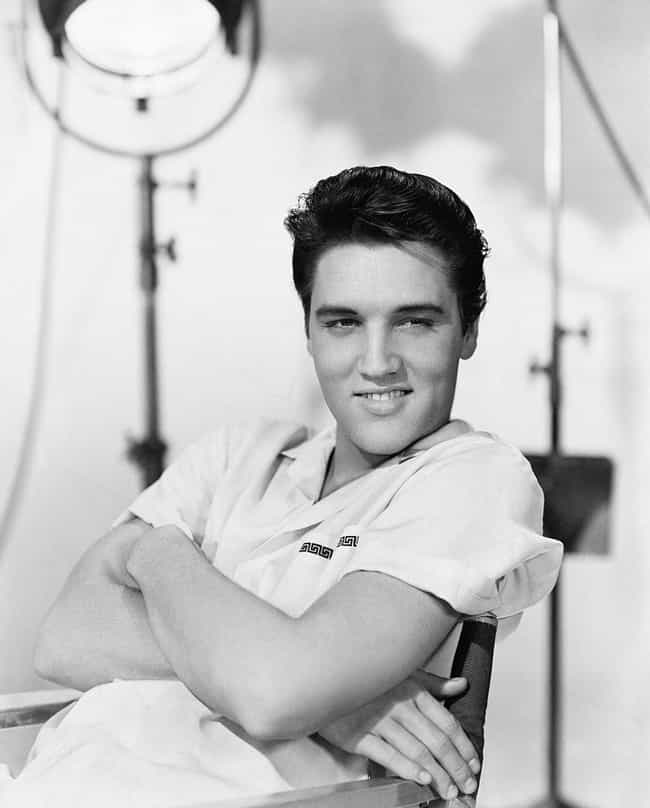 Elvis Aaron Presley (January 8, 1935 – August 16, 1977), also known mononymously as Elvis, was an American singer and actor. Regarded as one of the most significant cultural icons of the 20th century, he is often referred to as the "King of Rock and Roll" or simply "the King". Presley was born in Tupelo, Mississippi, and relocated to Memphis, Tennessee, with his family when he was 13 years old. His music career began there in 1954, recording at Sun Records with producer Sam Phillips, who wanted to bring the sound of African-American music to a wider audience. Presley, on rhythm acoustic guitar, and accompanied by lead guitarist Scotty Moore and bassist Bill Black, was a pioneer of ...more on Wikipedia
Age: Dec. at 42 (1935-1977)
Birthplace: Tupelo, Mississippi, United States of America

Would he still be a sex symbol today?