Weird History
Historical Photos Anyone Who Is Afraid Of Heights Should Avoid

9.4k votes
1.5k voters
30.2k views
17 items
List Rules For those afraid of heights, vote up the most fear-inducing photos.
Being afraid of heights might be the single most common fear aside from a terror of spiders. Even if you don't consider yourself scared of high places, it's hard not to feel a chill race up your spine when you look down from the top floor of a tall building. But there are people who aren't afraid to brave heights – some for fun and others for work. Some spend every day of their life high in the sky putting together skyscraper after skyscraper, while others chase the thrill of climbing mountains – and it was all much more precarious in the past. These historical photos of people relaxing or working in high places might just trigger your fear of heights, even from your first-floor apartment.
Lunch Atop A Skyscraper, 1932

Is this terrifying?
Icarus On The Empire State Building, 1930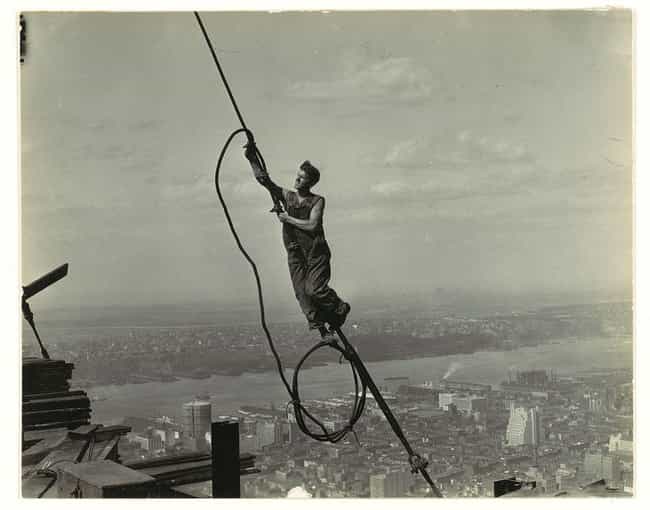 Is this terrifying?
Three Workers On The Empire State Building, 1931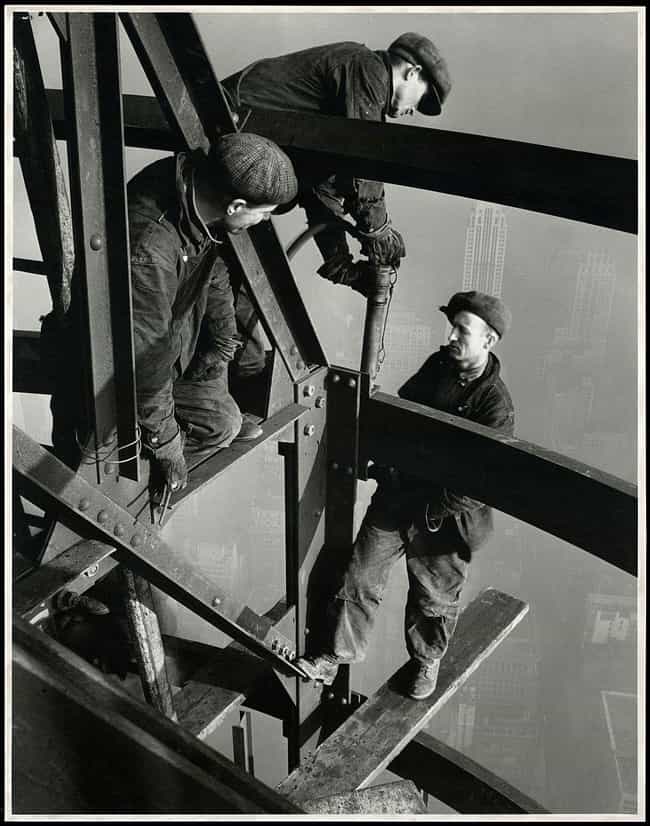 Is this terrifying?
Makeshift Bridge, C. 1929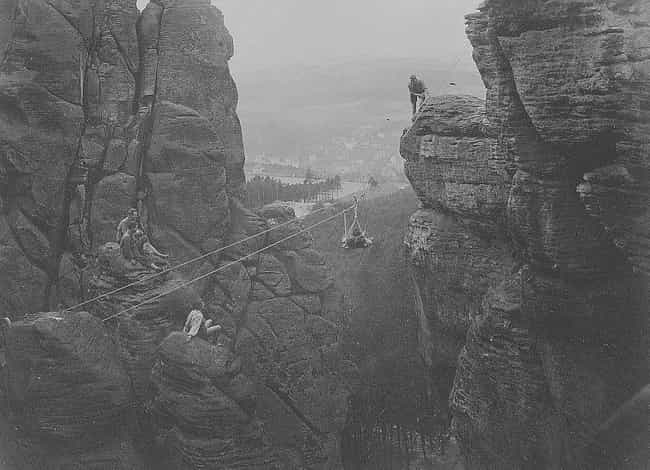 Is this terrifying?