Culture
Historic Sporting Events You'd Have to See If You Had a Time Machine
Updated June 14, 2019
3.3k votes
590 voters
26.3k views
29 items
List Rules Vote up the historical sporting events you wish you travel through time to witness.
You have been granted the secret of the time juice. No one knows exactly how it works, but it holds the power to transport you and your extra temporal vehicle through time. Exciting chrono adventures await, but you must know, there are rules for using the time juice.
1. Time juice is a limited resource. Each time slide will consume a portion of your supply, so you must prioritize your trips… rank them, if you will.
2. Time juice will only take you to historical sporting events. This is the best thing about time juice.
3. Time juice mysteriously prefers the North American continent. Transcontinental jumps consume vastly more time juice and there are no frequent flyers points. Soccer fans, invent your own juice to see great sporting events in history. #america
4. Time juice will typically only last long enough for one game, match, race, etc… Linger at your own risk.
5. Time juice will not permit you to collect on bet, or buy stocks, or get Shoeless Joe Jackson's autograph, or whatever space/time continuum-trashing get-rich-quick scheme you're cooking up. Also you cannot kill Hitler at the 1936 Olympics. Don't even think about messing with space/time. Just stop it.
With these parameters in mind, you must choose wisely to visit the most legendary of sporting moments, solve historical sports mysteries, and, most of all, enjoy this list of the historical sports moments you'd have to visit if you had a time machine (and more importantly, time juice).
When: February 22, 1980
Where: Lake Placid, NY
The Event: When Russia invaded Afghanistan in 1979, Cold War tensions were at all-time high. In fact, America ended up boycotting the 1980 Summer Games in Moscow. We couldn't fire nukes at them, but we could do the next best thing: beat them at their favorite sport on the world's biggest stage. Sports Illustrated named this the most memorable sports moment of the 20th century, and since you own your own time machine you already "believe in miracles."
Would you travel back in time for this?
When: March 8, 1971
Where: New York, NY
The Event: Also known as Frazier vs. Ali 1, the Fight of the Century was the first heavyweight championship match between two undefeated boxers. Neither will be in their athletic prime, but that just means you see two smart boxers, rather than two all-out brawlers. Frazier won a unanimous decision after knocking Ali down in the 14th round. It's a no-brainer to catch the first politically charged go-round between these two titans.
Would you travel back in time for this?
Jackie Robinson's First Major League Game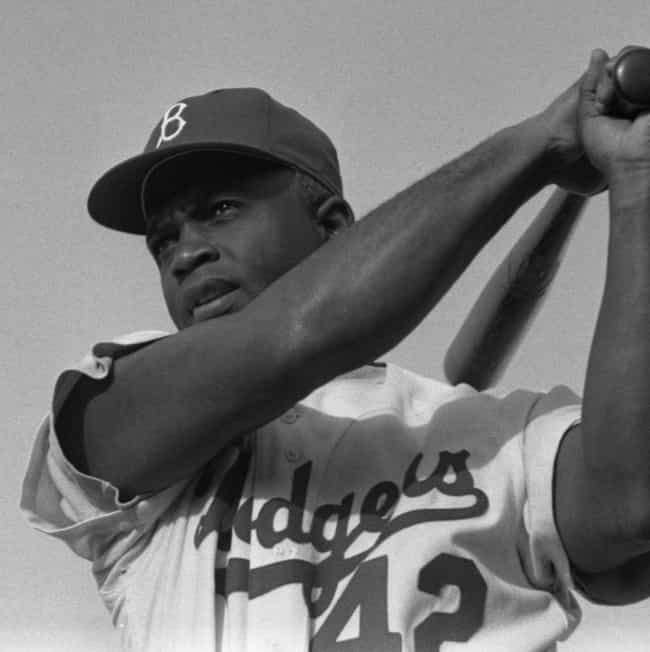 When: April 15, 1947
Where: Brooklyn, NY
The Event: This is a no-brainer. Can you imagine the buzz, tension, elation, apprehension, and very real danger leading up to the historic breaking of baseball's unspoken color barrier? You won't have to, thanks to your time machine. You can take in a watershed moment of baseball, civil rights, and American history all in one fell swoop. Jackie will walk and score a run, and that meant everything.
Would you travel back in time for this?
When: October 1, 1932
Where: Chicago, IL
The Event: This is a controversial moment in sports history. Did Babe Ruth really point to center field to declare that he would soon hit a home run in Game 3 of the World Series or is the story folkloric? There is film of the event, but it remains ambiguous. You'll need the closet seat you can find along the third base line to read faces and know for sure. As a special bonus, FDR will be in attendance. Try to score a handshake while you're there.
Would you travel back in time for this?