Tattoos
People With Tattoos Of Historical People & Events

979 votes
142 voters
10.9k views
16 items
Though tattoos of the founding fathers may not be the first thing you'd think of to get inked onto your bicep, it turns out historical tattoos can actually be a pretty cool idea. Here you'll see a collection of tattoos of famous people from throughout history who somehow or another managed to make an impression on the world. Before you knock the history tattoo, get a load of what some of the folks you'll meet here came up with when it came to decorating themselves with images of people they admired.
You'll find everything from portraits of various founding fathers whose faces you carry around yourself every day on the cash in your wallet to some of the most badass female rulers who have ever ascended to the thrown. Perhaps you're more the artistic type? Chances are you'll dig some of the inked on faces you'll find below of talents like Shakespeare, Edgar Allen Poe, or Mozart.
Whether you're an aspiring scientist or an outlaw at heart, you're sure to find a famous historical face below that you'll be stoked to learn has be inked into infamy.
Go Old School Emo With Edgar Allen Poe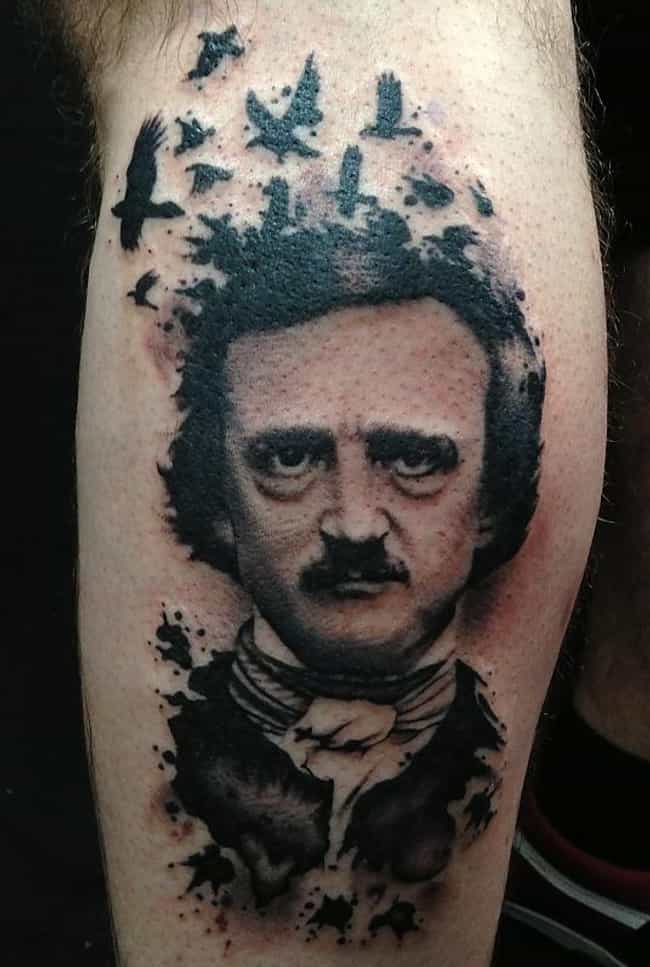 Agree or disagree?
This Einstein Tat's Sure To Boost Your Cleverness Credibility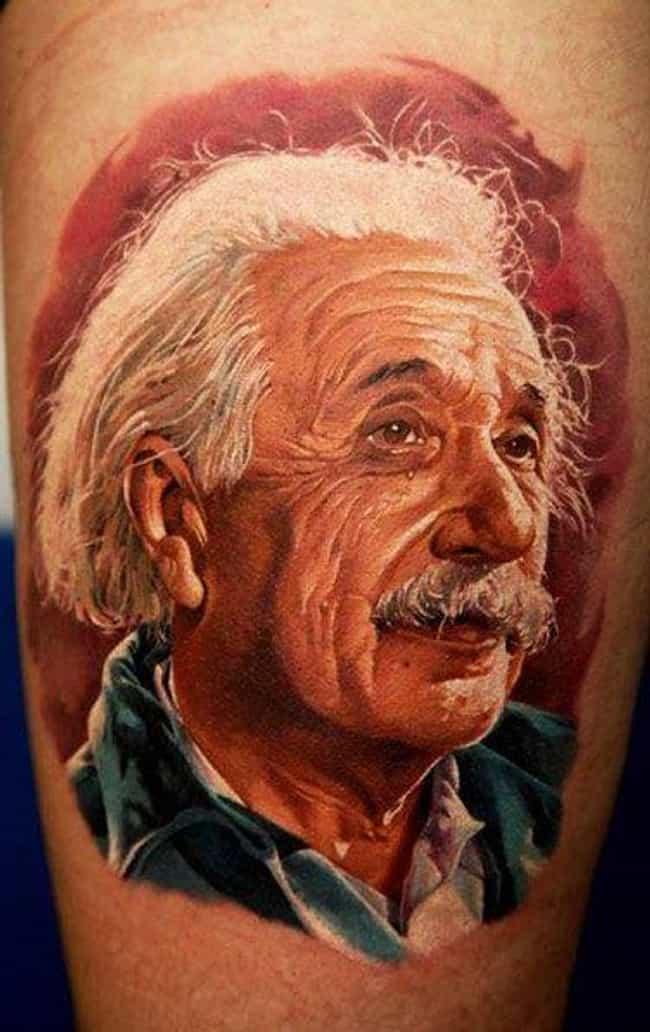 Agree or disagree?
How Gorgeous Is This Colorful Nikola Tesla Tat?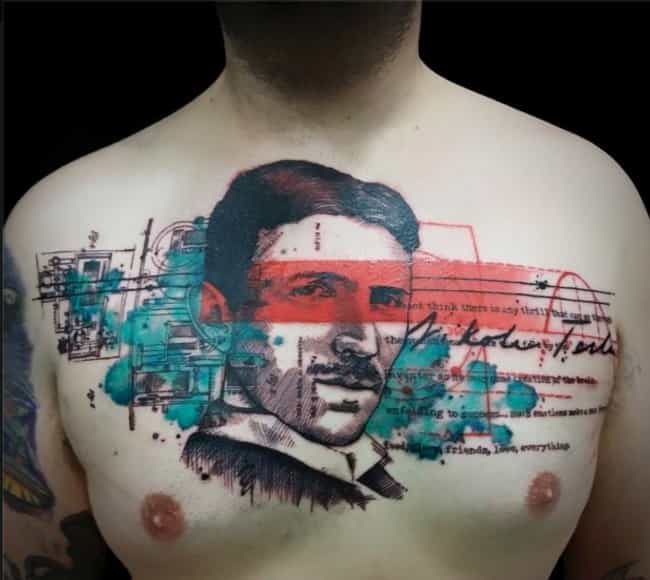 Agree or disagree?
Keep It Old School Badass With This Portrait of Geronimo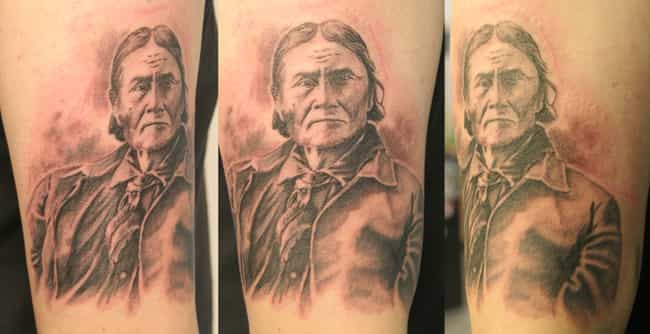 Agree or disagree?