Weird History
There Were So Many Homeless Orphans In The 1800s They Were Auctioned Off To The Highest Bidder

Updated September 29, 2019
47.7k views
15 items
From the 1850s to the 1920s, orphan trains transported hundreds of thousands of children from the East Coast to the Midwest. Children who were poor, abandoned, or runaways found themselves traveling across the country to start new lives. The origins of foster care can be tracked back to this unusual practice of shipping kids across the United States to families they never met.
The foster care history timeline beings with Connecticut-born minister Charles Loring Brace. He was alarmed by the abuse and poverty he witnessed among the children of New York City while working as a missionary. Some kids were housed in overcrowded orphanages, while others were trying to survive on the streets. Many of them were dirty, rambunctious, members of street gangs, and thieves. Their parents were either dead, sick, addicted to drugs and alcohol, or unable to support them for whatever reason. Brace is an important figure in child welfare history in America. Because of him, more than 100,000 children were placed in homes over the course of 75 years. And it all started with orphan trains.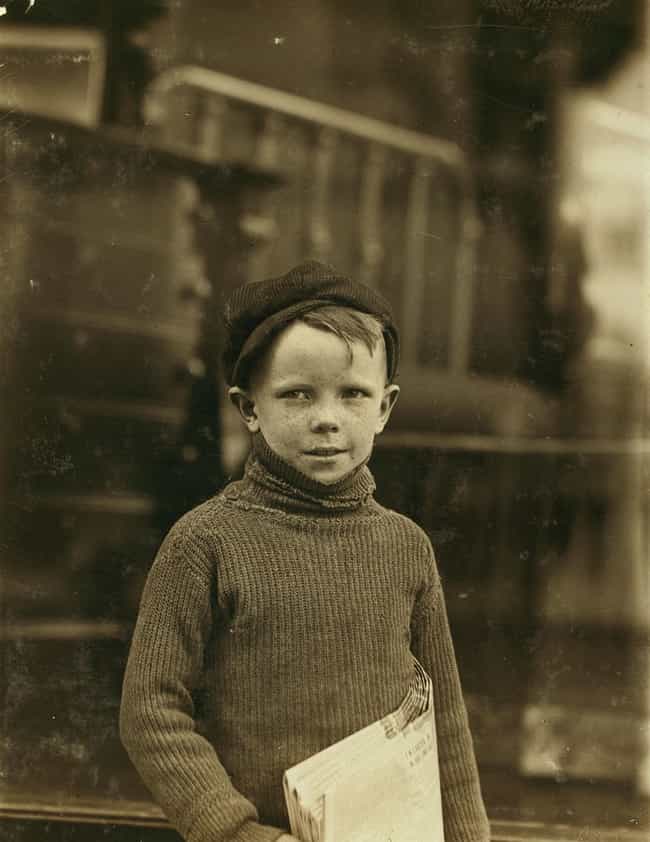 Why Were There So Many Orphans?
Over 4.3 million immigrants moved to the United States between 1841 and 1860. They traveled to America to find a better life and escape their homelands, which were often plagued with political unrest, poverty, and other overwhelming problems.
Some of these immigrants found themselves in overcrowded cities where getting a job was very difficult if not downright impossible. Not the least of their issues, people had a hard time because they didn't have members from their extended family nearby to help raise the children. Everyone pitched in and worked to earn money, including kids as young as six years old.
Desperate men took dangerous jobs and were often killed in their line of work. Women and children were forced to do whatever they could to survive, but it was common for mothers to die at a young age because they lived in filthy homes and contracted typhoid, the flu, or other diseases. Other parents abandoned their children because they had no money or became addicted to drugs and alcohol. As a result, many children wound up as orphans.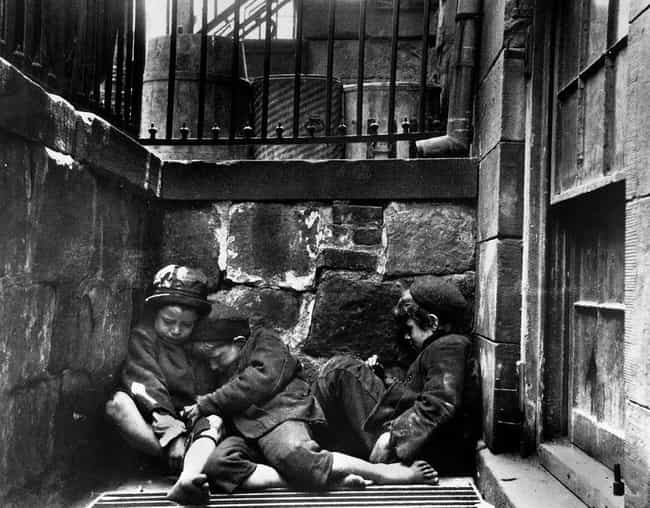 There Were As Many As 30,000 Homeless Children In NYC In 1850
The population of New York City in 1850 reached about 500,000 due to the influx of immigrants. Between 10,000 and 30,000 of these residents were homeless kids. Their parents didn't have the means to support them, so they were often forced to strike out on their own. These children either tried to survive on the streets or they lived in orphanages.
If the same percentage of homeless kids lived in New York City today, there would be at least 150,000 orphans without homes.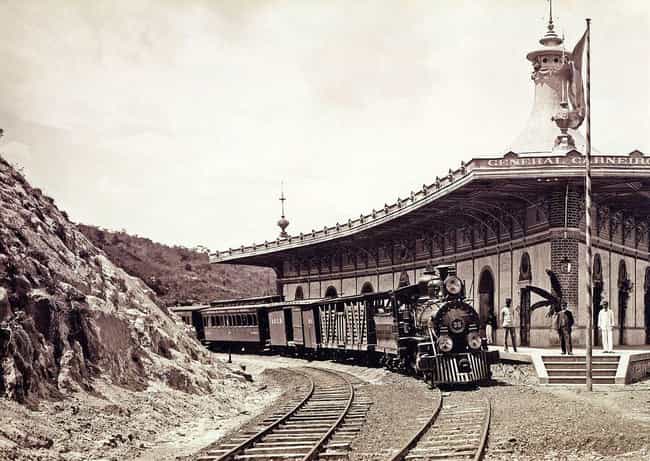 The Children's Mission to the Children of the Destitute launched the first orphan train in 1850. The Protestant charity corralled the kids by searching all over the city to locate them. They found them in railway stations, docks, on the streets, and in other areas of the city. The kids were known as "guttersnipes." Thirty kids traveled from Boston to New Hampshire and Vermont to find homes.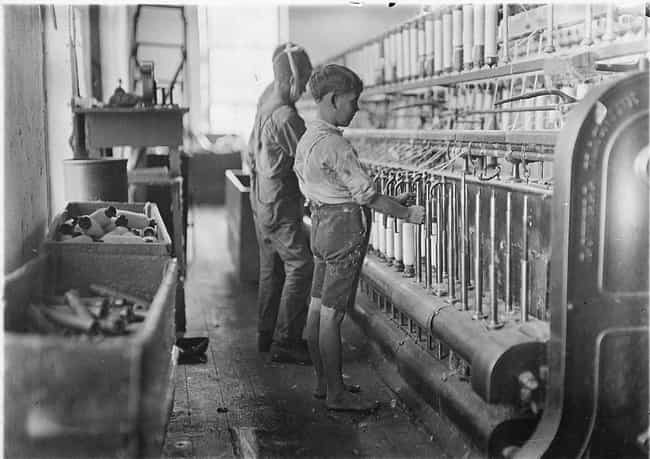 Kids Were Auctioned Off To Farmers & Craftsmen Who Needed Them To Work
Children's Aid launched its first orphan train in October of 1854. The train, traveling from New York City to Dowagiac, MI, carried 45 homeless children. When they arrived at their destination, local farmers and craftsmen bid on the kids in an auction. The families took the children home, where they worked in fields and in other capacities. A total of approximately 250,000 poor and abandoned children were relocated from the East Coast to the Midwest between the 1850s and 1920s.