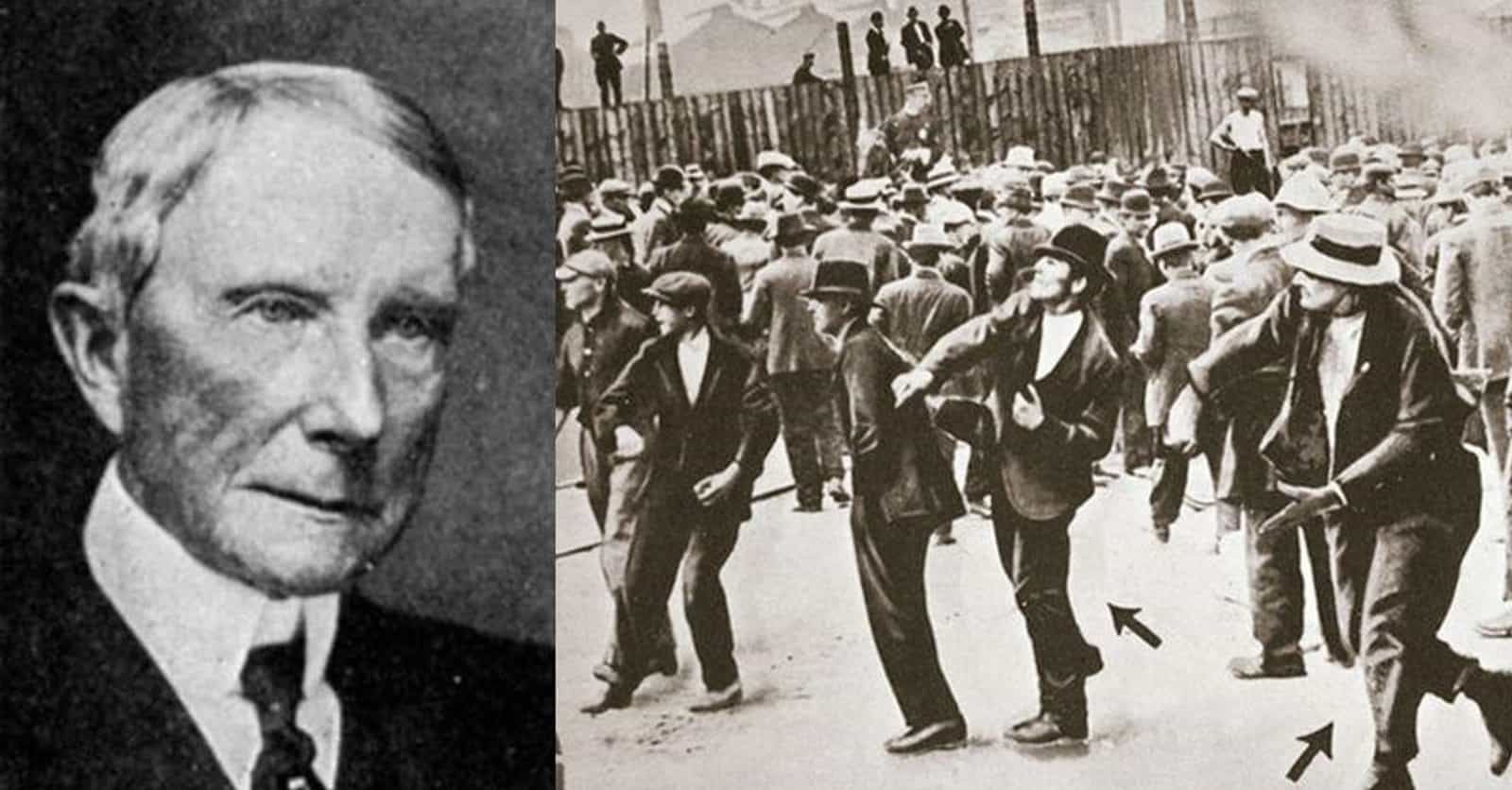 Photo: user uploaded image
When Their Employees Protested, The Rockefeller Family Struck Back With The Deadly Ludlow Massacre
When studying the bloody history of unions in the US, Ludlow Massacre facts reveal a horrific act of violence that changed the landscape of the American labor movement. The massacre brought a 15-month-long strike by Colorado coal miners to a tragic conclusion after striking miners and their families were killed by members of the Colorado National Guard. Twenty inhabitants of the camp died at Ludlow, and the majority of those deaths were women and children.
The main mining company involved in the strike was owned by John D. Rockefeller, Jr., who helped push the conflict on to its violent end, adding a terrible chapter to the dark history of the Rockefeller family. Accounts of the massacre spread around the country like wildfire, often with conflicting stories driven by different political agendas. In the end, the massacre was another Rockefeller tragedy, but it also helped build support for unions in the following decades.
---
The National Guard And Striking Miners Engaged In A Deadly Firefight At Ludlow

Photo: The Survey / Wikimedia Commons / Public Domain

On April 20, 1914, national guardsmen entered the Ludlow tent colony to speak to one of the unofficial leaders of the striking miners, Louis Tikas. They had heard that a man was being kept at Ludlow against his will, but Tikas denied it.

Following the conversation, a National Guard officer ordered a machine gun set up on the hill overlooking the camp. Strikers from the camp saw the troop movement and took up their own rifles in response. The strikers then heard three explosions, which the National Guard later claimed to be a signal for reinforcements.

Shots were fired, though history is unclear on who shot first, and a firefight broke out that lasted throughout the day. Women and children ran for cover. Over the course of the day, one guardsman, one bystander, and several of the strikers were killed in the gunfight. An 11-year-old boy in the camp was killed when he emerged from his hiding spot.

After hours of exchanging shots, a member of the National Guard set fire to the tent colony.