Artwork

Famous History Paintings by Caravaggio

List of famous Caravaggio History paintings, listed alphabetically with pictures of the art when available. Caravaggio is revered by art enthusiasts everywhere, having created some of the most historic History paintings of all time. These popular Caravaggio History paintings have sold for up to a few hundred thousand dollars, so if you want an original in your home then you better start saving. Going to museums can be expensive and time consuming, so scroll through this list to see History paintings that Caravaggio created from the comfort of your own home. You can find additional information for these renowned Caravaggio History paintings by clicking the names of the pieces.
Madonna and Child with St. Anne
and
Amor Vincit Omnia
are included on this poll, along with many more. This list answers the questions, "What are the most famous Caravaggio History paintings?" and "What are examples of Caravaggio History paintings?"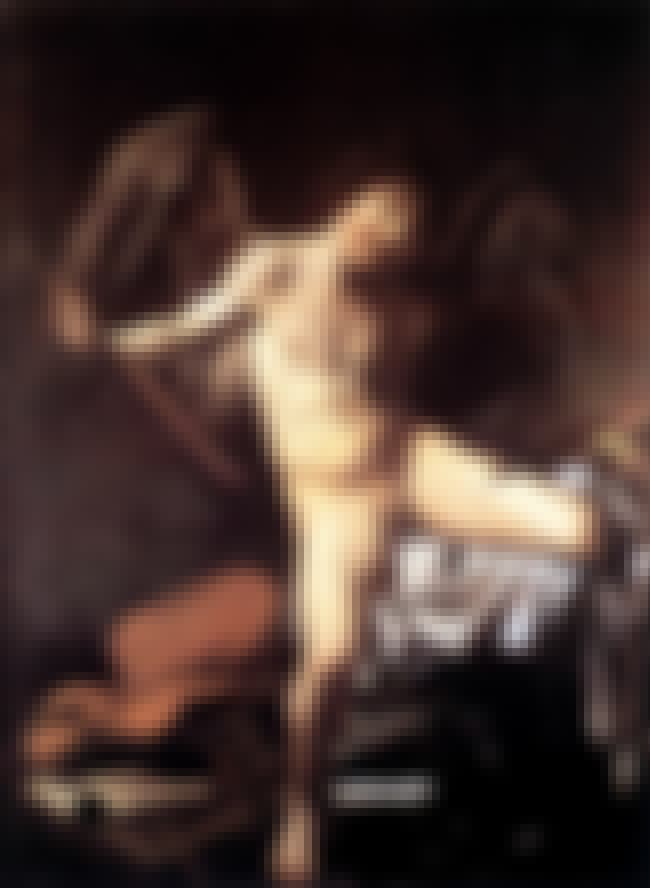 Amor Vincit Omnia is a painting by the Italian early realist / post-Mannerist artist Caravaggio. Amor Vincit Omnia shows Amor, the Roman Cupid, wearing dark eagle wings, half-sitting on or perhaps climbing down from what appears to be a table. Scattered around are the emblems of all human endeavours – violin and lute, armour, coronet, square and compasses, pen and manuscript, bay leaves, and flower, tangled and trampled under Cupid's foot. The painting illustrates the line from Virgil's Eclogues X.69, Omnia vincit amor et nos cedamus amori. A musical manuscript on the floor shows a large "V". It has therefore been suggested also that the picture is a coded reference to the attainments of ...more on Wikipedia
Artist: Caravaggio
Subject: Cupid
Genres (Art): History painting
Art Form: Painting
see more on Amor Vincit Omnia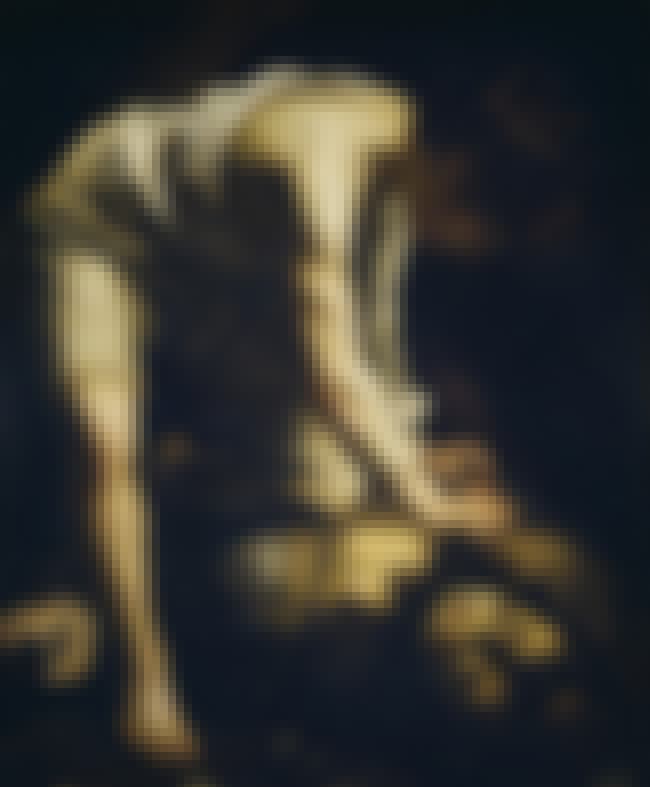 David and Goliath is a painting by the Italian Baroque master Caravaggio. It was painted in about 1599, and is held in the Museo del Prado, Madrid. Two later versions of the same theme are currently to be seen in Kunsthistorisches Museum, Vienna, and in Rome's Galleria Borghese. The David and Goliath in the Prado was painted in the early part of the artist's career, while he was a member of the household of Cardinal Francesco Maria Del Monte. It shows the Biblical David as a young boy fastening the head of the champion of the Philistines, the giant Goliath, by the hair. The light catches on David's leg, arm and flank, on the massive shoulders from which Goliath's head has been severed, and ...more on Wikipedia
Artist: Caravaggio
Subject: Goliath, David
Genres (Art): History painting
Art Form: Painting
see more on David and Goliath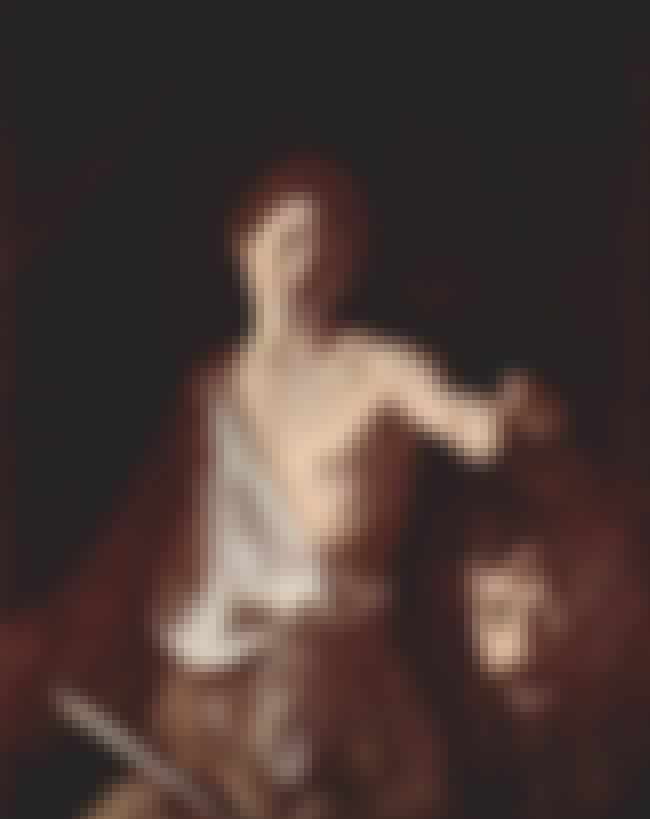 David with the Head of Goliath is a painting by the Italian Baroque artist Caravaggio. It is housed in the Galleria Borghese, Rome. The painting, which was in the collection of Cardinal Scipione Borghese in 1650, has been dated as early as 1605 and as late as 1609–1610, with more recent scholars tending towards the former The immediate inspiration for Caravaggio is a work by a follower of Giorgione, c.1510, but Caravaggio captures the drama more effectively by having the head dangling from David's hand and dripping blood, rather than resting on a ledge. The sword in David's hand carries an abbreviated inscription H-AS OS; this has been interpreted as an abbreviation of the Latin phrase ...more on Wikipedia
Artist: Caravaggio
Subject: Goliath, David
Genres (Art): History painting
Art Form: Painting
see more on David with the Head of Goliath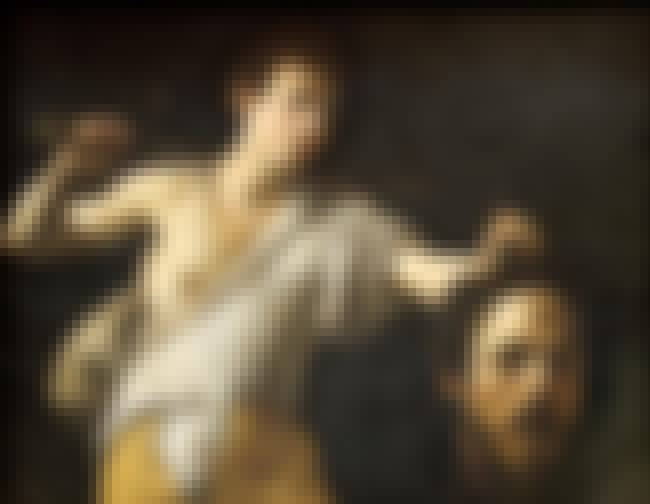 David with the Head of Goliath, c. 1607, in the Kunsthistorisches Museum Gemäldegalerie, Vienna, is a painting by the Italian artist Caravaggio. Peter Robb believes it to have been acquired by the conde de Villamediana in Naples between 1611 and 1617, as Giovanni Bellori records Villamediana as having returned to Spain with a half-figure of David by Caravaggio. The exact moment depicted appears to be that referred to in I Samuel 17:57: "When David came back after killing the Philistine, Abner took him and presented him to Saul with the Philistine's head still in his hand." The pose is a usual one for the episode, showing David striding in triumph with the head in his hand. In the Boghese ...more on Wikipedia
Artist: Caravaggio
Subject: Goliath, David
Genres (Art): History painting
Art Form: Painting
see more on David with the Head of Goliath (Caravaggio), Vienna