Combat Sports

22 Hardcore Facts About Holly Holm

Here's what you need to know about Holly Holm. She's the first woman to hold titles in boxing and MMA, she can lay down tile if you need your bathroom redone, and she will put an opponent's lights out if they come within striking distance in the octagon. Everyone underestimated "The Preacher's Daughter" as she headed to the Ronda Rousey UFC 193 fight in 2015, but after the TKO she threw down, Holm became what seemed like an overnight sensation. However, Holm has been training for moments like that since she was a teenager and is no overnight phenom or flash in the pan.
Despite all of the trash talking in the sport, Holm has become a positive force in MMA, inspiring young women all over the world. She once sparred with a fan at an open workout, surprising everyone, including her trainers. Another fun piece of Holly Holm trivia is that she likes to sew, hang cabinets, and is besties with Jon "Bones" Jones.
She's also tight with her family and her husband has never missed a fight. He even tried to climb into the ring after the Rousey knockout to celebrate with his wife, but security grabbed him. Another of the fascinating Holly Holm facts and a testament to the fighter's durability, is that she was obliterated in the ring by French boxing champ Anne Mathis in 2011. Holm returned to defeat Mathis in a rematch the following year, having learned from her ferocious beating.
Besides
fictional characters
Walter White and Saul Goodman, Holly Holm is one of the most memorable real life people to come out of Albuquerque in a while. As soon as she knocked out Rousey, everyone was asking: who is Holly Holm? These badass facts should clear that right up.
1
Her Nickname Is "The Preacher's Daughter"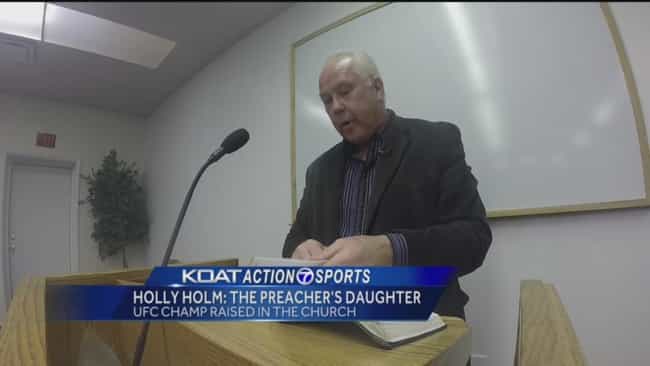 Holm's father, Roger Holm, has officiated at Edgewood Church of Christ in Albuquerque and was the pastor at Bosque Farms Church of Christ for 18 years. His advice for his daughter?

"I've always told Holly two things. I said, No. 1, I'm behind you if you want to quit tomorrow. But if she wants to keep fighting, that's fine. It's living."
2
In a Moment of Being Starstruck, She Forgot Beyonce's Name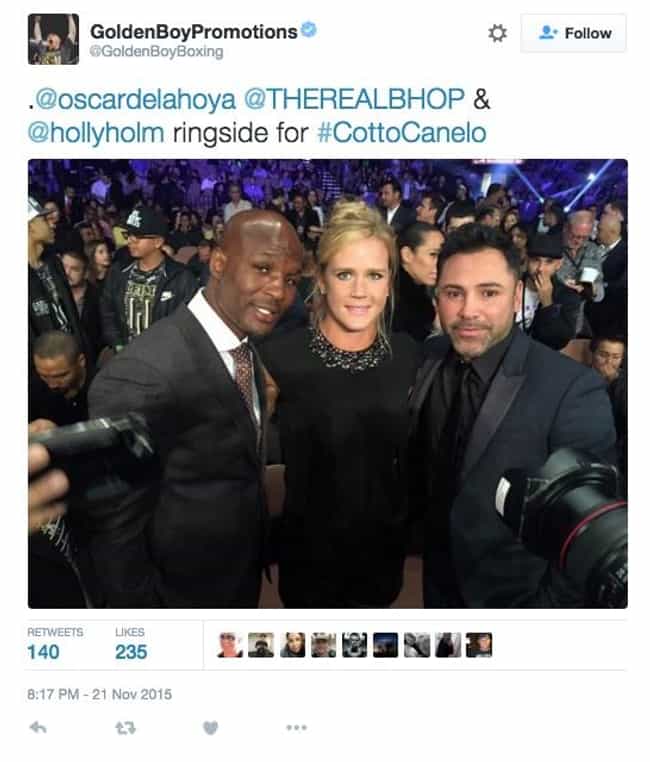 Holm attended the Canelo Alvarez/Miguel Cotto fight in Vegas in 2015, and
met the Carters
. Following the Rousey knockout and gaining worldwide attention, Holm was still getting used to meeting big names in sports, music, and showbiz. Apparently, she went blank during this encounter. "I meet Jay Z and he says 'this is my wife' and I say 'Oh hi, what is your name?' That is what I do when I meet someone's wife. As I am shaking her hand I am thinking, 'Why did I just say that?! It's Beyoncé!'"
3
The Journey to the UFC Was Paved with Aerobics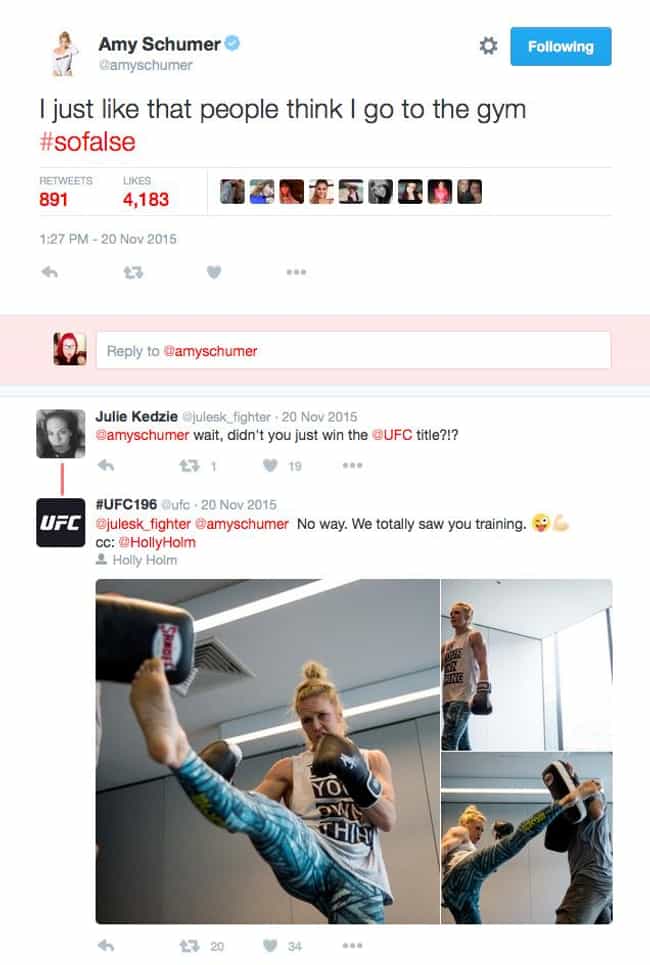 Ever the athlete, Holm was into soccer, swimming, diving, and gymnastics as a teenager. But it was aerobics that led her to kickboxing. She started taking aerobics with instructor Mike Winkeljohn, co-owner of the Jackson-Winkeljohn MMA Academy, who also teaches kickboxing. After one of his classes, Winkeljohn saw Holm's potential, training her for her first National Amateur Kickboxing Championship in 2001. He stayed with her when she went pro in 2002 and was joined by Greg Jackson.
4
She Bounced Back from a Brutal Knockout by Anne Sophie Mathis in 2011
During Holm's boxing career, she was savaged and then KO'd by French boxing champ Mathis in 2011. Mathis knocked out Holm in round 7, but many say that the ref should have called the fight in round 6 when Holm was clearly on the ropes and disoriented. It was the first knockout loss for Holm and a career lesson. "I'd definitely like a rematch. I mean, even walking into that fight, I'm gonna know what I'm up against. She definitely fought. She lived up to her hype," Holm said.
In a 2012 rematch, Holm defeated Mathis after going the full 10 rounds "without breaking a sweat."