Weird History
Everything We Learned From Scotty Bowers's Memoir About Being A Fixer For Gay Hollywood Stars

You may not know the name Scotty Bowers, but this is merely a sign of how well he did his job helping Tinseltown's biggest stars avoid potential Hollywood scandals. The well-known "introducer" built intimate relationships with the most famous actors and actresses of the post-WWII era, helping them find sexual encounters and often serving as a trusted fixer for closeted Old Hollywood actors - or so Bowers has claimed.
A former Marine, Bowers became a Hollywood bartender who allegedly indulged in liaisons with the likes of Cary Grant and Cole Porter. He pimped for Hollywood power players and became a fixture in the party scene while arranging hook-ups for the silver screen's elite.
Bowers, always discrete and trustworthy, did his best to prevent Hollywood scandals from breaking at the time, but when he finally wrote about his fantastic life, his truths were controversial to say the least. In his memoir Full Service: My Adventures in Hollywood and the Secret Sex Lives of the Stars, Scotty Bowers bared it all. After reading his memoir, readers will find that when it comes to Scotty Bowers, facts don't always match up with what the public wants to believe, especially when it involves the glamour and beauty of Old Hollywood.
Bowers Had Unique Insights Into Katharine Hepburn And Spencer Tracy's Relationship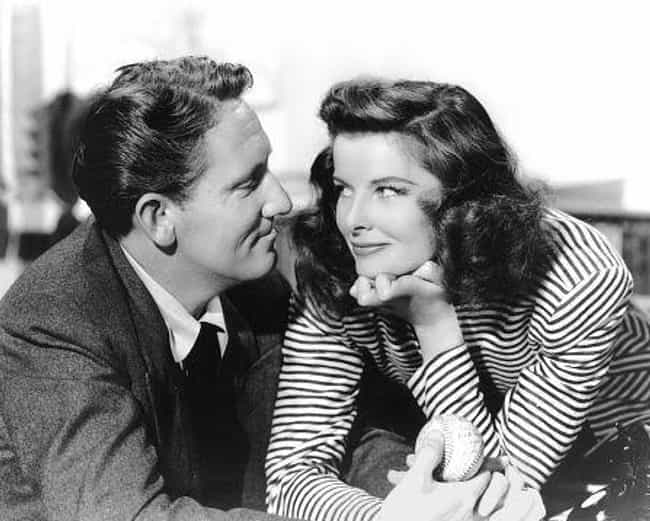 Scotty Bowers first met Katharine Hepburn through Hollywood director George Cukor - a well-known and closeted homosexual who held lavish pool parties. Bowers found Hepburn intelligent, intriguing, and confident, if not a bit masculine in how she presented herself.
According to Bowers, Cukor chided Hepburn for acting too much like a lesbian and putting her career in jeopardy by pushing against the strict moral codes detailed in most studio contracts. When Bowers later discovered Hepburn was having an affair with her co-star Spencer Tracy, he didn't believe any of it. He thought she was a lesbian and "could not imagine this incontrovertibly butch lady having an affair with a man, any man."
Despite this, Hollywood sold the love affair between Hepburn and Tracy as an intense romance. Hepburn and Tracy went along with it as a front, which Bowers claimed was the case because Bowers himself had a sexual relationship with Tracy. Bowers recalled on their first night together, a remarkably drunk Tracy went on a tirade about how Hepburn "treated him like dirt."
Bowers comforted Tracy, and the two then copulated. During the night, Tracy woke up, and while looking for the bathroom, ended up urinating all over the drapes, closet, and carpet. Bowers called Tracy a "damn good lover."
Charles Laughton And Tyrone Power Dabbled In Different Bodily Wastes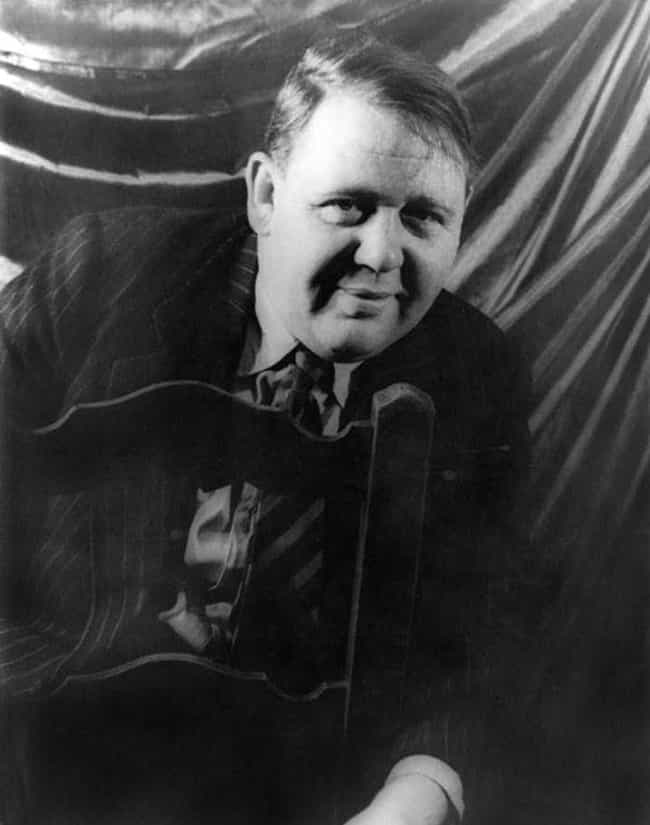 Scotty Bowers met English actor Charles Laughton during the 1950s while bartending at a party. Bowers soon started "tricking" for Laughton, who developed an infatuation with fellow actor Tyrone Power. Though Laughton's wife was actress Elsa Lanchester, he was more or less openly gay, according to Bowers.
Both Lanchester and Laughton reportedly enjoyed the sexual company of young, gay men, but Laughton's sexual practices stood out because he was particularly dirty - literally. Laughton wasn't a fan of bathing and seemingly enjoyed extreme levels of filth.
As Bowers described, on one occasion Laughton commented he hadn't had lunch. He entered the kitchen and gathered bread, lettuce, and tomato for a sandwich while eying a young 19 or 20-year-old man named Ted.
After he completed his initial setup, Laughton took a pot, his sandwich fixings, and Ted back to the bathroom for 15 to 20 minutes. When he emerged, Bowers "could see that the lettuce and tomatoes had been lightly smeared with a light brown substance. It looked like gravy or peanut butter or some sort of sandwich spread." He then sat down, put the bread together, and ate the whole thing.
Laughton's crush Power was also into "water sports" and "golden showers," often laying down in a bathtub or sometimes a swimming pool while "a bunch of handsome young studs stood over them and urinated." Power wasn't opposed to other bodily waste, however, he occasionally enjoyed when his sexual partners - men and women, alike - defecated on him. According to Bowers, Power had a reputation as a "doo-doo queen" in the community.
Bowers Had Some Of The Best Sex Of His Life With Vivien Leigh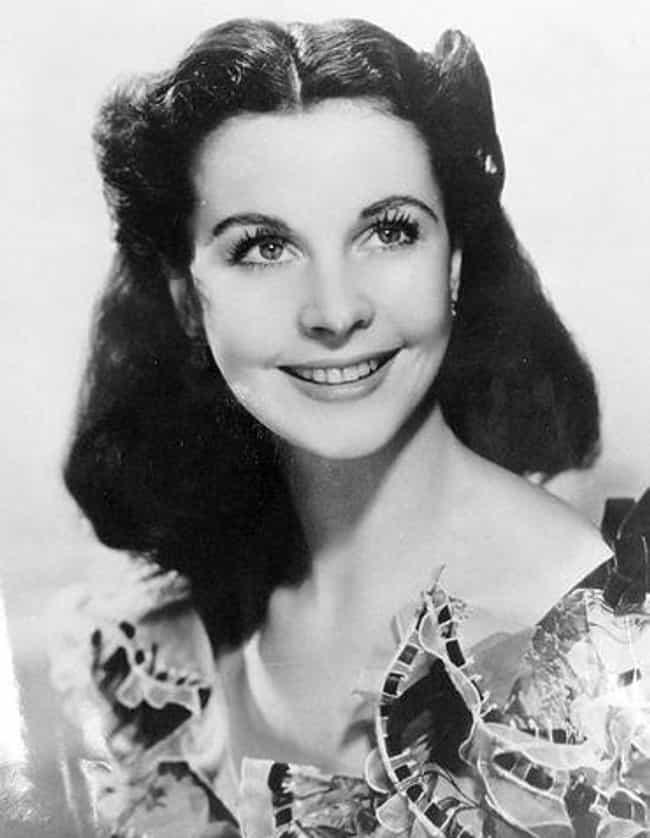 Bowers wrote about when he met Sir Laurence Olivier and Vivien Leigh in the 1950s; he was aware of the former's affinity for young boys. Later, Olivier often called Bowers up to send over "busty blonds," as well as a "well-hung guy" for threesomes in his hotel room.
Bowers found out about Vivien Leigh's sexual habits firsthand after she attended a dinner party at George Cukor's house on her own. As Bowers went to leave, Leigh whispered in his ear telling him to come back in 30 minutes. She was staying over in the guest suite and wanted company. Bowers returned, as ordered. He wrote:
We screwed as though the survival of the world depended on it. Vivien could not control herself. She was loud. She would squeal and holler and laugh. She had [spasm] after [spasm], and each one was noisier than the last. She yelled and called out louder and louder... this was one of the best f*cks I had ever had.
Bowers Introduced Raymond Burr To His Longtime Partner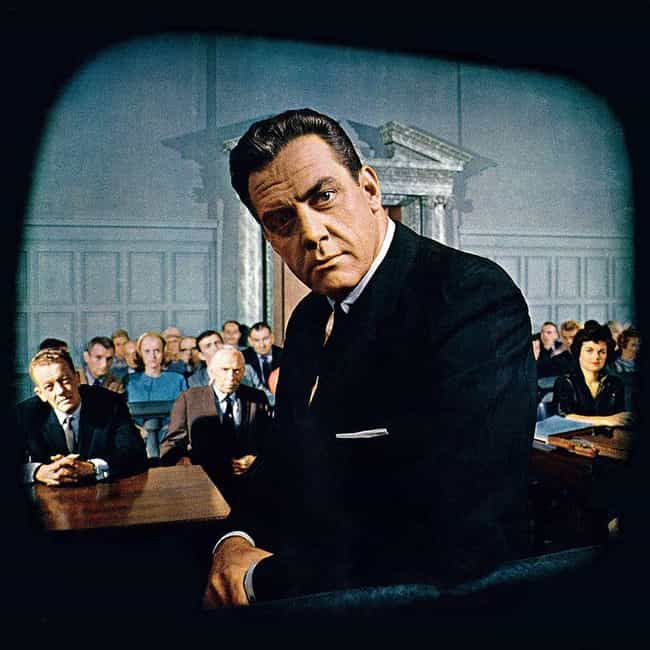 Raymond Burr, best-known for his role as Perry Mason, was a regular client of Bowers's tricking services, according to the memoir. Burr and Bowers had their own sexual liaisons, but - unlike other actors Bowers considered bisexual - Burr only had eyes for men.
One night, after the two men met a couple of female flight attendants and took them back to Burr's penthouse, Bowers had "to f*ck them both because Ray, bless his soul, wasn't up to it. He just couldn't do anything. He could only get it up with men."
Bowers claimed to have found Burr several tricks, including Robert Benevides, a man over a decade younger than the actor. Burr and Benevides soon entered into a relationship; it would span more than three decades, lasting until Burr died in 1993. Burr helped Benevides with his acting career, and the two moved in together within a year of meeting.
The couple later went on to establish orchid nurseries in Hawaii, Fuji, and the Azores. Benevides confirmed everything Bowers said about his initial meet-up with Burr, telling LA Weekly Bowers was the "most honest person I've known, with the best memory for names and places I've ever seen."