Celebrity Trivia
Here's Why Vin Diesel Is One Of Hollywood's Most Interesting Personalities

The actor Vin Diesel is the tabula rasa of modern Hollywood action stars. His blank face and baritone voice may have launched multiple billion-dollar franchises, but they reveal nothing of the secrets that lie within. The primary thing most people know is that he popped up in The Fast and the Furious and never stopped driving.
Of course, Diesel must have more to him than fast-paced driving in action films. Diesel is suspiciously press-averse, only appearing in magazines or on talk shows when he has a new movie coming to the theaters. The mysterious action star may like to leave his fans guessing, but Vin Diesel's rise to fame hasn't happened without him revealing more about himself. Here is a collection of facts on Vin Diesel's lesser known traits, feuds, personal life, and background that would make anyone feel like an expert on this elusive celebrity.
Vin Diesel's Real Name Is Mark Sinclair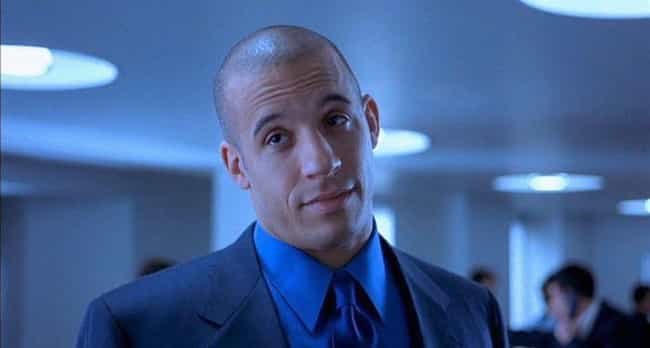 Would Dom Toretto so believably pound Coronas and live through nuclear submarine explosions if he were played by someone named Mark Sinclair? Perhaps not. Lucky for us Sinclair changed his name to Vin Diesel.
But how did he think up such an action star-style name? It was a combination of his last name (his adopted last name, Vincent) and the nickname "Diesel" which was what people called him at the New York City club he was a bouncer at. "Diesel" referred to the high amounts of energy he always displayed.
Diesel Wrote And Directed His First Break In The Industry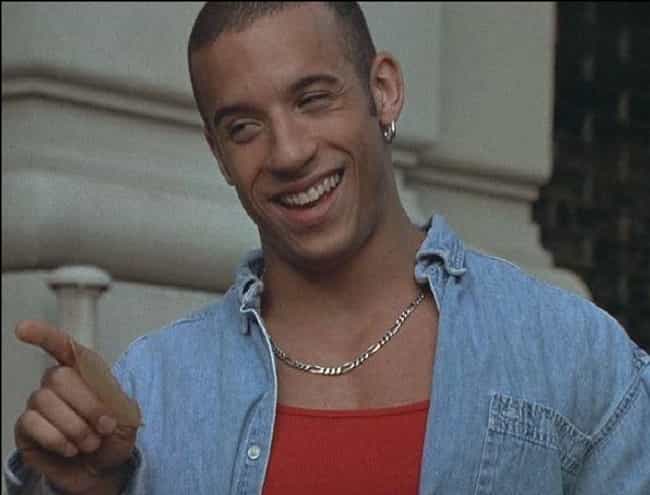 After his first attempts to break into Hollywood failed, Diesel moved back to New York City to work until he was able to finance his first short film, Multi-Facial, for $3,000. According to Diesel, he wrote the first five pages of the short - which is about an actor who has trouble getting roles based on his racial ambiguity - while sitting in his mother's bathroom. He starred in and directed the short before it was accepted into the Cannes film festival.
He then raised another $50,000 to star in and direct his first feature film, Strays, which played at Sundance. Neither film received great acclaim but Multi-Facial did get the attention of Steven Spielberg, who offered Diesel a role in Saving Private Ryan.
He Got Into A Fight With Steven Spielberg
Despite neither of his self-made projects panning out financially, Diesel got his first major role out of the small attention they received. Diesel played Private Caparzo in Steven Spielberg's Saving Private Ryan.
It's safe to assume most actors would die to work with Spielberg and would be sycophantic over the genre-defining director, but not Diesel. According to the actor, he constantly bothered Spielberg about the script, causing the director to get snappy with him on more than one occasion. In fact, according to Diesel, Spielberg yelled at him, "Vinny, you're already dead by that point," when he was bugging the director about another character's dialogue.
Diesel Has Friends In High Places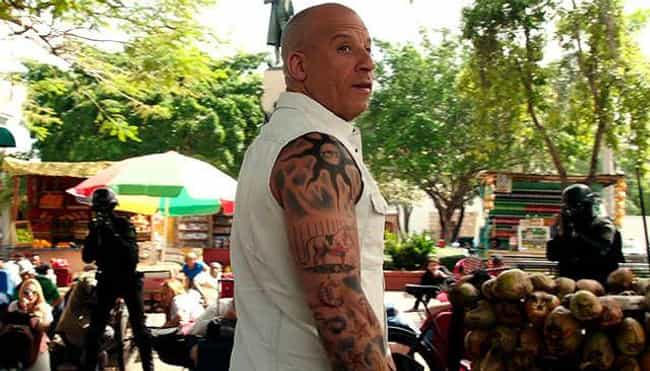 Lest you think Vin Diesel is only friends with the cast of the Fast and the Furious films, he also enjoys hanging around foreign dignitaries. While location scouting for his dream project, Hannibal the Conqueror, Diesel met up with Leonel Fernandez, the former president of the Dominican Republic, to discuss how to bring more film work to the island.
Together they launched the One Race Global Film Foundation. The foundation offers a summer film workshop that is modeled after the media workshop Diesel's stepfather, Irving Vincent, teaches at NYU. Diesel's friendship with Fernandez, and his involvement with the ORGFF, explain why much of the actor's recent work - specifically Fate of the Furious and XXX: Return of Xander Cage - contain multiple scenes filmed in some of the Dominican Republic's most beautiful landscapes.