Food
The Best Hooters Recipes

Updated June 14, 2019
1k votes
801 voters
232.4k views
7 items
Hooters recipes - the easy way to prepare the best dishes from the Hooters menu. These are copycat recipes, not necessarily made the same way as they are prepared at Hooters, but closely modeled on the flavors and textures of Hooters's popular food, so you can bring these exotic tastes to your own table for a fraction of the cost.
Hooters is a chain of casual dining restaurants that feature attractive young female waitresses in short orange shorts and low-cut tops. The menu is famous for its chicken wings with different flavored sauces, from hot to Parmesan garlic. Other items are traditional bar fare, such as hamburgers, steaks, and fried pickles. Most Hooters locations have a full bar - if not, they at least serve beer and wine.
From Red Lobster Cheddar Bay Biscuits to Buffalo Wild Wings hot sauce, chain and franchise restaurants are popular destinations around the world. Eating out too frequently can be costly, not to mention that it's hard to control portion size, ingredients, or the style of cooking to suit your preferences.
What are the best Hooters recipes? Making Hooters recipes on your own allows you to save money while enjoying your favorite menu items from the casual dining spot. This list collections the best copycat Hooters recipes from around the Web.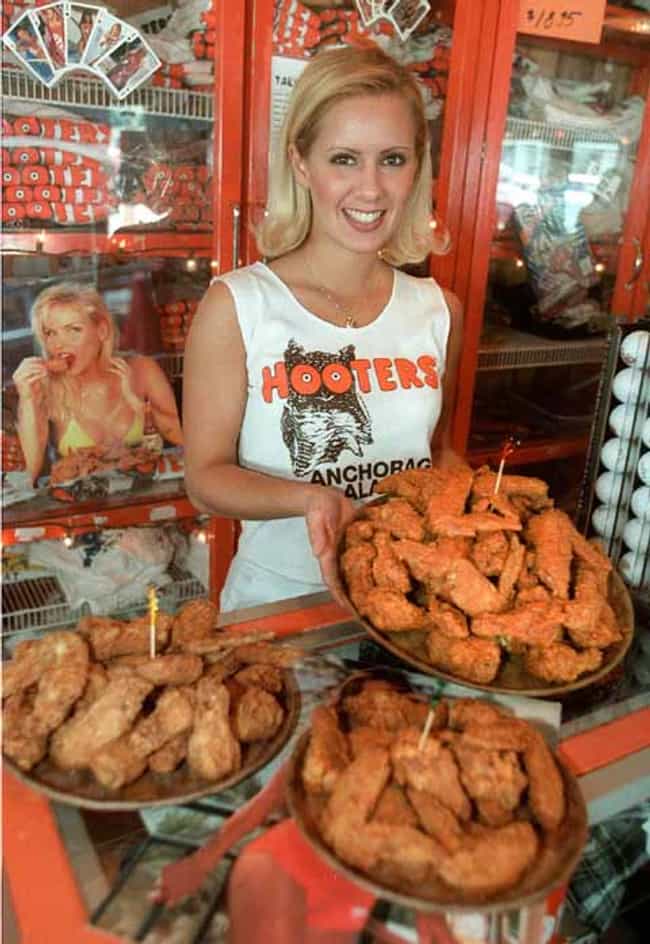 1/4 cup butter
1/4 cup louisiana hot sauce
1 dash pepper , Ground
1 dash garlic powder
1/2 cup flour
1/4 teaspoon paprika
1/4 teaspoon cayenne pepper
1/4 teaspoon salt
10 chicken wings
bleu cheese salad dressing
celery
vegetable oil , for frying
- Combine the flour, paprika, cayenne pepper, and salt in a small bowl.
- If the wings are frozen, defrost and dry them.
- Put wings into a large bowl and sprinkle the flour mixture over them; coat each wing evenly.
- Put wings in the refrigerator for 60-90 minutes.
- Heat oil in a deep fryer to 375°.
- Deep fry wings for 10-15 minutes.
- Combine butter, hot sauce, ground pepper, and garlic powder in a small saucepan over low heat. Heat until butter is melted and ingredients are well blended.
- Remove the wings from oil, set aside on paper towel to drain. Quickly put the wings into a large bowl to serve it hot.
- Add the hot sauce and stir, coating all the wings evenly;
- If you're going to use a large plastic container with lid, put all the wings inside the container, add the sauce, put on the lid, then shake.
- Serve with Bleu cheese dressing and celery sticks on the side. Makes 2 servings.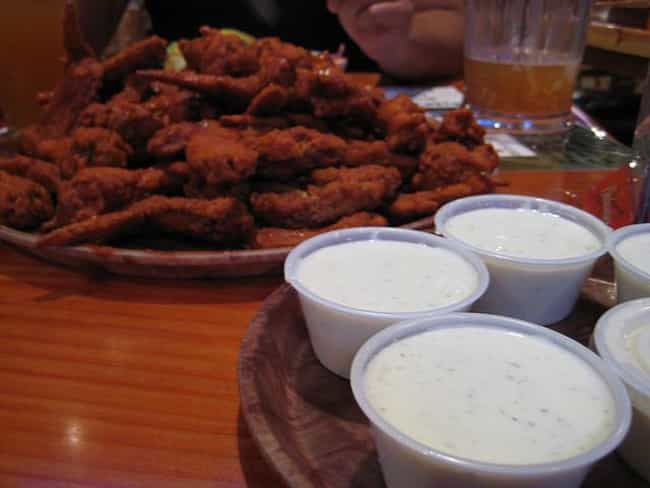 1 cup mayonnaise
three/4 cup buttermilk
1/four cup sour cream
1/two teaspoon salt
1/two teaspoon black pepper
1/four teaspoon onion powder
1/four teaspoon garlic powder
1/8 teaspoon dried thyme 1 tbsp finely chopped parsley
- Combine all ingredients in a bowl; whisk until totally mixed.
- Cover and refrigerate for 2 hours before serving.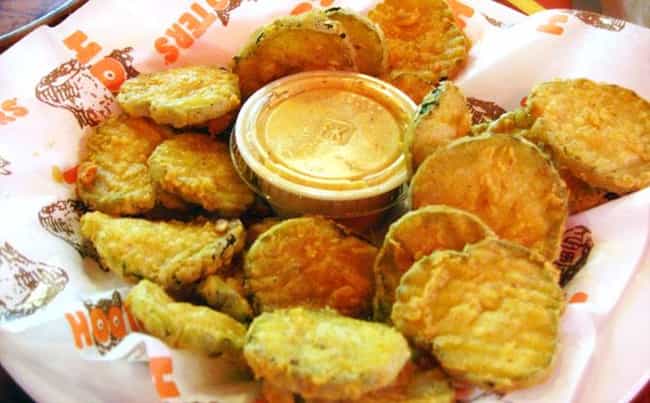 2 cups whole wheat flour
1 cup all-purpose flour
2 teaspoons salt
1 teaspoon paprika
1/4 teaspoon cayenne pepper
1 11 ounce jar hamburger dill pickle slices
2 cups buttermilk
- Preheat vegetable oil in a large pot for deep frying.
- Drain dill pickles in a colander. Place them into a bowl with 2 cups of buttermilk.
- Place all dry ingredients into a bowl; mix well.
- PUt a handful of pickles out of the buttermilk and dredge into the seasoned flour.
- Shake off excess flour; place battered pickles into hot grease. Be careful not to place too many picles or they won't fry up crisp.
- Fry pickle slices until golden brown.
- Repeat on getting a handful of pickles, soaking to buttermilk, and dredging them to seasoned flour until all are done.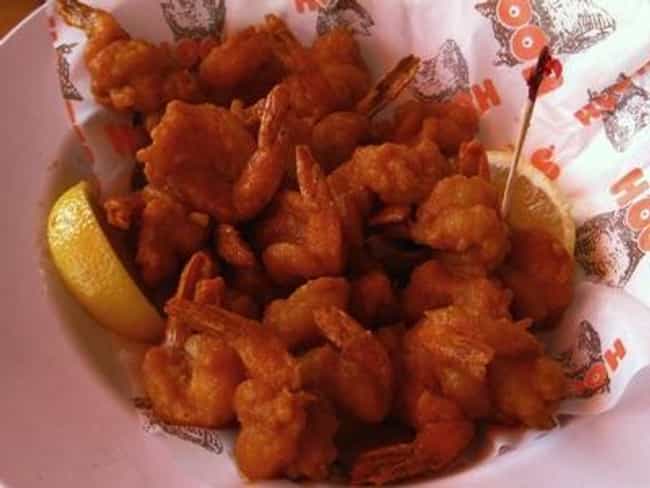 * Buffalo Sauce
1/4 cup hot sauce
1/4 cup butter
1/8 teaspoon paprika
1 dash black pepper
1 dash garlic powder
* Shrimp
12 uncooked large shrimp, peeled and deveined
1 egg, beaten
1/2 cup milk
1 cup all-purpose flour
- Buffalo Sauce: Combine ingredients in a small saucepan over medium heat until butter is mixed through. Cover, and keep warm over low heat.
- Shrimp: Combine egg and milk in a small bowl.
- Place flour in a large zip-type bag.
- Coat six of the shrimp with egg mixture, then toss them in the bag of flour and shake well to coat.
- Leave shrimp in the bag, and repeat the process with the remaining shrimp.
- Refrigerate for 5 minutes while the deep fryer heats up to 375°F.
- Deep fry for 8-10 minutes, until shrimp tails are dark brown. Remove, drain, and toss gently with Buffalo Sauce.