movie quotes

Hope Springs Movie Quotes

126 votes
36 voters
17.8k views
10 items
Follow
Embed
"Hope Springs" movie quotes take us along the journey of repairing a loveless marriage in the romantic comedy starring Meryl Streep, Tommy Lee Jones and Steve Carell. Kay (Streep) and Arnold (Jones) go all in with the hopes of restoring the intimacy in their relationship as they visit intensive couples counselor Dr. Feld (Carell). Does the gamble pay off or after 31 years of marriage, do the Soames learn that they're not a good fit after all?
Directed by David Frankel, "Hope Springs" presents a marriage like we've all seen before. Two people have been married for decades, but the relationship is more procedural than romantic. That's the place Kay finds herself in but she also has the desire to make things between her and Arnold better. After reading a book from renowned relationship counselor Dr. Feld, she concludes that he could be the one to put the love back in her marriage.
With Arnold reluctantly in tow, Kay heads to a quaint little town in Maine to work one on one with Dr. Feld. It's not all daisies though as Dr. Feld forces the couple to leave their comfort zone in search of ways to bring the intimacy back.
If "Hope Springs" isn't really your thing there are plenty of other great choices in the summer 2012 movie season. For laughs, try
"The Campaign,"
"The Babymakers"
or
"Ted."
If something more serious is more your fancy check out
"Total Recall,"
"The Bourne Legacy"
or
"The Dark Knight Rises."

Molly: "Happy anniversary!"
Kay: "They are so beautiful! Huh, Arnold?"
Arnold: "Mmmhmm"
Brad: "So what'd you guys get each other?"
Molly: "Yeah, 31, what gift is that? Silver? Ivory?"
Kay: "Oh! We got each other the new, uh, cable subscription."
Molly: "Oh great..."
Kay: "It's a lot of channels."
As the Kay and Arnold sit around the dinner table with their son, Brad, and their daughter, Molly, plus Molly's husband, Mark, it becomes painfully obvious to Kay that her marriage to Arnold is procedural, if anything. Instead of exchanging loving gifts for their 31st anniversary, the two simply upgraded their cable television package.
Should this be higher or lower?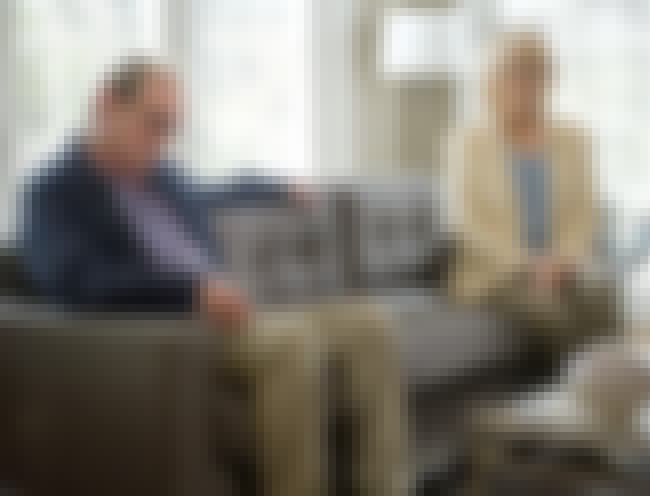 Dr. Feld: "Arnold, do you have fantasies?"
Arnold: (quickly) "Threesomes"
Dr. Feld: "With?"
Arnold: "Carol"
Kay: "Carol with the corgis?"
To get to the bottom of their intimacy issues, Dr. Feld asks Arnold about his fantasies. Kay however is not completely prepared for the response when Arnold mentions a threesome with their neighbor Carol.

Should this be higher or lower?
Also Ranked
#4 on Define Pleasure. What is It?
Should this be higher or lower?

Arnold: "You come up here for one week and you're supposed to have a new marriage?"
Dr. Feld: "Arnold, your wife is very unhappy and you have to ask yourself, 'have I done all I could?'"
Still hesitant to the techniques suggested by Dr. Feld, Arnold is challenged by the marriage counselor to look within himself and ask if he could have done anything more to make things work. The answer might just surprise everyone, Arnold included.
Should this be higher or lower?