Music
Famous Bands That Originally Had Horrible Names

544 votes
85 voters
5.1k views
12 items
List Rules Vote up the worst band names.
A name is everything whether you're a major company, a new product, or even a band. With just a word or a short phrase, a name has to capture what you're all about and elicit a certain feeling or mood in the audience you want to attract. Coming up with a name is often much harder than it seems - just ask any expecting parent - and, as you'll see from this list of famous bands that originally had awful names, even creative powerhouses can get it wrong. Horribly, even hilariously, wrong.
And the bands on this list were not one-hit wonders, either. Their music has proved to be enduring, consistently popular, and, in many cases, nothing short of classic. Their original band names, however? Not so much. But there's something comforting about the fact that even the greats, like The Beatles and Nirvana, at one time struggled to find their initial place and their initial voice with something as fundamental as a name. It seems to suggest that while we all go through growing pains, we can emerge out the other side triumphant.
Let's look at the stories behind the original names of some of the world's biggest bands.
Before Creed became Creed, guitarist Mark Tremonti showed his bandmates a newspaper clipping of a story about a naked toddler who had been abducted. Tremonti was convinced that it would make a perfect band name. With no other ideas, the group ended up using Naked Toddler for their first gig, but there was pushback right away.
"The name didn't go over well," singer Scott Stapp wrote in his autobiography. "Girls hated it and said it made them think of pedophilia."

Was this bad?
see more on Creed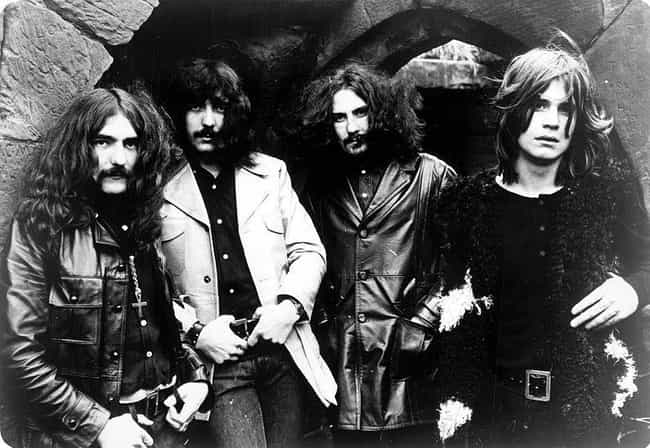 The Polka Tulk Blues Band. It doesn't exactly roll off the tongue, does it? The band that would become Black Sabbath in 1969 began life under this unfortunate moniker a year earlier. The name apparently came from a brand of talcum powder used by band member Ozzy Osbourne's mother. But they knew early on the name wasn't for them.
"Every time I hear it, all I can picture is you, with your trousers 'round your ankles, taking a f*cking dump," guitarist Tony Iommi told Ozzy. "It's crap."

Was this bad?
see more on Black Sabbath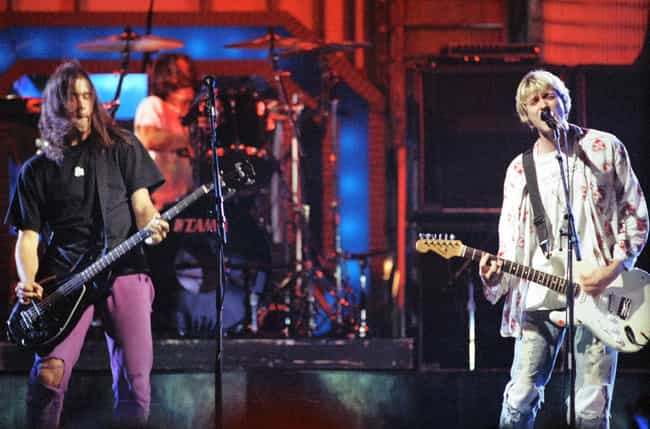 Nirvana had more than a couple of bad names before settling on what would become a legendary name for a legendary band. The group went by Fecal Matter, Brown Towel, Throat Oysters, Ted Ed Fred, and Pen Cap Chew (which was also a song title) before settling on Nirvana.
"I wanted a name that was kind of beautiful or nice and pretty instead of a mean, raunchy punk name like the Angry Samoans," Kurt Cobain told Rolling Stone in 1992.

Was this bad?
see more on Nirvana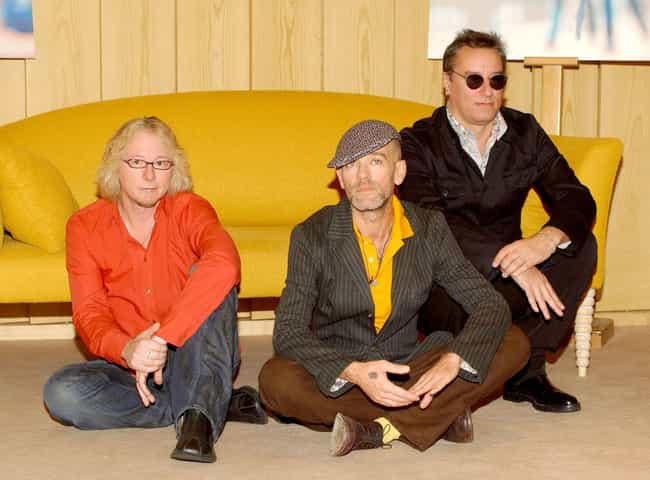 Cans of Piss - lovely image, isn't it? R.E.M actually went without a name when they first hit the scene in 1980, and they might have been better off going nameless than going with any of their first band-name choices. The Athens, Georgia, group considered names like Twisted Kites, Negro Eyes, and Cans of Piss before settling on R.E.M., an acronym for rapid eye movement, the dream stage of sleep.

Was this bad?
see more on R.E.M.