Graveyard Shift
Horror Movies About Artists And The Art World

392 votes
110 voters
4.5k views
17 items
List Rules Vote up the creepiest movies about the art scene.
With Dan Gilroy's Velvet Buzzsaw in select theaters and on Netflix, it's a good time to think about other scary movies involving the art world. Not to be confused with art-horror - one of the terms used to describe horror films made with arthouse techniques or aspirations - tons of creepy movies have something to do with art.
The obsessions and frustrations that go hand-in-glove with creativity often give rise to monstrous visions. Obsessed artists and haunted paintings are staples of ghost stories going back about as long as people have been telling them, which means there have been plenty of horror films about artists.
Classic horror has found ample material in artforms of all kinds. Suspiria and Black Swan tackle the pressures of ballet, Berberian Sound Studio follows a Foley artist working on a bloody Italian horror flick, and Stephen King's filmography is populated with countless frustrated writers. However, since film is an optic medium, the best horror movies about art usually involve visual crafts like painting and sculpture. From tales of artists who work with bodily fluids to the story of a woman who uses minituare models to cope with grief, scary movies about art prove even beautiful things can sometimes be too scary to watch.
back to page 1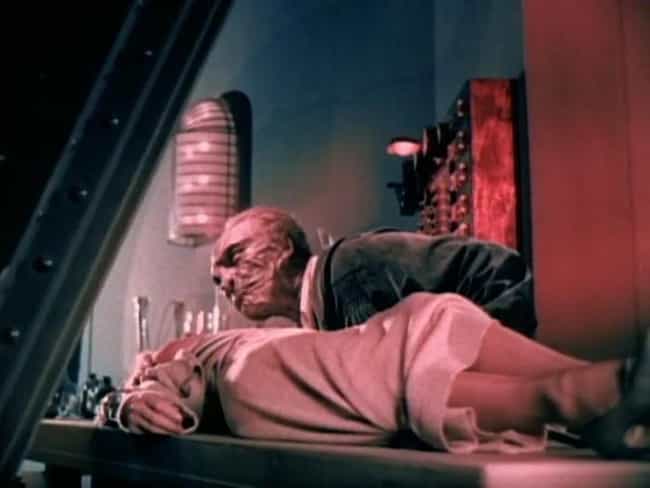 Remade 20 years later as the more-famous House of Wax (starring Vincent Price), 1933's Mystery of the Wax Museum isn't the first horror movie about a wax museum - that honor most likely goes to Paul Leni's silent anthology film Waxworks from 1924 - but it still sets up the classic "obsessed, villainous artist" template seen frequently throughout cinematic history.
After a wax sculptor is badly burned in a conflagration that destroys his museum, he starts covering victims in wax to recreate his masterpieces. The plot has been repurposed dozens of times since 1933, but it's seldom done better than the original. As an added bonus, Mystery of the Wax Museum is one of the last movies shot in "two-strip Technicolor," so it represents the pinnical of an archaic cinematic style.

Is this creepy?
see more on Mystery of the Wax Museum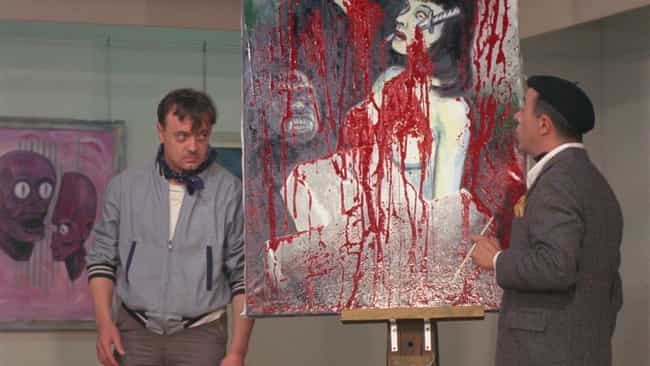 Directed by pioneer of excess Herschell Gordon Lewis, Color Me Blood Red employs Lewis's usual low-rent approach to tell the story of an obsessed artist who is driven to commit attrocities in order to obtain the vivid red colors he needs for his paintings.

Is this creepy?
see more on Color Me Blood Red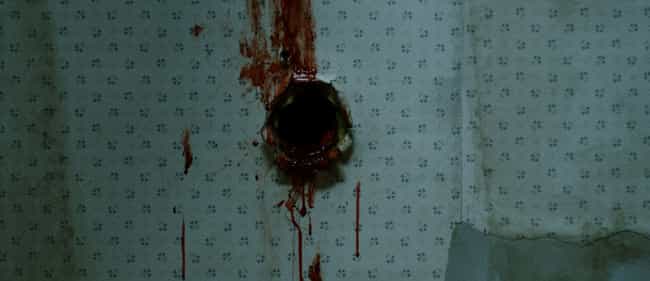 Hermann (Sean McGrath) is a sculptor of mobiles, but he can't find the success he craves. On the verge of self-immolation, he finds a mysterious hole in the wall of his grimy apartment. The hole talks to him, telling him what he must do to achieve artistic triumph. What follows is a grisly, squirmy bit of body horror with no shortage of commentary on the state of art and the art scene.

Is this creepy?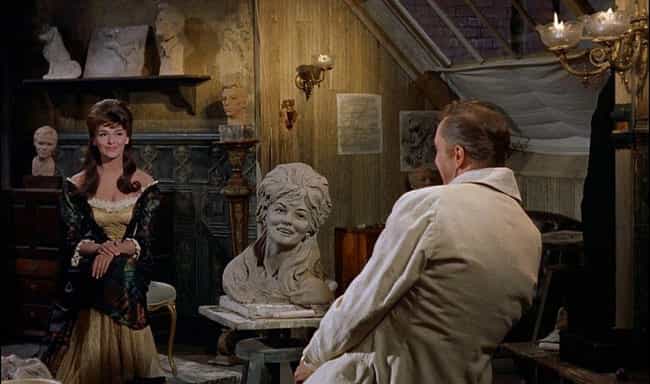 An extremely loose adaptation of a pair of horror stories by Guy de Maupassant, Diary of a Madman finds Vincent Price playing a magistrate tormented by an invisible, malevolent entity - or possibly by his own madness. When a doctor recommends Price's character takes up a hobby to relieve some of his stress, he turns to scultping, bringing him into contact with an ambitious model and her artist husband - as one might expect, the results are tragic.

Is this creepy?
see more on Diary of a Madman