Graveyard Shift
Horror Movies About Artists And The Art World

397 votes
114 voters
4.9k views
17 items
List Rules Vote up the creepiest movies about the art scene.
With Dan Gilroy's Velvet Buzzsaw in select theaters and on Netflix, it's a good time to think about other scary movies involving the art world. Not to be confused with art-horror - one of the terms used to describe horror films made with arthouse techniques or aspirations - tons of creepy movies have something to do with art.
The obsessions and frustrations that go hand-in-glove with creativity often give rise to monstrous visions. Obsessed artists and haunted paintings are staples of ghost stories going back about as long as people have been telling them, which means there have been plenty of horror films about artists.
Classic horror has found ample material in artforms of all kinds. Suspiria and Black Swan tackle the pressures of ballet, Berberian Sound Studio follows a Foley artist working on a bloody Italian horror flick, and Stephen King's filmography is populated with countless frustrated writers. However, since film is an optic medium, the best horror movies about art usually involve visual crafts like painting and sculpture. From tales of artists who work with bodily fluids to the story of a woman who uses minituare models to cope with grief, scary movies about art prove even beautiful things can sometimes be too scary to watch.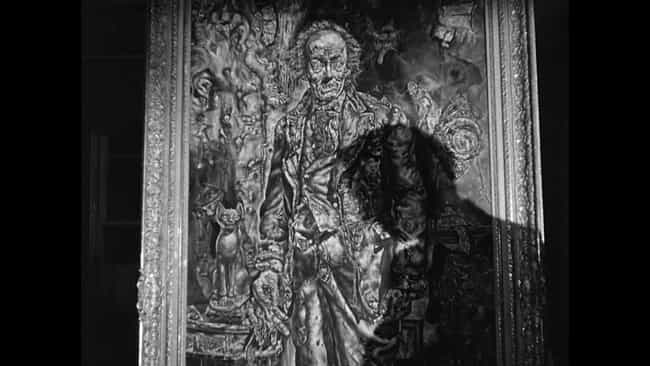 The Picture of Dorian Gray is among the most remade horror stories of all time. Adapted from Oscar Wilde's novel of the same name, variations on the tale of a man who remains outwardly young and healthy while his portrait shows the effects of his debauchery and vice have found their way onto the screen dozens of times, with Dorian Gray himself appearing as a character in the 2014 series Penny Dreadful.
Wilde's novel was adapted for a handful of silent films before the 1945 version - which stars George Sanders and Hurd Hatfield as Dorian Gray - though that one is perhaps the most well-remembered.

Is this creepy?
see more on The Picture of Dorian Gray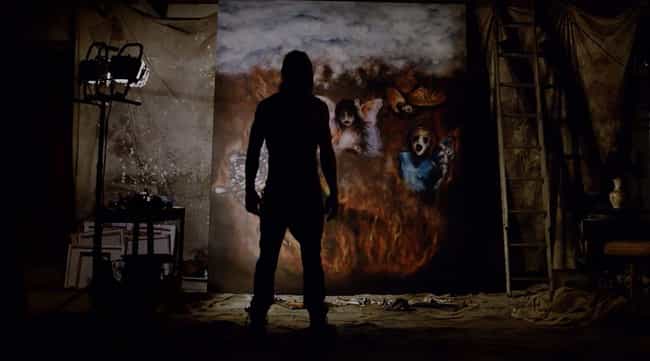 After a struggling painter moves his family into a secluded farmhouse, things take a turn for the worse. The artist (Ethan Embry) begins hearing voices and the property is haunted by its former occupant, a dangerously unhinged man who believes the devil tells him to do bad things. While the painter channels his demons onto canvas and finds unexpected success, his life begins to unravel around him in a rock-and-roll nightmare of Satanism, intrigue, inspiration, and a red Flying V guitar.

Is this creepy?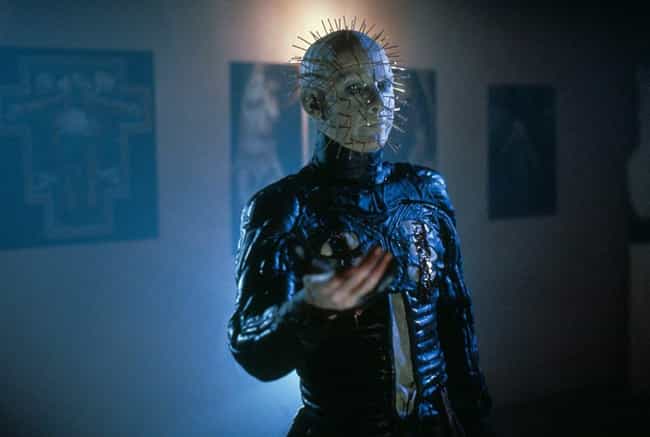 Picking up after the events of the first two films, Hellraiser III sees Pinhead resurrected - along with some new, rather silly Cenobites - to wreak havoc on New York City. While all the Hellraiser films are intensely visual pictures revolving around puzzle boxes that summon Cenobites, Hellraiser III kicks off when a nightclub owner buys a piece of outre art from a mysterious gallery. The work, a sculpture called the Pillar of Souls, is actually a prison containing Pinhead, and once it's installed in the nightclub owner's private room things start to go badly.

Is this creepy?
see more on Hellraiser III: Hell on Earth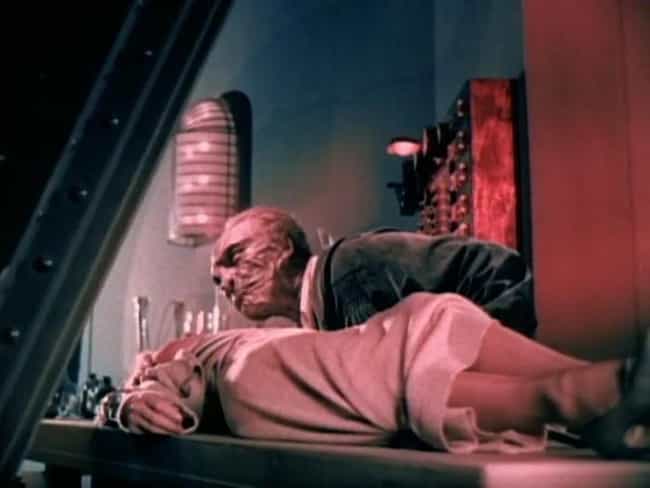 Remade 20 years later as the more-famous House of Wax (starring Vincent Price), 1933's Mystery of the Wax Museum isn't the first horror movie about a wax museum - that honor most likely goes to Paul Leni's silent anthology film Waxworks from 1924 - but it still sets up the classic "obsessed, villainous artist" template seen frequently throughout cinematic history.
After a wax sculptor is badly burned in a conflagration that destroys his museum, he starts covering victims in wax to recreate his masterpieces. The plot has been repurposed dozens of times since 1933, but it's seldom done better than the original. As an added bonus, Mystery of the Wax Museum is one of the last movies shot in "two-strip Technicolor," so it represents the pinnical of an archaic cinematic style.

Is this creepy?
see more on Mystery of the Wax Museum