Graveyard Shift
13 Gifts In Horror Movies That Go Wrong

Updated June 28, 2019
2.2k votes
429 voters
12.7k views
13 items
List Rules Vote up the most horrifying movie presents.
Giving a gift is a time-honored tradition on holidays and birthdays that's supposed to bring joy and togetherness. Unfortunately, when someone gives a gift in a horror movie, there's a pretty good chance the present is going to be haunted, cursed, or will otherwise kick off some horror. From deadly dolls to cursed objects to presents left by deranged stalkers, horror movies are full of gifts gone wrong.
Whether you're watching a must-see horror movie or some low-rent, shot-on-video weirdness, odds are that when someone receives a thoughtful gift, bad stuff is about to go down. Here are a few horror movie presents that should have brought a smile to someone's face, but brought out screams instead.
'Child's Play': New Best Friends Can Be Deadly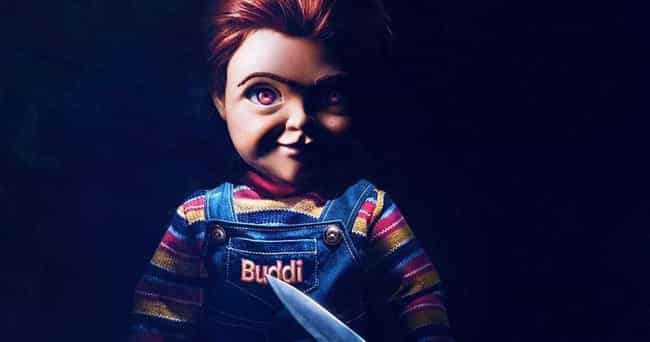 In this contemporary re-imagining of the 1988 horror classic, Karen (Aubrey Plaza) is a single mother who gives her son Andy (Gabriel Bateman) a Buddi doll - the latest and greatest technology from world-leading tech giant Kaslan Corp.
The more time Andy spends with his new best Buddi, Chucky (voiced by Mark Hamill), the more Chucky's sinister nature in unveiled, leading Andy and his friends to explore a series of strange accidents before detective Mike Norris (Brian Tyree Henry) can complete his investigation - where all signs point to Andy and his friends. Can Andy survive his "friend till the end"?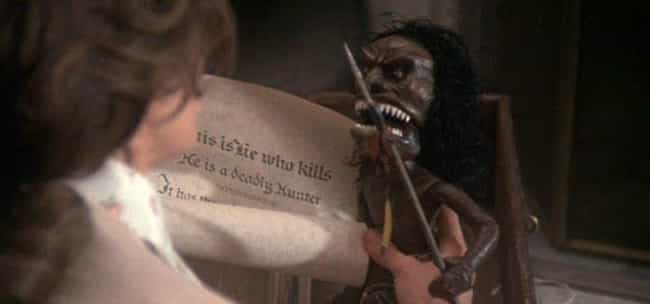 In the most famous segment of the made-for-TV portmanteau film Trilogy of Terror, Karen Black delivers a one-woman performance as Amelia, who is stalked in her own apartment by a Zuni fetish doll she receives as a gift. It turns out the doll actually houses the spirit of a Zuni hunter named "He Who Kills," and once the gold chain accidentally falls off while Amelia is on the phone with her overbearing mother, the doll proceeds to try to do just that.
All three segments of Trilogy of Terror were directed by Dan Curtis, creator of the horror soap opera Dark Shadows, based on stories written by Richard Matheson, and Matheson adapted his own story "Prey" to the screen to create the "Amelia" segment.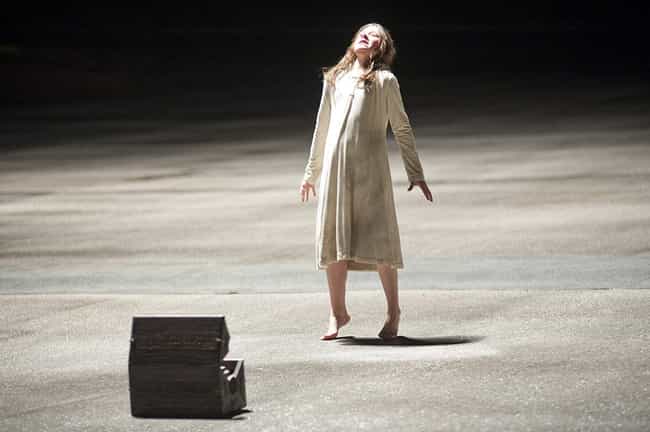 If your precocious child becomes preoccupied with something at a yard sale, it's going to be difficult to tell them no. But if that "something" is a dybbuk box that promptly starts talking to your daughter and causing malevolent supernatural happenings, you better put your foot down.
That's exactly the mistake Clyde Brenek (Jeffrey Dean Morgan) makes in The Possession. Of course, he doesn't know what the weird old box he's buying is when he gets it. It's not until his daughter starts behaving oddly, and unexplainable things keep happening, that he takes the box to a university professor and then a Hasidic community to learn it contains an evil spirit called a dybbuk. Naturally, the spirit has latched onto Clyde's daughter, and the only way to save her is via an exorcism. Buyer beware.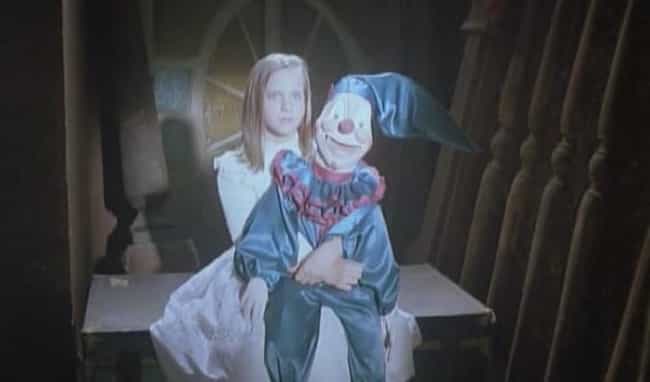 Of all the lessons we've learned from horror movies over the years that we probably shouldn't have needed to be taught, "Don't give your daughter a creepy clown doll that you robbed from the grave of a dead child" is probably near the top of the list. Yet that's exactly the scenario that kicks of Ghosthouse, which was known as La Casa 3 in Italy, where it was released as an unofficial sequel to Sam Raimi's Evil Dead films.
Of course, the creepy clown doll compels the little girl to kill. Or maybe it does the killing itself? Or turns her into a ghost? It also makes light bulbs expand and causes all sorts of other weirdness. This is an Italian Gothic horror movie, after all, so it doesn't have to make sense.