Graveyard Shift
Comedies That Are Horror Films From the Supporting Character's Perspective

3k votes
658 voters
33k views
15 items
List Rules Vote up the movies that would be horror movies from somebody else's point of view.
The most popular comedic characters all have one thing in common - they don't care about anyone but themselves. They put their needs and goals in front of everyone else; too bad if you're in their way.
Oddly enough, that's the exact same way a killer in a horror film acts. And from the perspectives of the supporting characters, many so-called comedies are actually pretty grim.
Some such films are obviously horrific, but others only reveal their true, macabre nature after you take a closer look. The next time you're watching a screwball comedy, remember the supporting characters are dying inside, terrified of what the main character's going to do. Comedy is all about perspective.
back to page 1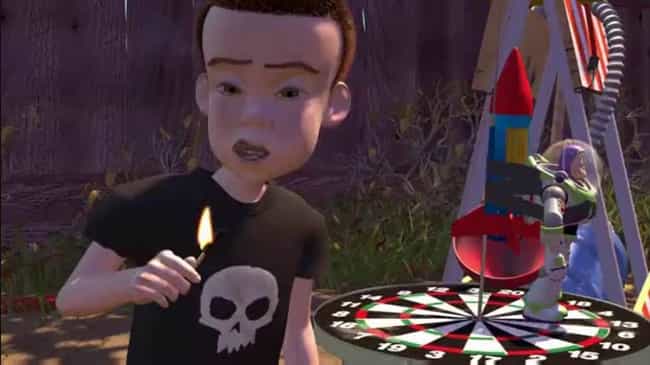 Is Sid a super weird kid with emotional issues? Of course, he's young and dealing with a broken home, but he's engulfed in a full-blown horror movie during the film's third act.
Before blowing up Buzz Lightyear, Woody comes to life in front of Sid for the first time and begins speaking directly to the young lad. Following this, all of Sid's deformed toys come to life to teach him a lesson. This is quintessential nightmare fuel, especially for a developing mind.
The moment is played for comedic effect, but is it really funny? There's no way Sid got out of this series without a hefty therapy bill.
Actors: Tom Hanks, Tim Allen, Don Rickles, Penn Jillette, Annie Potts, + more
Released: 1995
Directed by: John Lasseter

Is this horrifying from their viewpoint?
see more on Toy Story
Mary Swanson - Dumb And Dumber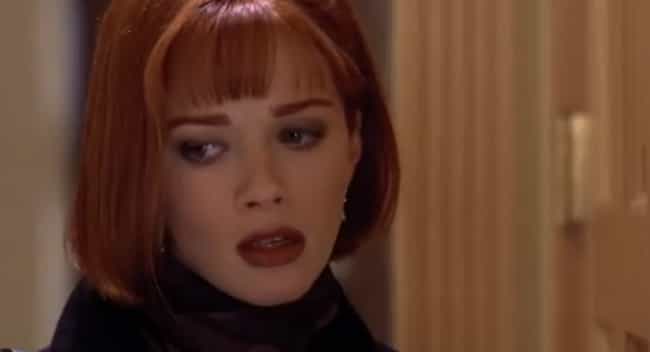 Dumb and Dumber is a terrifying glimpse into the chaos two idiots can cause. No one experiences this horror more than Gloria, whose husband is kidnaped and held for ransom.
If that isn't bad enough, she's stalked cross-country by the creepy Lloyd Christmas who's in full Jim-Carrey-rubber-face mode. Even scarier? Christmas doesn't think he's doing anything wrong.
Every scene with Mary has the weight of a last known photograph; it's shocking this film doesn't end with the poor woman running for her life.

Is this horrifying from their viewpoint?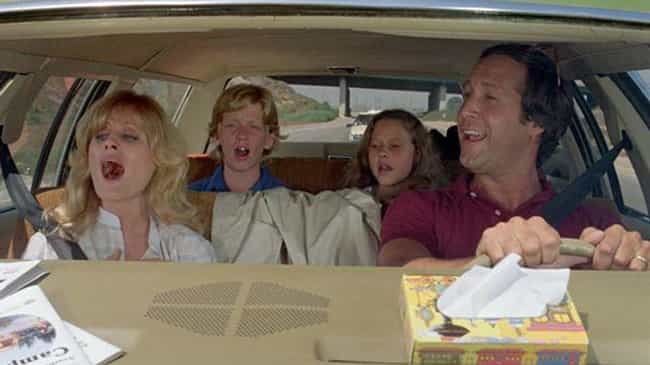 The Griswold kids are living in a horror film - they just want to go on a trip to Walley World but, uh oh, their dad is a maniac and the world is a nightmare.
Everything these kids have to deal with feels pulled straight from an Eli Roth movie. They end up in a car when their grandmother dies, they watch their grandma's dog get dragged to death behind a car, they see their dad carry out an emotional affair with a woman who isn't their mom, their dad becomes a gun nut because of his the trip's psychological trauma, and they never make it to Walley World.
How is this a beloved comedy and not a derided snuff film?
Actors: Chevy Chase, Christie Brinkley, John Candy, Jane Krakowski, Randy Quaid, + more
Released: 1983
Directed by: Harold Ramis

Is this horrifying from their viewpoint?
see more on Vacation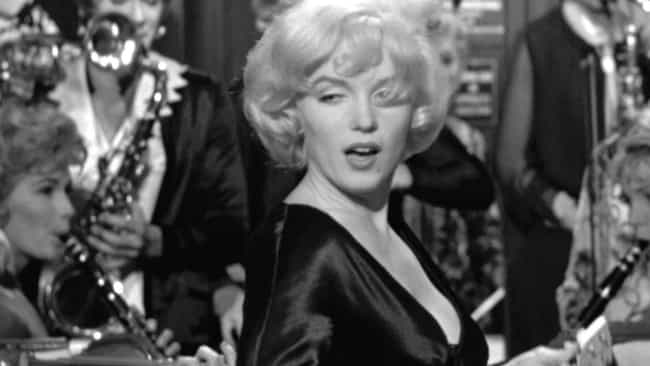 Some Like It Hot is a true horror film. Sugar Kowalczyk is just trying to figure herself out as the singer for an all-female band on a boat when she has the bad luck of running into Joe. He goes in drag as a female member of her band and proceeds to learn everything about her before using that information to woo her near the end of the film - as if she didn't have trust issues already.
Before the credits roll, Joe is able to spin this heinous psychological torture into "romance," and Sugar ends up sticking it out with her abuser.
Actors: Marilyn Monroe, Jack Lemmon, Tony Curtis, Grace Lee Whitney, George Raft, + more
Released: 1959
Directed by: Billy Wilder

Is this horrifying from their viewpoint?
see more on Some Like It Hot