Watchworthy
Comedies That Are Horror Films From the Supporting Character's Perspective

Updated November 19, 2019
8.4k votes
1.9k voters
102k views
15 items
List Rules Vote up the movies that would be horror movies from somebody else's point of view.
The most popular comedic characters all have one thing in common - they don't care about anyone but themselves. They put their needs and goals in front of everyone else; too bad if you're in their way.
Oddly enough, that's the exact same way a killer in a horror film acts. And from the perspectives of the supporting characters, many so-called comedies are actually pretty grim.
Some such films are obviously horrific, but others only reveal their true, macabre nature after you take a closer look. The next time you're watching a screwball comedy, remember the supporting characters are dying inside, terrified of what the main character's going to do. Comedy is all about perspective.
Data-driven recommendations based on voting from over 40 million monthly visits to Ranker.
Try the free app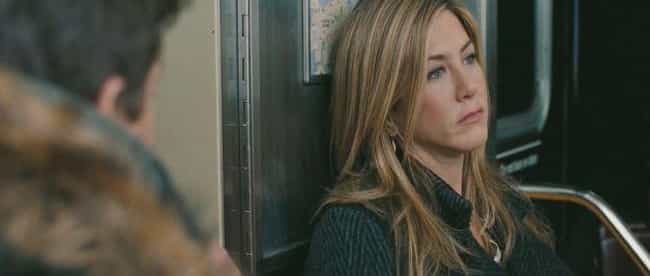 Admittedly, Jennifer Aniston never plays a supporting character, but what she goes through in The Switch is nothing short of terrifying. Kassie Larson just wants to have a kid with a sperm donor, but her creep of a "best friend" swaps out the donor's sperm sample with his own seed at a party, forcing her to secretly raise his child.
This is basically what the villain of 2016's crime thriller Don't Breathe does to an unsuspecting woman. Who thought the premise sounded like a romantic comedy?
Actors: Jennifer Aniston, Jeff Goldblum, Juliette Lewis, Jason Bateman, Patrick Wilson, + more
Released: 2010
Directed by: Will Speck, Josh Gordon
Is this horrifying from their viewpoint?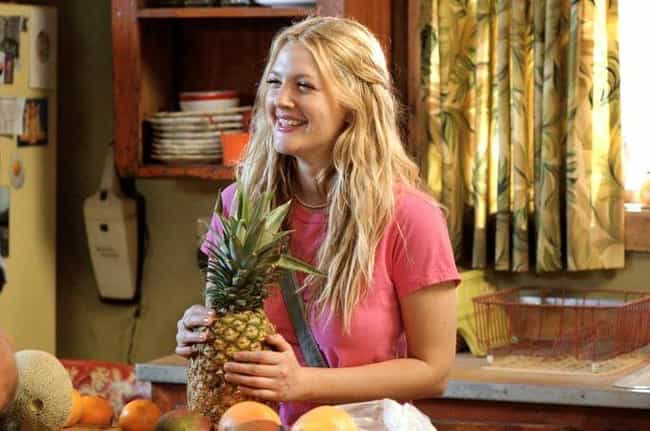 Is there anyone on the planet who isn't horrified for Lucy Whitmore in 50 First Dates? After suffering a massive head trauma, the woman believes she's living the same day over and over.
Whitmore's friends and family do everything they can to keep her from realizing anything's changed, but she's aging and the world is slowly leaving her behind. Then Henry Roth comes into town and decides to take her on a date. Even after her family (who are all terrible people) tell Roth about her condition, he persists in pursuing Lucy and by the end of the film she's pregnant with his child.
By this logic, she wakes up one day and everyone's like, "by the way you're pregnant."
Actors: Drew Barrymore, Adam Sandler, Dan Aykroyd, Rob Schneider, Maya Rudolph, + more
Released: 2004
Directed by: Peter Segal
Is this horrifying from their viewpoint?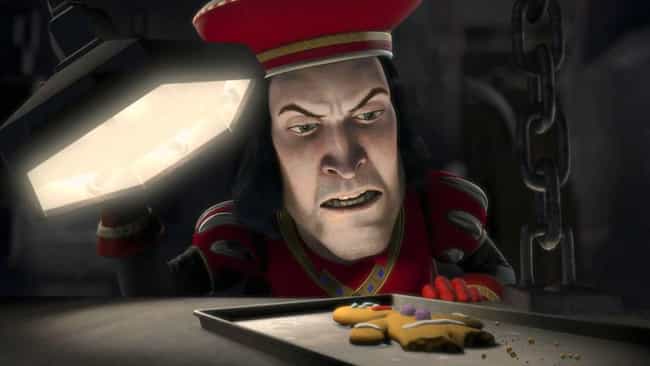 Everyone loves Shrek, a heartwarming tale about learning to love yourself that takes a detour into Hostel territory somewhere near the end of the second act.
For everyone but the Gingerbread Man, this film is a tiptoe through the tulips, but when the poor cookie is captured by Lord Farquaad his life is utterly destroyed. Not only are his legs removed and crumbled to dust in front of him, but his gumdrop buttons are pulled off and chewed up before his eyes. This is terrifying, yet it's a thing Dreamworks thought would be cool to show children.
Actors: Cameron Diaz, Eddie Murphy, Mike Myers, John Lithgow, Vincent Cassel, + more
Released: 2001
Directed by: Andrew Adamson, Vicky Jenson
Is this horrifying from their viewpoint?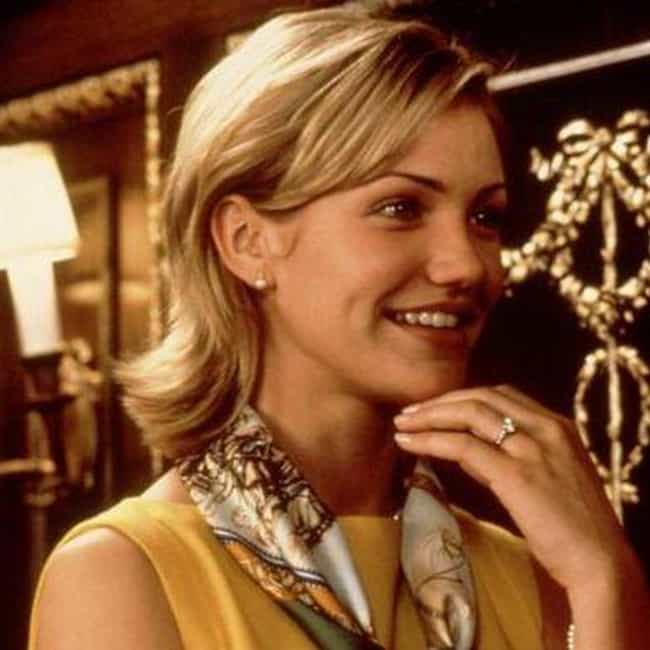 Kimmy Wallace is just trying to have a nice wedding. She's so focused on her dream, she doesn't realize she's stepped in the middle of the toxic relationship between longtime "friends" Julianne and Michael.
When Kimmy asks Julianne - a woman who's in love with her fiance - to act as her maid of honor, the bride-to-be essentially seals her fate as a victim. Throughout the film Julianne commits one horrible act after another in the name of stealing Wallace's fiance.
Julianne exploits every one of her romantic rival's weak spots, even breaking into Kimmy's father's email in an attempt to stop the wedding. This is psychological terror at its most pure.
Actors: Julia Roberts, Dermot Mulroney, Rupert Everett, Cameron Diaz, Paul Giamatti, + more
Released: 1997
Directed by: P. J. Hogan
Is this horrifying from their viewpoint?