Living
Pretty Good Horror Movies That Make You Never Want To Be A Parent

390 votes
137 voters
7.8k views
18 items
List Rules Vote up the movies most likely to dissuade you from having children.
A really good horror movie can give viewers a phobia. Jaws, for example, made a lot of people afraid to go into the ocean. The Blair Witch Project kept others from going into the woods. Can a horror movie do something more extreme, like making you decide that you never want to be a parent? We'd argue yes, and these titles prove it.
Whether they're about difficult pregnancies, creepy babies, or vicious kids, these horror films offer up distressing visions of parenthood. Watch them and you'll conceivably second-guess your desire to be a parent. Best of all, each of these movies is pretty good and worth a look. A couple are even better than that, as you'll find several horror classics here.
Of course, being a parent has many rewards. Put one of these on the next time you're in the mood for some horror and you could find yourself opting to bypass those rewards - at least for the duration of the movie.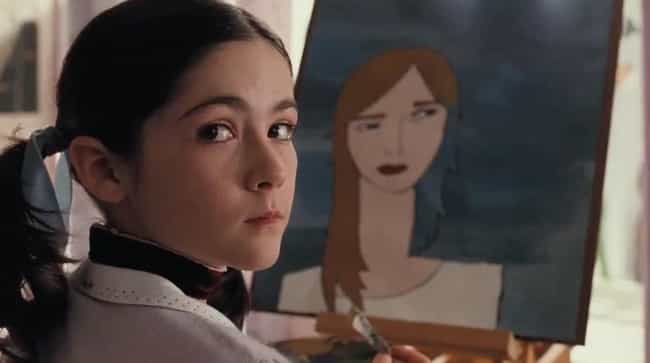 Orphan is a creepily entertaining movie with a twist ending that will leave you blindsided. Vera Farmiga and Peter Sarsgaard play a married couple who adopt a young Russian girl named Esther (portrayed by Isabelle Fuhrman). Things seem okay at first, but then bizarre "accidents" keep happening that leave people hurt or worse. It's possible that Esther is causing them.
Despite offering plenty of thrills, adoption advocates probably aren't real fond of Orphan, as it implies you might end up with a psycho-child if you adopt.

Does this scare you off procreation?
see more on Orphan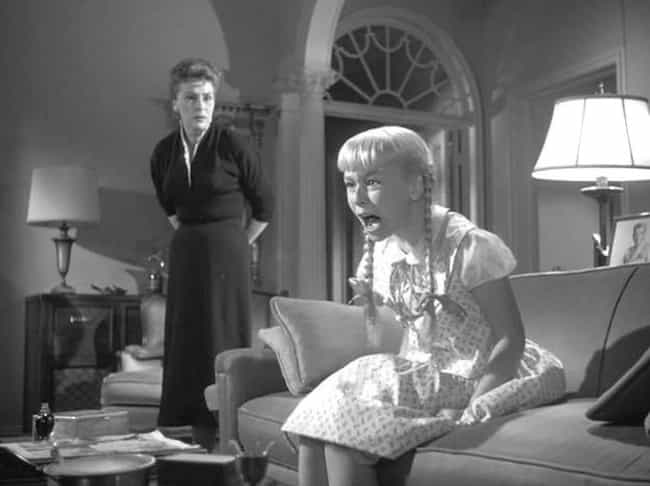 Evil kid movies are a staple of horror, and The Bad Seed is one of the definitive examples. Nancy Kelly plays a woman who comes to believe that her 8-year-old daughter Rhoda might be a deranged slayer. Patty McCormack earned a Best Supporting Actress Oscar nomination for her work as Rhoda.
The Bad Seed plays into every parent or potential parent's worst nightmare: You just might deliver a kid who turns out to be hideously evil. That thought should be enough to give some viewers second thoughts about procreating.

Does this scare you off procreation?
see more on The Bad Seed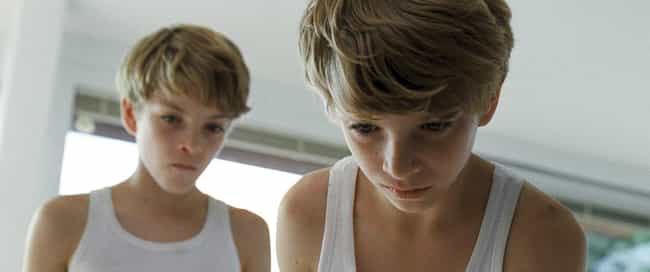 Few parenting concepts are as unnerving as the thought of having your own children turn on you. That's precisely what happens in Goodnight Mommy, a film that gives your shivers shivers. Nine-year-old twin boys wait for their mother to return home from cosmetic surgery. Once she does, the kids convince themselves that it isn't their mom underneath the bandages, so they tie her to a bed and duct tape her mouth closed. Then it gets really nasty.
Goodnight Mommy is a profoundly disturbing tale that suggests children are capable of horrific actions - and you could be the target.

Does this scare you off procreation?
Tilda Swinton gives one of the best performances of her career in We Need to Talk About Kevin. She plays Eva, a travel writer who failed to properly bond with her son Kevin when he was a baby. As a teen, he has become a sociopath with vicious tendencies.
This taut, disturbing story takes a look at the catastrophic things that can happen when a parent fails to properly nurture a child. Swinton and Ezra Miller, who plays Kevin, are both outstanding. We Need to Talk About Kevin just might give you a complex about whether you could raise a child to be a decent person.
Does this scare you off procreation?
see more on We Need to Talk About Kevin