Graveyard Shift
Pretty Good Horror Movies Where One Of The 'Victims' Is The Villain

6k votes
1.6k voters
60.7k views
15 items
List Rules Vote up the most rewarding instances when a horror hero ended up being a horror villain.
Twist endings have been a staple of horror movies since the genre began, blowing audiences' minds after a tense rollercoaster of suspense, terror, and bloodshed. From the classic "it was all a dream" twist to the great "the slayer faked their demise" twist, none of them have the gut-punching power of the best twist of all - when one of the heroes or victims turns out to be the real villain after all.
There's something powerfully jarring and disorienting about following a character, desperately hoping they survive, rooting for them to defeat the lurking evil in the shadows, and then having the world flipped upside down when they turn out to actually be that lurking evil.
Sometimes, the surprising development comes way out of left field and makes no real sense when you think about it, while other times, the twist can truly elevate an otherwise ordinary horror flick into the realm of iconic classics. Here's a look at some entertaining horror thrillers - which run the gamut from campy fun to legitimate nightmare fuel -- in which the victims turn out to be the villains.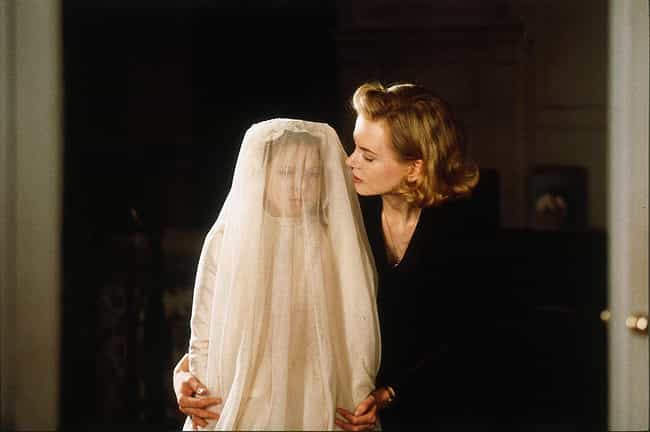 What's The Deal? In 1945, Grace Stewart (Nicole Kidman) lives in a large, drafty home with her two children, Anne and Nicholas, following the passing of family patriarch Charles (Christopher Eccleston) in WWII. After hiring three servants to help her tend to the house and care for her children, Grace begins to notice strange things going on in her home, and believes that the house is haunted by a family who claims it belongs to them. Soon after, her husband mysteriously returns home, but leaves nearly as suddenly. As the hauntings get worse, Grace discovers that the three servants she hired actually perished decades ago.
Who's The Slayer? While Grace believes that the house is haunted by a family and an old woman, it turns out that the woman is actually a medium. Grace and her children are ghosts, and the family she thinks are spirits are actually the new owners of the home. At one point in the past, in a fit of rage, Grace smothered her children and took her own life. However, as a ghost, she has no memory of the trauma. Eventually, the new family decides to abandon the home, allowing Grace, her kids, and the ghostly servants to stay there instead.
Actors: Nicole Kidman, Christopher Eccleston, Michelle Fairley, Fionnula Flanagan, Keith Allen, + more
Released: 2001
Directed by: Alejandro Amenábar

Is this a solid twist?
see more on The Others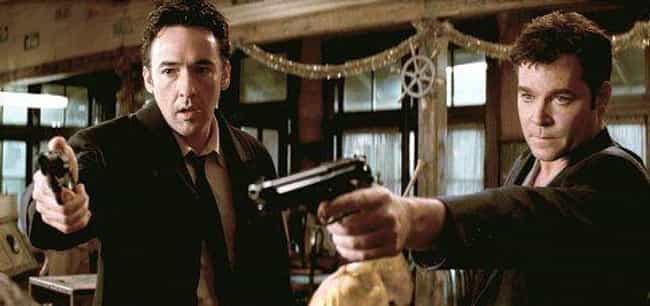 What's The Deal? A sudden and torrential rainstorm hits a small town, stranding 10 strangers together in a rundown motel. They soon discover that something dangerous is lurking in the shadows as they are slowly being knocked off, one by one. As they hunt for the slayer, their own secrets and hidden agendas come to the forefront.
Who's The Slayer? As it turns out, the 10 characters the film follows are all the separate, split personalities of a serial slayer, and the hotel in which they all meet is inside the villain's mind. It's a pretty mind-bending twist that divided audiences harshly, but for those who appreciated the surprising left turn, it makes this moody horror thriller stand out above other similar whodunits.
Actors: Amanda Peet, John Cusack, Alfred Molina, Ray Liotta, Rebecca De Mornay, + more
Released: 2003
Directed by: James Mangold

Is this a solid twist?
see more on Identity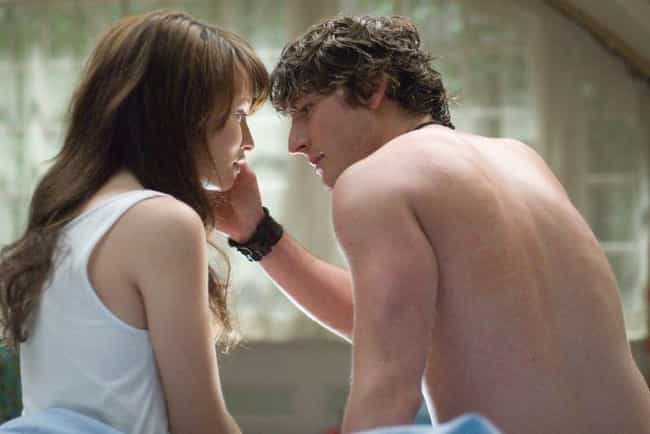 What's The Deal? After spending months in a mental hospital after trying to take her own life following the passing of her mother, Anna (Emily Browning) returns home with her father Steven (David Strathairn) and her sister Alex (Arielle Kebbel). Anna - who has no memory of her attempt on her life or her mother's passing - and her sister both hate their father's girlfriend Rachel (Elizabeth Banks), who had been their mother's live-in nurse. Their suspicion of Rachel grows stronger following the passing of Anna's old boyfriend, but their father turns a blind eye to their fears. Rachel eventually sedates Anna, who wakes up to see that Alex has taken out Rachel in self-defense and thrown her body in a dumpster.
Who's The Slayer? As Alex and Anna comfort each other, Steven comes in and Anna explains what happened, only for her confused father to remind her that Alex also perished in the fire along with their mom. Anna looks to her sister and discovers that she's actually just holding the blade she used to off Rachel. Flashbacks reveal Anna is responsible for all the attacks that have happened, and that she's been imagining the existence of her sister since leaving the hospital.
Actors: Elizabeth Banks, Emily Browning, Arielle Kebbel, David Strathairn, Don S. Davis, + more
Released: 2009
Directed by: Thomas Guard, Charles Guard

Is this a solid twist?
see more on The Uninvited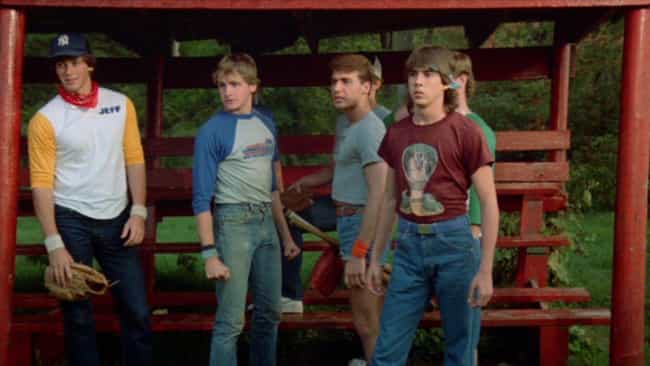 What's The Deal? As a child, a shy and introverted young woman named Angela (Felissa Rose) witnesses her father and brother perish in a boating accident at Camp Arawak. She goes to live with her eccentric aunt Martha (Desiree Gould) and Martha's son Ricky (Jonathan Tiersten). Years later, Angela and Ricky are sent to spend the summer at Camp Arawak, and their arrival is followed by a string of grisly attacks on camp counselors and other teens. Ricky and Angela are targeted by bullies, and Ricky soon becomes the prime suspect behind the string of attacks.
Who's The Slayer? In one of the most jaw-dropping twists, accomplished with a John Waters level of weirdness, it turns out that Angela is actually Peter, her supposedly long-gone brother. It's revealed that Angela was actually the one who perished in the accident as a child, and Aunt Martha raised Peter as a girl because she already had a son, Ricky. The surprise ending is accomplished in a bizarrely similar manner as the twist in The Crying Game, and has cemented this otherwise ordinary teen slasher as a bizarro classic.
Actors: Mike Kellin, Katherine Kamhi, Robert Earl Jones, Felissa Rose, Christopher Collet, + more
Released: 1983
Directed by: Robert Hiltzik

Is this a solid twist?
see more on Sleepaway Camp