Graveyard Shift
In Case You Missed It: The Biggest Horror News From Jan. 20 - 24

Updated January 24, 2020 · 3:22pm PST
112 votes
47 voters
4.3k views
8 items
This week, The Witcher gets an animated spin-off, vampires get the spotlight in assorted series and movies, and Fantasy Island gets a dark reboot.
'Gretel & Hansel' Drops Scary Exclusive Clip
"Stray from the path and you can expect to meet evil."
The dark fairy tale featuring hungry witches and lost children gets an even darker adaptation, thanks to the efforts of director Oz Perkins.
Gretel & Hansel: A Grim Fairy Tale offers a small peek into the horrific fantasy world inhabited by man-eating creatures who live in delightful houses.
The movie is set for release on Jan. 31.
Big news?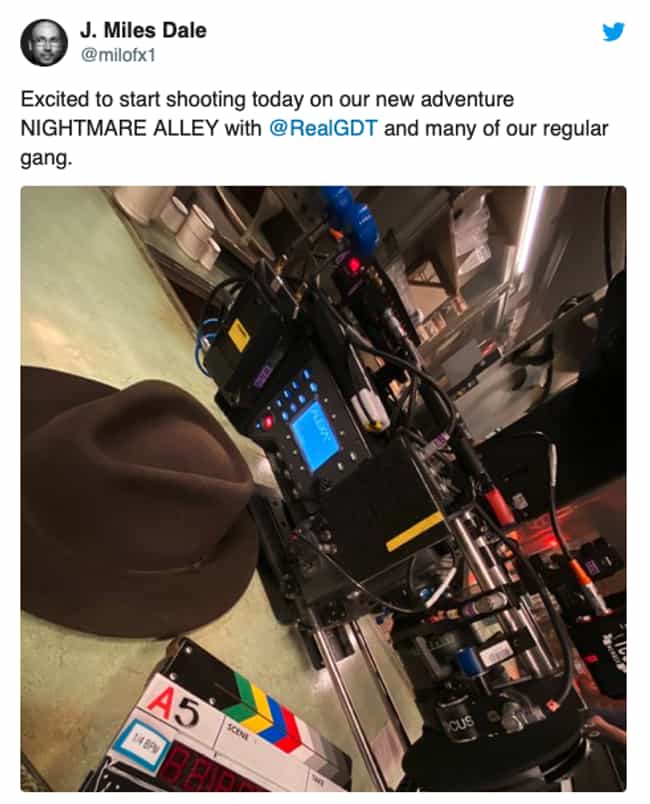 The Oscar-winning monster maven has begun work on his latest endeavor, Nightmare Alley, based on the novel by William Lindsay Gresham.
Producer J. Miles Dale announced production via Instagram and Twitter.
A noir thriller set in the sideshow world of carnies, con artists, and the occasional clown, the story centers on Cooper, a mentalist/hustler looking to swindle folks out of their hard-earned cash.
Del Toro stated, "Now is the first chance I have to do a real underbelly of society type of movie."
The cast includes Bradley Cooper, Toni Collette, Cate Blanchett, Willem Dafoe, Rooney Mara, David Strathairn, and Holt McCallany.

Big news?
Budding network EPIX continues to compete with the big boys of steaming services with a new series based on Stephen King's short story "Jerusalem's Lot." But before the series can get out of the gate, the drama is rumored to get the new title of Chapelwaite.
Originally titled Jerusalem's Lot, the new title comes from the name of the spooky manor at the center of the tale.
The series will star Oscar winner Adrien Brody as Captain Charles Boone, a man who relocates to his ancestral home in the tiny town of Preacher's Corner, just down the street from the sinister Jerusalem's Lot.
The series is set to premiere in fall 2020.

Big news?
Sony and Blumhouse remove the guardrails from the old ABC series Fantasy Island to offer a darker version of the tropical escape.
Starring Michael Peña in the role of Mr. Roarke and directed by Jeff Wadlow (Blumhouse's Truth or Dare, Kick-A** 2), the film released four new TV spots to give horror fans an in-depth look at the eerie island.
The cast also includes Lucy Hale, Maggie Q, Michael Rooker, Ryan Hansen, and Jimmy O. Yang.
According to the official synopsis, "The enigmatic Mr. Roarke (Peña), makes the secret dreams of his lucky guests come true at a luxurious but remote tropical resort. But when the fantasies turn into nightmares, the guests have to solve the island's mystery in order to escape with their lives."
Set for a Valentine's Day release, the film opens with a PG-13 rating.
Clips: "Desires" - "Twist" - "Countdown" - "Secrets"
Big news?