Unspeakable Times
Hostile Architecture Is All Around You, But You Probably Never Noticed

A trend called hostile architecture has changed how cities respond to homelessness in recent years. Hostile architecture results when communities install features, such as sidewalk spikes and segmented benches, that essentially eliminate places for homeless citizens to sleep or take shelter.
The rise in deterrents for those who have nowhere else to go has understandably created a strong backlash. Many experts point out how using these inhospitable tactics doesn't solve the problem of homelessness - it merely makes life harder for those already struggling to survive.
Slanted Benches Make Sitting Uncomfortable And Sleeping Impossible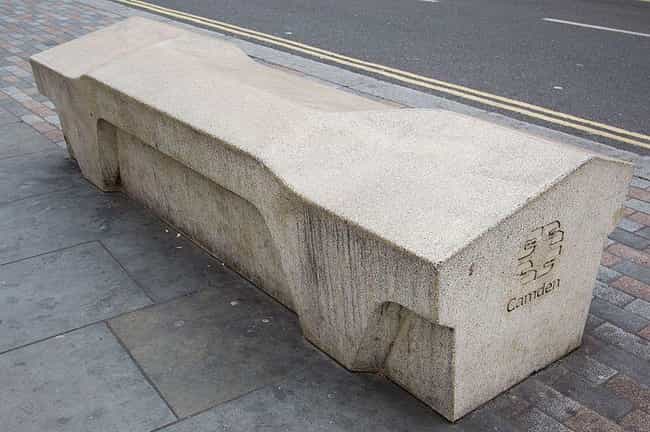 People experiencing homelessness often use benches for sleeping, which has prompted cities to add hostile design to these amenities. There are many examples worldwide of seating with sloped construction.
Using angles ranging from slightly rounded to the more extreme, architects employ this design so a person lying down would fall off the bench. Not only is this type of seating difficult for people to sleep on, but it's also uncomfortable for anyone trying to sit, too.
Gaps Between Awnings And Buildings Are Not Always Accidental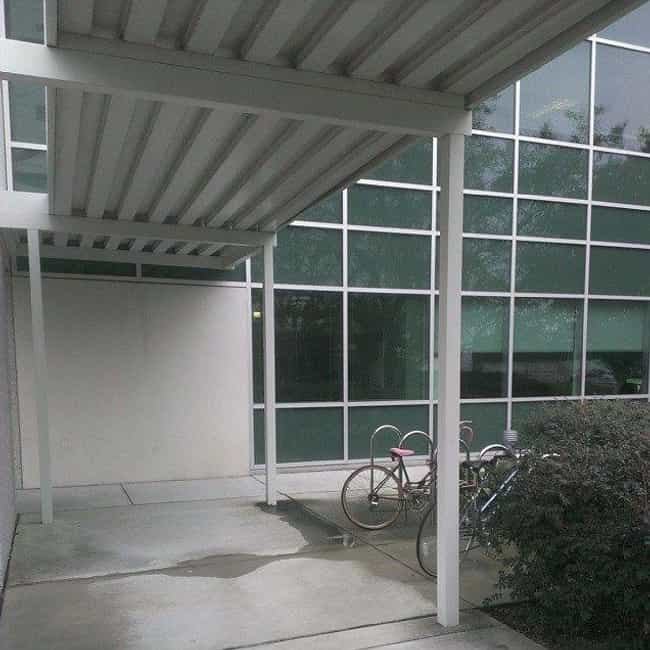 Awning gaps are one of the most subtle and difficult-to-notice versions of hostile architecture - until it starts raining. While most people assume this is a design flaw, it serves as a way to keep people from taking shelter along the sides of buildings.
This design may briefly expose pedestrians as they move past, but it doesn't cause a significant amount of inconvenience unless someone needs shielding from the rain. This design also omits gutters, making the downpour heavier in these unprotected spots.
Segmented Benches Are One Of The Easiest Forms Of Hostile Architecture To Spot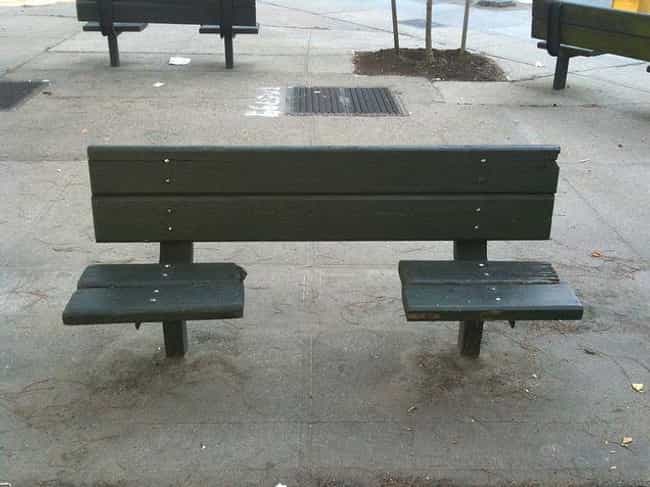 Cities aim to construct public seating solely used for sitting, and segmented benches make sure visitors know this. There are several styles of segmented benches, but they all effectively prevent people from lying down.
Another less-subtle version: benches with armrests in the center. This seating retains function without allowing people to get comfortable.
Raised Grates May Look Like Modern Art, But Their Purpose Is Often Much Darker
I like to think that we are better than this.

Architecture that discriminates against an already marginalized population is the laziest way to address the issue of homelessness. If we, as a public health provider, resort to doing this, what kind of example are we setting? pic.twitter.com/7akZlcKhIh

— Mark Iantorno (@iantoryes) March 29, 2018
One technique homeless people use to stay warm is getting close to or sleeping on top of grates. The warm air from underground can prove a lifesaver for someone struggling through the winter without adequate housing or clothing.
Some cities seek to block access to the heat - city planners have introduced arched grates in some places. Examples like the one above show how designers try to disguise these as "modern art." Either way, this seating design effectively stops people from sleeping on grates.