Actresses

Hot Actresses Who Went "Ugly" for Movie Roles

The classic geek to chic storyline is a romantic comedy cliché that never seems to go out of style for Hollywood. Costume designers and makeup artists jump at the chance to turn some of the most beautiful women in Hollywood into drastically different versions of themselves. More popularly put, these are instances in which hot actresses "go ugly" for a role. While some of the roles are transparent, with actresses portraying dorky versions of themselves, some roles are more dramatic. Some of Hollywood's hottest women have managed to alter their entire look to fully immerse themselves in Oscar-worthy performances. When celebrity women play "ugly" characters it can mean anything from fake braces to intricate scars all over their body.
Many of these
hot actresses who played ugly roles
have stuck out as noteworthy or break out performances from some of the most attractive actresses on the red carpet. Seeing these talented women on screen as alternate versions of their Hollywood personas often shocks audiences, drawing them closer to the screen to make sure they're looking at the same person. Whether they're hot or not, these actresses have some major chops, making audiences believe they could ever look this bad. Here are some of
the most memorable
roles in which hot actresses went ugly for a movie.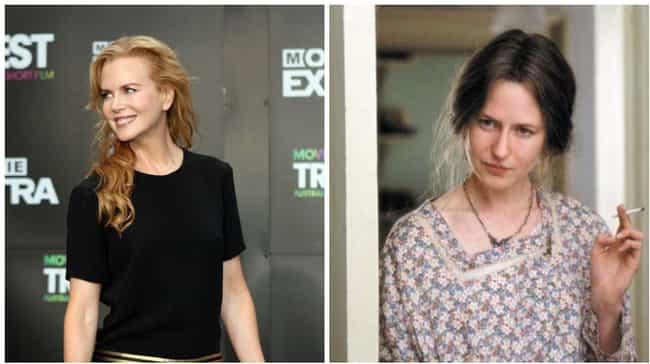 Ugly Role: Virginia Woolf in The Hours
At the time critically acclaimed,The Hours won Nicole Kidman her first Academy Award for this portrayal of the novelist. However, years later Kidman's heavy prosthetic nose is the only thing that most can remember; a makeup faux pas that was added on to make the actress look more like Woolf.
Also Ranked
#55 on The Most Beautiful Women of All Time
#31 on The Best Actresses in Film History
#43 on Celebrities You'd Let Babysit Your Kid
#71 on The Hottest Celebrities of Our Time
see more on Nicole Kidman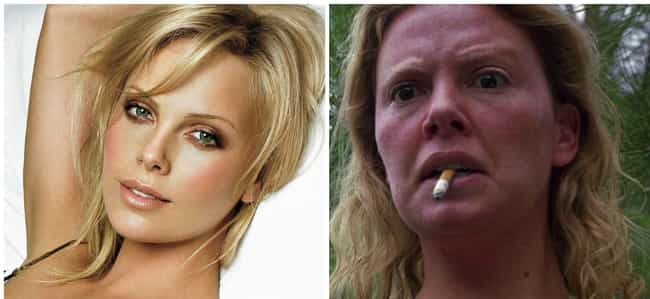 Ugly Role: Aileen Wuornos in Monster
Playing crazy paid off for Charlize Theron, earning her an Oscar for her portrayal of mentally unstable serial murderer Aileen Wuornos. To go along with her killer instinct came a killer look, which shed all of Theron's Hollywood beauty in favor of a more sinister appearance.
Also Ranked
#16 on The Most Beautiful Women of All Time
#10 on The Most Beautiful Women In Hollywood
#9 on The Best Actresses Working Today
#27 on The Most Beautiful Women Of 2019, Ranked
see more on Charlize Theron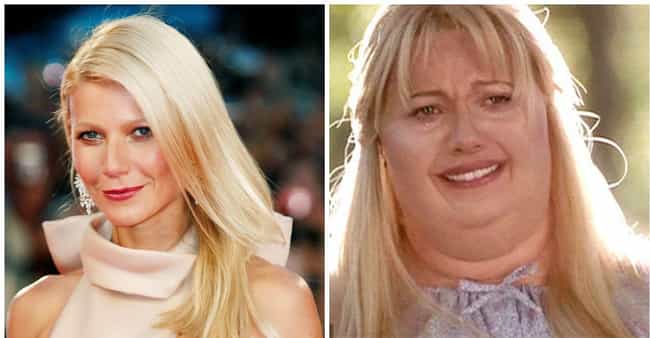 Ugly Role: Rosemary Shanahan in Shallow Hal
Gwyneth Paltrow showed audiences a whole new look when she portrayed an overweight love interest opposite Jack Black. Donning a fat suit and "fat" makeup, Paltrow was forced to look like she snuck a few extra cheat days into her strictly Goop diet.
Also Ranked
#76 on The Best Actresses Working Today
#47 on The Best Marvel Movie Actors Ever
#71 on The Most Influential Women of 2019
#72 on The Best Actresses to Ever Win Oscars for Best Actress
see more on Gwyneth Paltrow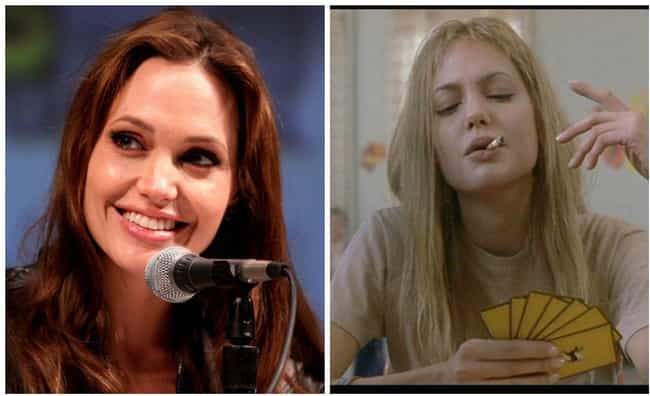 Ugly Role: Lisa Rowe in Girl, Interrupted
Unhinged, unleashed, and unstable, Lisa Rowe needed a look to match. Angelina Jolie embodied a sickly appearance to go along with her sickly character in one of her breakout roles.
Also Ranked
#65 on The Most Beautiful Women of All Time
#56 on The Best Actresses Working Today
#88 on Celebrities You'd Let Babysit Your Kid
#95 on The Most Powerful Women Of All Time
see more on Angelina Jolie