VOTE

Hot Charlie Hunnam Photos

6k votes
938 voters
213.4k views
19 items
The best photos of Charlie Hunnam, the English actor best known as Jax Teller on FX's Sons of Anarchy. Hunnam appeared in various British shows like Queer as Folk before relocating to Los Angeles where he appeared on American series Undeclared and Young Americans. He returned to England to film Green Street Hooligans and in 2009 sold a script, Vlad, about the young prince that would become Vlad the Impaler.
What are the sexiest Charlie Hunnam pictures? This is a collection of the hottest Charlie Hunnam pictures from around the Web, including nearly naked shirtless pics and muscle pics. What a sexy dude, Covering the entirety of Charlie Hunnam's career, including modeling and headshots and great pictures of his abs, this is a rankable gallery of all of Charlie Hunnam's sexiest looks and moments. This includes images of him dressed down in plainclothes, and also in a suit (and possibly even some nearly nude shots as well!) Enjoy this collection of the best of Charlie Hunnam images.
Charlie Hunnam Ready to Fight Some Monsters from the Pacific Rim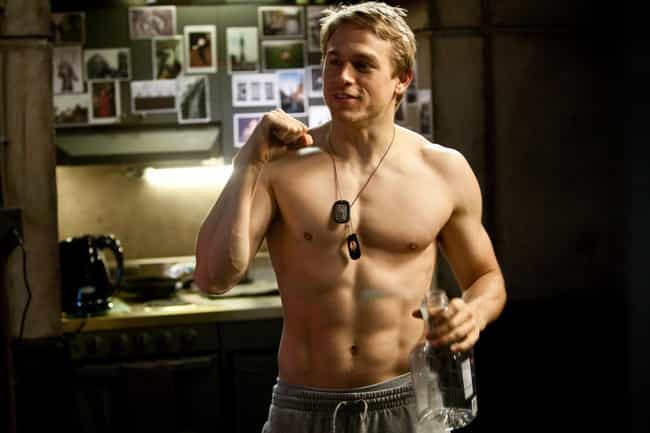 Is this hot?