Culture
The Very Best of Hot Dudes Reading on Instagram

807 votes
321 voters
10k views
32 items
List Rules Vote for the hottest page-hitting hunk ever caught on film
Brains, brawn, and beauty: the thee B's of the perfect beau. But these days, it can be tough to find a guy who's both ruggedly handsome and a devoted bookworm. That is, until your new favorite Instagram account came around.
Earlier this year, a light appeared in the world of social media and began to shine its rays through the darkness of our dumbed-down culture. That light is hotdudesreading- an Insta account dedicated to photos of breathtakingly beautiful men reading actual books. (For those of you unfortunate enough to have been born during the Kindle era, a "book" is sort of like a printed Twitter post that just keeps on going.)
Here you'll behold a collection of some of the very best posts from Instagram's hotdudesreading in all their glory. Ladies, feast your eyes on a group of gorgeous men who not only appreciate curling up with a good book, but who could probably rival you in a lively game of Scrabble. Men, get ready to take some tips on how to become the most eligible bachelor in Manhattan by leaving that e-reader at home and busting out some old school, page-printed Hemingway.
So who are the brilliant minds behind the epic account and the hysterical commentary you'll find beneath each hot dude? All that's currently known of these anonymous literary crusaders is that they are a group of 20-30 something male and female New Yorkers. They recently revealed to the Huffington Post that they first began sending the photos to each other just for fun. It wasn't long however, before they realized that the concept was far too great not to share with the world, and you'll be oh so glad they did.
Which of these hot guys reading would you like to have some alone time with? Vote up the hottest dudes who read in public!
This Manly Med Student's Anatomy Is Looking Just Fine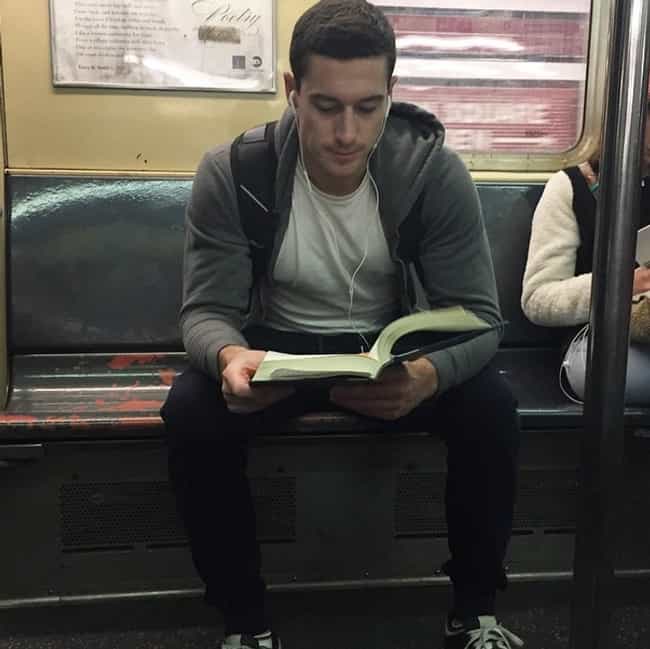 HotDudesReading

Verdict:

"Fingers crossed this textbook touting treasure is a med student, because I'm feeling feverish imagining how good he'd look in a pair of scrubs."

Agree or disagree?
This Poetry-Reading Soul Is All About Romance (Probably)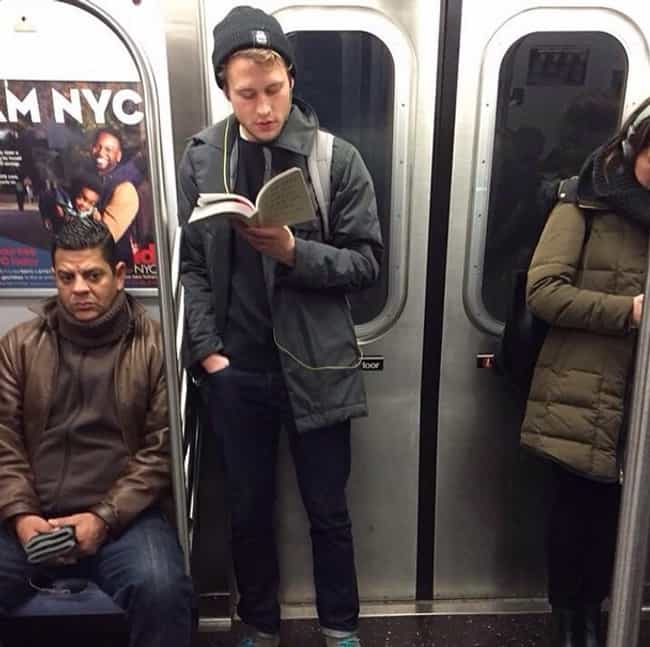 HotDudesReading
Verdict: "
If only he'd look up from those pages. I want that beanie on my bedroom floor."

Agree or disagree?
There's No Debate Over This Politics Lover's Prowess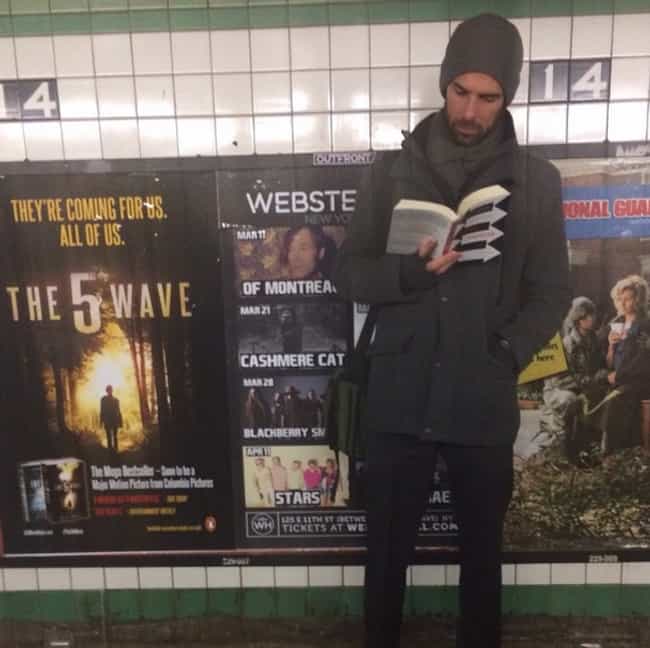 HotDudesReading
Verdict: "

I stopped dead in my tracks when I spotted this Game Changer waiting for the F train this morning. That book may be all about political games, but I can think of a few more interesting ones I'd like to play. #SimonSaysMakeAMove"

Agree or disagree?
We'll Trade Tips with This Paper-Toting Cutie Any Time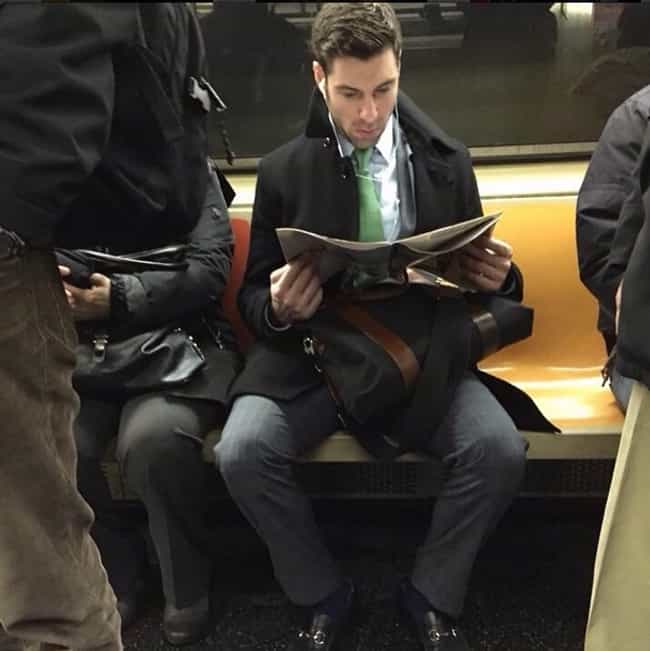 HotDudesReading

Verdict:

"Good morning, single bachelor. Nothing gives me more hope than a banker without a band."

Agree or disagree?