Unspeakable Times
'Hot Girls Wanted' Is The Most Depressing Documentary You'll Ever Watch

Updated December 3, 2018
448k views
13 items
Rashida Jones - from Parks and Recreation - produced the 2015 Netflix documentary Hot Girls Wanted. Depending on your taste, the 2008 crime drama Dear Zachary: A Letter to a Son About His Father could top the list of the most depressing documentaries ever made, but Hot Girls Wanted may give even Dear Zachary a run for its emotional money.
The documentary deals with the dark side of the adult film industry, presenting facts about what goes on in front of and behind the camera through the lens of a houseful of aspiring young stars near Miami, Florida. The story is especially poignant because it's real people sharing real experiences. Jones produced the film as a passion project to call attention to the fact that there's no proactive regulation in the sex industry, which she maintains only serves to further harm, risk, and stigmatize its workers. Jones says she has no problem with real sex in film, but her goal is to shed light on bad practices inside a fast-and-loose industry. To each his or her own - as long as it's safe and consensual. In an unregulated, unmonitored industry, that's not often the case.
On its face - and with its suggestive cover - the film pulls in viewers under incredibly sexy pretenses, like a modern-day Pretty Woman. But all too soon, viewers figure out that Richard Gere isn't coming to the rescue. The intricate realities of life as a sex worker in America, as told by filmmakers following some of the girls who aren't faking it, is about as heart-wrenching as it gets. Hot Girls Wanted confronts some of what lies behind the sexy front of adult entertainment.
Many Girls 'Know It's A Trap,' But Are In It For The Cash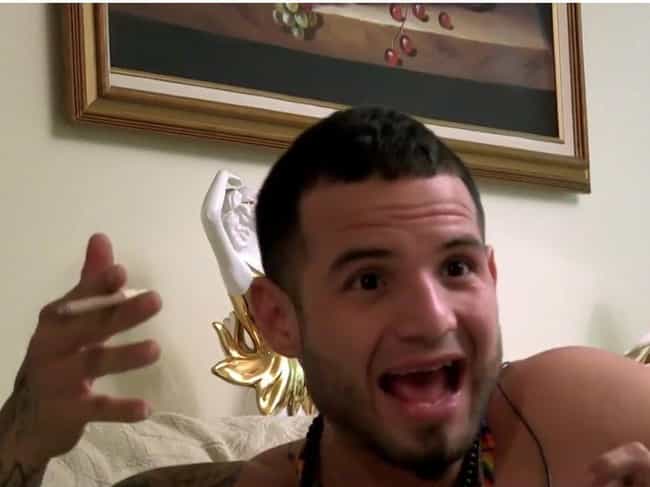 In one scene of Hot Girls Wanted, a female performer admits that she's nervous as she readies herself for a scene to be featured on a website with a name that admits it exploits teens. "There is an influx of girls trying to do [adult films]," says John Anthony, an adult film actor. "A lot of them know it's a trap but the money's there in their face, right now - cash! They take it and just hope for the best."
The older performer comments on his partner in the scene as he wields a low-quality camera over her: "We just met, and here I am, already got my old man hands all over your young teen [butt]." Afterward, she elaborates on her first adult film shoot: "It was at a hotel and it was just like, him one-on-one like pretty much, 'I'm a [...] creeper and I'm gonna mack on you, little teenage girl.'"
Jones commented that while young women may feel "empowered" by their choice to be adult performers, teen actors may have more dire consequences to live with. The producer also hoped to shine light on the exploitation of teens within the industry.
Because LA Requires Condoms In Adult Videos, Many Studios Have Migrated To Miami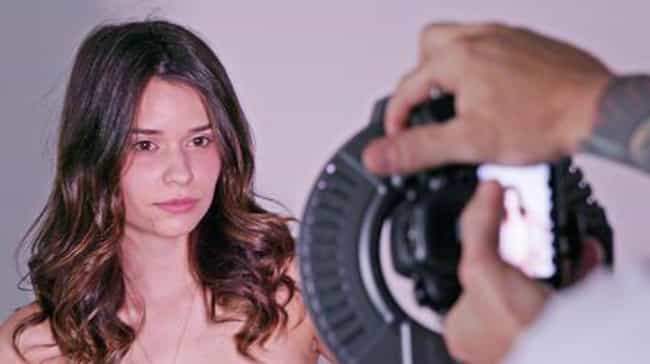 "I'm in so much pain," Stella May says into her selfie stick, scanning her ER room. She's developed a Bartholin's cyst on her labia, which is the result of an STD. She's been having unprotected intercourse since she films in Miami, which doesn't require the use of prophylactics on set. Los Angeles has approved legislation requiring performers in studio shoots to use protection, but cities such as Miami have not. This is where Riley Reynolds runs a talent agency: a house he bought where he brings in teens and connects them with adult filmmakers.
The whole documentary revolves around this houseful of adult performers and their "manager." Stella May, whose real name is Tressa Silguero, has already been questioned on camera by her mother about the lack of protection and the prevention of STDs and pregnancy. Stella May reassures her that precautions are taken, such as bi-weekly screenings. However, it's not uncommon to contract something within the two-week screen, and forged documents are a very real issue in the industry.
Performers can demand a higher rate for certain kinds of adult-rated actions that have a higher risk for STDs. There are few safeguards for a woman working in such an unregulated industry, and pregnancy is a pervasive risk. One of the actresses admits that she got paid $100 extra dollars on top of her elevated rate for a risque scene. That extra Benjamin was thrown in for the cost of the Plan B One Step, a morning-after pill that's used as an emergency contraceptive. According to the actress, the pill costs around $40, so in actuality, she netted an extra $60.
The Girls' Participation May Not Always Appear Consensual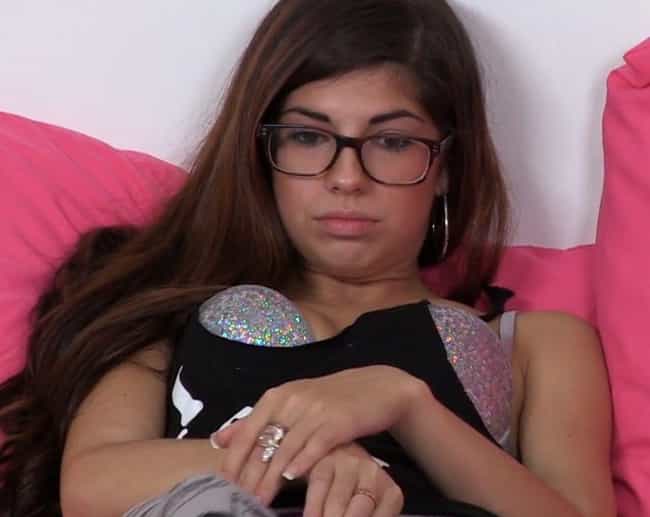 There's only one Hot Girls Wanted confession in which a young woman's tough-as-nails facade cracks. It's when she speaks about a $300 oral scene in California wherein she walked into a situation she didn't know how to leave - it was a video in which she actually had to act like she was being forced. According to performers, if you turn on your heels and leave, it could be your last job in the industry. One performer, who goes by the stage name Ava Taylor, expresses her fear of this lose-lose situation:
I was terrified. I didn't know what to do. I didn't know if I could tell him no [...] or the fact that we'd already recorded 15 minutes of it, if I could just [...] leave. It's like, then what?
Later in the film, viewers are privy to a scene being filmed in which Ava is playing the role of a girl losing her virginity to a much older man. The male actor is playing a "friend of the family" who is preying on the family's daughter. When he goes upstairs to her room under the ruse to use the restroom, the male director instructs the actor to touch her as she lies in bed. The director continues:
And you kiiiiind of, without getting a yes, you almost start to like, keep going with it. Then eventually, you can just tell her, like, 'Move over' and you kinda of start taking [her pants] off. It's like you never even got that full 'yes' but you're kind of getting little 'yesses' to the big 'yes.'
'She's 18, But Looks Like She's 12!'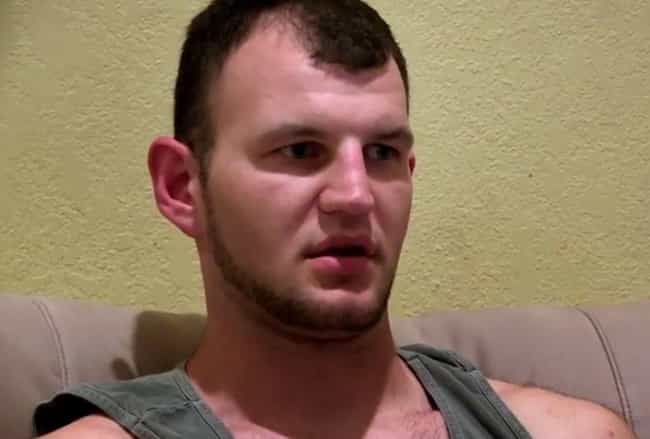 In one scene from Hot Girls Wanted, a man off-camera enthusiastically says, "She's 18, but looks like she's 12!" According to this guy and his associates, looking 12 years old is a bonus in their corner of the adult film industry. "Every day, a new girl turns 18," says Riley Reynolds, a then-23-year-old Tampa, FL, talent agent. "Every day, a new girl... I will never run out."
Reynolds explains how in a single year, he went from being a bullied high school student to a dishwasher at Outback Steakhouse to a talent agent living in Miami Beach in a five-bedroom house with his own car. The young agent made his money connecting teen female talent to filmmakers. Reynolds boasts that he only works with "amateur girls" whom he refers to as "teeny-boppers."
In 2018, a former client filed a lawsuit against Reynolds because he did not possess the licenses which would entitle him to a portion of her earnings. Reportedly, other former clients have made allegations of coercion and fraud against Reynolds.