VOTE
Hot Javier Bardem Photos

429 votes
55 voters
14.5k views
19 items
The best photos of Javier Bardem, the Spanish actor best known for his Academy Award-winning turn in the Coen Brothers' No Country for Old Men. Bardem painted, played rugby, and even stripped for a day before he began acting steadily in Spain. His breakout role that exposed him to a worldwide audience was in Julain Schnabel's Before Night Falls, for which he received an Academy Award nomination for Best Actor.
The best photos of Javier Bardem from around the Internet. This list of Javier Bardem pics includes shots of Javier Bardem shirtless, as well as Javier Bardem muscle photos, and images of Javier Bardem's great abs. The attempt is to make a rankable list of all of Javier Bardem's most sexy moments, images and looks, whether they feature Javier Bardem in just jeans and a T-shirt, or Javier Bardem in a suit, or even Javier Bardem near-nude! Enjoy this compilation of Javier Bardem's sexiest photos.
Javier Bardem in Leather Jacket with Knit Shoulder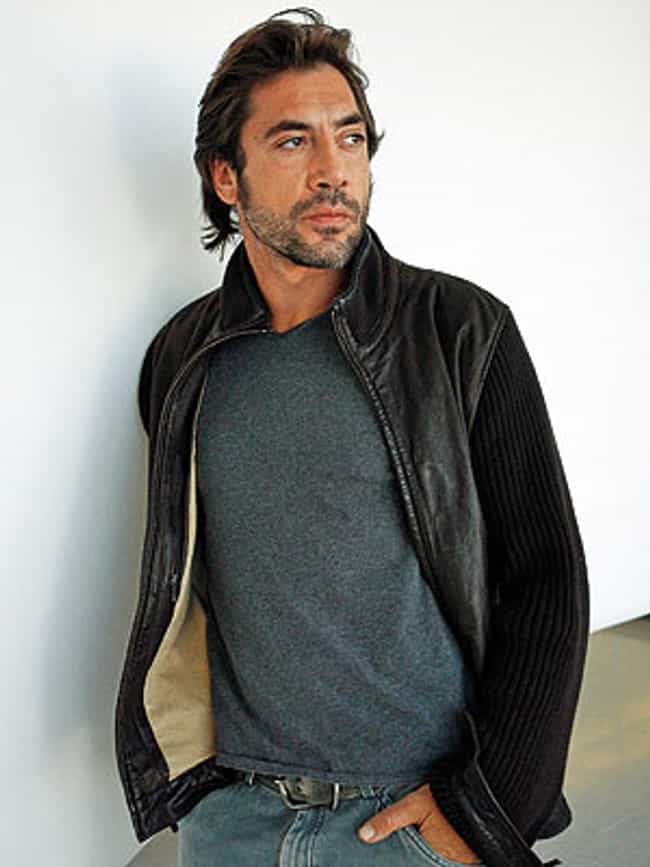 Agree or disagree?