VOTE

Hot Jeremy Renner Photos

1.8k votes
265 voters
63.2k views
21 items
The best pictures of Jeremy Renner, the Academy Award nominated star of The Hurt Locker. The American actor, whose first major leading role was as Jeffrey Dahmer in the movie Dahmer, has since become a major action star with roles in S.W.A.T. opposite Colin Farrell, The Town with Ben Affleck (for which he received a second Oscar nomination), Mission: Impossible- Ghost Protocol with Tom Cruise, and as Hawkeye in Marvel's The Avengers. Renner will soon take on the role of a grown-up fairy tale character in Hansel and Gretel Witch Hunters.
The best photos of Jeremy Renner from around the Internet. This list of Jeremy Renner pics includes shots of Jeremy Renner shirtless, as well as Jeremy Renner muscle photos, and images of Jeremy Renner's great abs. The attempt is to make a rankable list of all of Jeremy Renner's most sexy moments, images and looks, whether they feature Jeremy Renner in just jeans and a T-shirt, or Jeremy Renner in a suit, or even Jeremy Renner near-nude! Enjoy this compilation of Jeremy Renner's sexiest photos.
Jeremy Renner in Black T-Shirt with Regular Jeans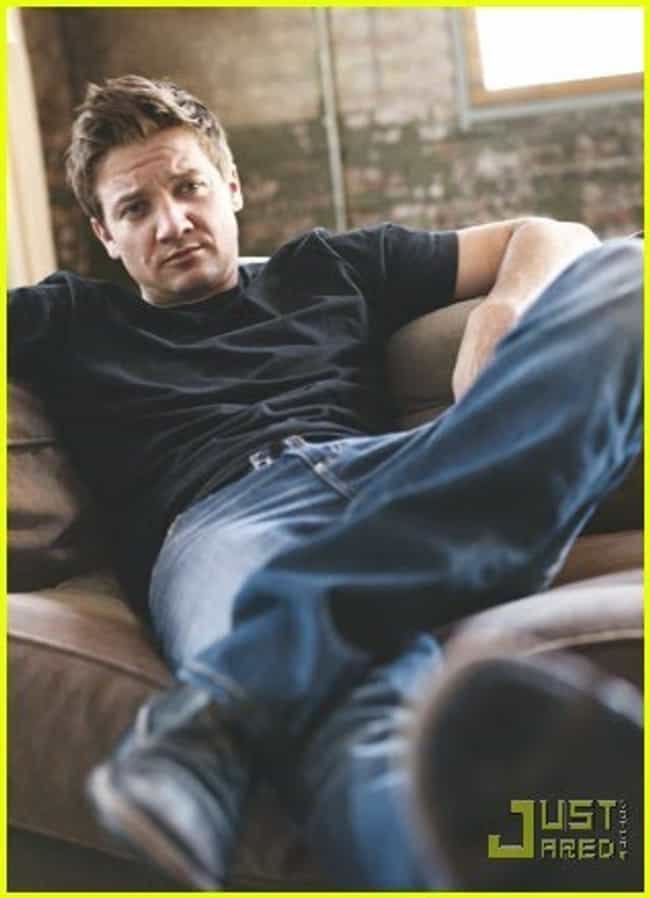 Agree or disagree?
Jeremy Renner in Black T-Shirt with Bootcut Jeans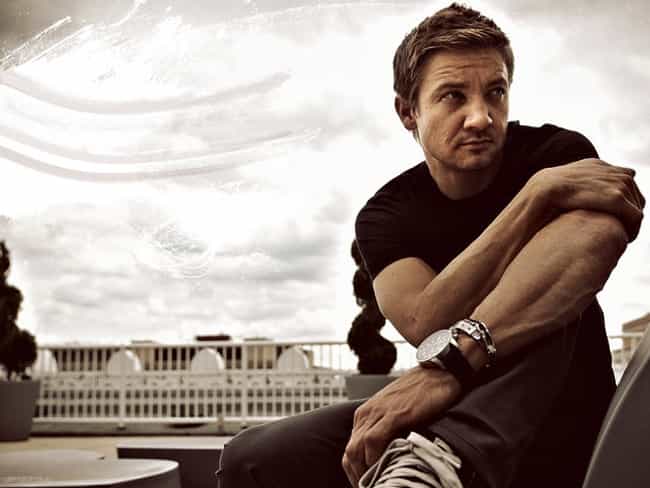 Agree or disagree?