Culture
The Hottest Travel Destinations Of 2019

Updated November 5, 2019
753 votes
112 voters
6.6k views
15 items
List Rules Vote up the travel destinations that will be *the* place to go in 2019.
What are the most popular travel destinations for 2019? According to expert travel sites like Airbnb, Lonely Planet, and Condé Nast Traveler (among others); it won't be just beautiful beaches that call to future travelers. Check out which trendy travel destinations you will most likely be seeing a lot of on future Instagram and Facebook posts in the upcoming year.
There's a place in Greece that has the best of both worlds. Visitors can relax on pristine, secluded beaches one day, then visit ancient ruins the next. Surprisingly, it's not Acropolis or Santorini (they are so last year), but a locale in southern Greece that projects to be one of the hottest travel spots in 2019. Which old-school American city has seen an uptick in travel, not because of their world-renowned beaches, but because of their trendy innovative foodie scene and new science museum?
Some of these travel hotspots are sure to surprise; it is safe to travel to one popular area of the Middle East again, especially if you're on a budget. Find out where to go in 2019, what to do when you get there, and even a few insider tips to make the most out of your dream vacation.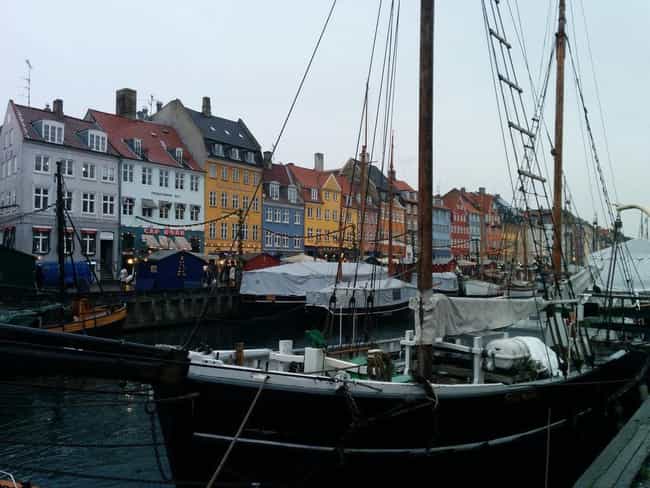 Who Says It's Hot: Copenhagen topped Travel Guide Publisher Lonely Planet's "top ten cities primed to capture traveler's imaginations" for 2019.
What To Do And See: Denmark's capital has become known throughout the world for its magnificent architecture, flowing canals, cultural/fashion scenes, and ski slopes. However, one of the city's best features may just be its thriving restaurant scene. Foodies can opt to dine in one of the many capital's Michelin starred restaurants serving up Scandinavian feasts, or pick among Copenhagen's growing street food scene. The Refshaleøen, a former shipyard turned street food mecca, is a must-stop spot for street food. Also not to be missed is the amusement park Tivoli Gardens, The Danish Architecture Centre, and capturing the perfect city view from the top of the Rundetårn.
Insider Tip: The best way to get around Copenhagen is by bicycle. The city is made for bikers. In fact, only 29 percent of Danes even bother to own a car, and 41 percent of the local population hops on a bike every day. Biking provides a tourist the opportunity to see as much as the charming and colorful city as possible.
Located In: Capital Region of Denmark, Denmark

Is this where everyone should go?
Who Says It's Hot: Acropolis and Santorini may still be among the most popular travel destinations in Greece, however, Condé Nast Traveler named this lesser known southern part of Greece among its top travel destinations for 2019.
What To Do And See: The Peloponesse, a peninsula loaded with Greek history, is known for its hospitality. The area is filled with world famous archeological sites like Olympia and Ancient Messini. Adventure-seekers looking for activities like rock climbing, paragliding, and rafting will not be disappointed. Travelers can also just relax on crowd-less miles of beach. Those who wish to experience a spiritual awakening and "personal journey of transformation," can visit Greece's first destination spa, Euphoria Retreat.
Insider Tip: After a seven-year break, a rail service will start up again in 2019. The train can take tourists from the port of Patras to the south-western area of Peloponnese, the port of Patras. The train ride is an excellent way to see this area of southern Greece.
Located In: Greece
Is this where everyone should go?
Who Says It's Hot: Airbnb named Kaikoura one of its top five travel spots for 2019. The site based its on criteria on which locales saw the biggest uptick in popularity. Travel rose a jaw-dropping 295%.
What To Do And See: Kaikoura is an edenesque spot for one-on-one facetime with marine life such as fur seals, whales, and dolphins. The village rests between the Pacific Ocean and the Seaward Kaikoura Range, which makes for breathtaking views. The area is known for its whale watching boat tours and features a coastline perfect for beach strolls. Adventurous types can swim with the fur seals in the Kaikoura Penisula. The region is also known for its abundance of tasty crayfish.
Insider Tip: For lodging, the Cushchine Cottage is a small, family-run cottage that resides in an animal farm park. Its location is close to all of the numerous hot travel spots in Kaikoura. You can even help feed the animals if you want to get a little rustic. The cottage has two bedrooms and a full kitchen. It sleeps up to seven and has scenic views of Mt. Fyffe.
Located In: New Zealand
Is this where everyone should go?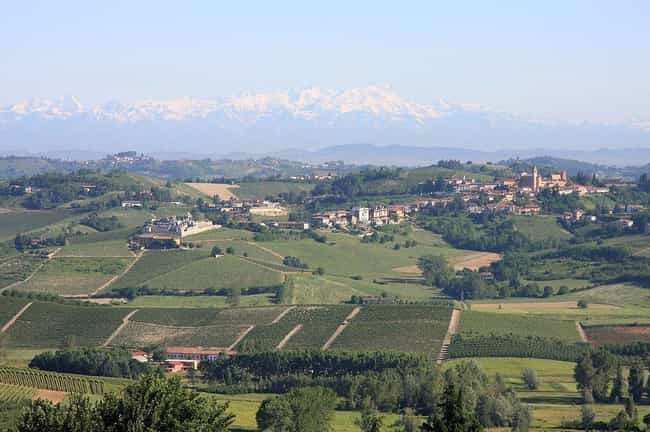 Who Says It's Hot: Piedmont, Italy tops Lonely Planet's list of top regions to visit in the world for 2019.
What To Do And See: Located in the northwest Italian region, Piedmont borders on Switzerland and France. It is located at the foot of the Alps. The breathtaking mountain views can be seen from many different towns in the area. The Swiss mountains also mean that the area is one of the best skiing spots imaginable, topping the list for skiers are the Bardonecchia and Sestriere areas.
The Italian capital of Turin is also located in the Piedmont region. As one can expect, both the food and architecture are among the finest in the world there. Most of the area features small villages and towns that can best be described as "hidden gems." The best part is that the region has not yet been overrun by tourism. If checking out ancient relics is your thing, then the Fenestrelle Fortress in Fenestrelle, which was built in the late 1600s, is a perfect day trip. The Santuario of Victore, a former medieval sanctuary, features Italian architecture that is not to be missed.
Insider Tip: Cinephiles must visit the National Cinema Museum in Mole Antonelliana. The museum features exhibits about the history of film and contains some very cool movie memorabilia. The building also has one of the best views in the region, and its easily accessible by taking the elevator straight to the top. No steep steps or hills to climb needed for this view.
Located In: Italy

Is this where everyone should go?