Graveyard Shift
Gerald Foos Built A Secret Passageway In His Motel, Where He Spied On Guests Through Air Vents

Updated November 9, 2018
53.3k views
13 items
Being watched from afar can be a most unsettling feeling — but the guests at the Manor House Motel never even realized they were under observation. The now-legendary hotel peeping Tom Gerald Foos takes the prize when it comes to creepy things hotel owners do; he actually built a platform above his guest's rooms so he could spy on them while they were having sex.
Though he may be one of the worst hotel managers of all time, Foos takes pride in being a "researcher," and has documented many of the things that he caught a glimpse of from the attic. However, although he noted many curious observations — such as the steady increase in interracial couples over time — he never recorded any groundbreaking conclusions about human behavior. His attitude towards his own voyeurism became the subject of a book by journalist Gay Talese, whose own career of observing people has since been irreversibly damaged by his connection to Foos and the 2017 Netflix documentary Voyeur, which chronicles their strange friendship.
Foos Built A Platform To Look Through The Air Vents Of The Motel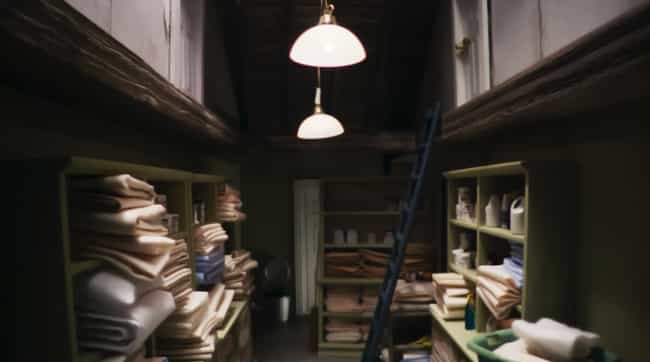 In order to clandestinely view the residents of his motel, Gerald Foos built a special attic area by hand that ran above the guest's rooms. He had some help from his wife, but they had to do most of the work themselves to insure that no one would find out about Foos's voyeurism. The attic's "viewing platform" spanned the length of the building, with hand-cut holes in the ceiling disguised by faux vents.
The vents acted as one-way viewing portals to the rooms below, and Foos was able to spy on his guests without them knowing he was there. Surprisingly, none of the guests ever caught the lecherous manager in the act.
Foos Kept Detailed Records Of His Observations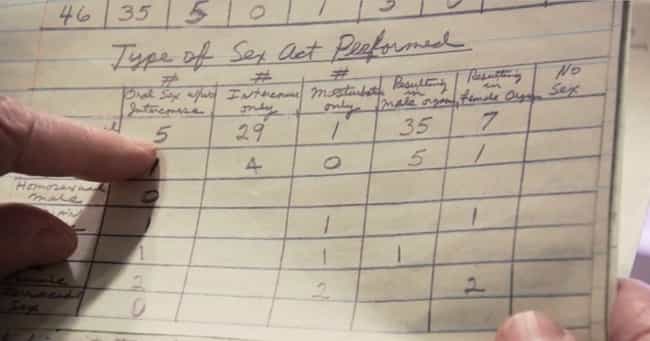 Foos kept very detailed notes — and even compiled statistics — that chronicle his observations. The stats include information on visitors' biological sex, sexual acts (their nature and frequency), and even the numbers of orgasms guests experienced. The descriptions include paragraphs about the guests, compiling their heights, weights, occupations, and whatever else Foos could find out when they checked in.
Early on in the 1980s, Foos handed over entire notebooks of his "research" to journalist Gay Talese, mailing him over 300 pages of transcriptions.
Foos Allegedly Witnessed A Murder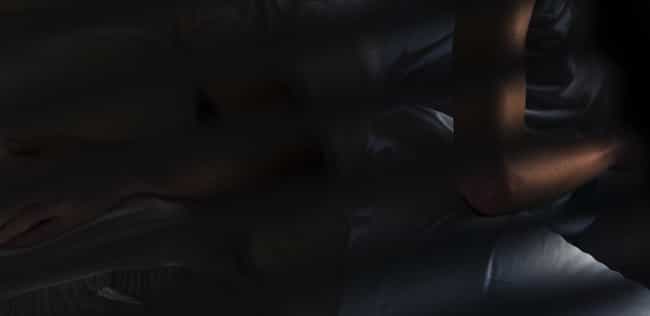 While crouching in his hidden attic, Foos claims to have witnessed a murder go down in 1977. He had moral issues with drug dealers, and would often sneak into their rooms and get rid of their stashes while they were out. Allegedly, one dealer who discovered his stash missing blamed his girlfriend and attacked her. He strangled her, and left her lying on the floor before running off with all the money she was carrying.
Foos watched the whole thing go down without intervening. He claims that he could see her chest rising up and down, and assumed that she would be okay. However, the next morning, the motel's cleaning staff found her dead. Foos claims that he called the police, but the Aurora Police Department has no record of a young woman being killed at the motel. Because there's no hard evidence to prove the crime occurred, the whole story is up for debate.
Foos Sees Himself As An Observer Of Human Nature, Not A Peeping Tom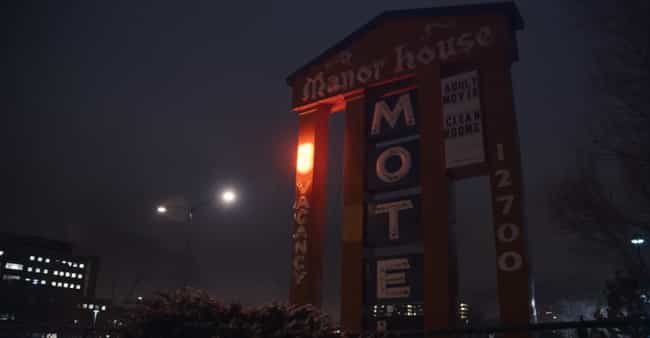 According to Gay Talese, Foos truly believes that he is one of the greatest voyeurs in the world, after spending the majority of his life honing his craft. "He doesn't want to be seen as a Peeping Tom but as a voyeur — not as a pervert but an observer of human nature."
In interviews, Foos seems proud of the "research" he carried out in the years that he owned the motel. His detailed notes are further proof that he believes he was studying and documenting vital pieces of information relating to human behavior.