Movie Quotes

Hotel Transylvania 2 Movie Quotes

116 votes
51 voters
7k views
8 items
Hotel Transylvania 2 brings a second helping of the animated film where humans and monsters live together in Hotel Transylvania. Using a screenplay co-written by Robert Smigel and Adam Sandler, the film was directed by Genndy Tartakovsky. Hotel Transylvania 2 opened in theaters in 3D on September 25, 2015.
In Hotel Transylvania 2, several years have passed since the first film though things haven't changed that much at the hotel where humans and monsters prosper together. In the hotel operated by Count Dracula (voiced by Adam Sandler), daughter Mavis (voiced by Selena Gomez) and son in law Johnny (voiced by Andy Samberg) have birthed a half-human, half-vampire son, Dennis (voiced by Asher Blinkoff). This has made Dracula and his many best friends (including voices by Kevin James, Steve Buscemi, David Spade and Keegan-Michael Key) very happy.
So when Mavis and Johnny head to California to visit Johnny parents (voices by Nick Offerman and Megan Mullally) and contemplate a move away from Hotel Transylvania, Dracula offers to babysit with the hidden agenda to prove that Dennis is more vampire than human, which would mean Mavis and Johnny would need to stay at Hotel Transylvania. So Dracula calls in his father, Vlad (voiced by Mel Brooks), but when Vlad arrives at the hotel, Vlad is surprised to see the state of the hotel, creating more questions for Dracula than answers.
Hotel Transylvania 2
opens in theaters already showing other great late summer 2015 films including
Everest
,
Black Mass
,
Maze Runner: The Scorch Trials
, and
The Visit
.
We've Been Talking About Moving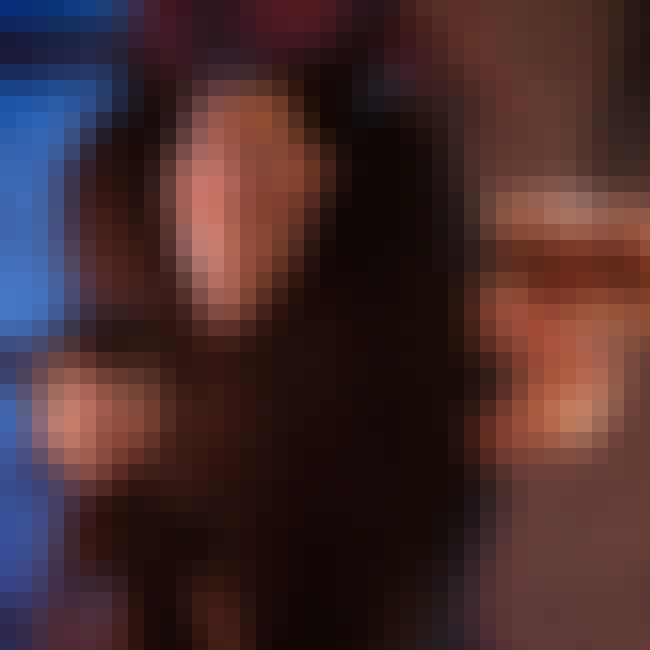 Mavis: We've been talking about moving, somewhere safer for Dennis.
Count Dracula: But then I'll be all alone.
Mavis: Dad, don't give me the pouty bat face.
Knowing that Hotel Transylvania might not be the safest place to raise a child, Mavis considers moving. This is very bad news to Count Dracula, however, who would miss his child and grandchild if they moved.

Should this be higher or lower?
Happiest Vampire in the World
Count Dracula: Ever since Johnny and Mavis had their little monster, I've been the happiest vampire in the world.
Count Dracula gives an update on Hotel Transylvania, and at the same time, a brief overview of the film. His daughter, Mavis, has birthed Dracula's grandson, Dennis, which has made Dracula very happy.
Should this be higher or lower?
We Gotta Teach This Kid How to Be a Monster
Mavis: Thanks for taking care of Dennis while we're on vacation. And you remember how to video chat?
Count Dracula: Yes, yes, with the phone and the buttons and the agony... Okay, we gotta go teach this kid how to be a monster... If we get his fangs to come out, Mavis can't leave.
As Mavis and Johnny leave on vacation, they leave son Dennis with Count Dracula. While Mavis is thankful for Dracula's offer to babysit, Dracula actually wants the time to bring out the inner vampire in Dennis.
Should this be higher or lower?
Murray: Why are we doing this?
Count Dracula: We've got some work to do.
Frank: We shouldn't be up here, Drac.
Count Dracula: Who's ready to fly?
Dennis: Me! Me! Like a superhero!
Count Dracula: Better, like a vampire!
Frank: I don't know about this. He's half human. Maybe the kid isn't supposed to fly.
Count Dracula: Quiet, this is how they learn. You throw them and they figure it out. It's how I was taught.
Dennis: I want to fly now!
Count Dracula: That a bat! You know grandpa's right here if you need it.
Griffin: Ugh, I can't watch this!
Murray: Please don't!
Count Dracula: Here we go!
...
Frank: He's still not flying.
Count Dracula: He will.
Wayne: Still not
Count Dracula: It will happen.
Frank: This is a tall tower.
Count Dracula: That's why it's good.
Murray: You should get him!
Frank: Drac!
Count Dracula: I did that my first time.
Murray: He's getting too close to the ground.
Count Dracula: You know what? He's not going to fly.
...
Dennis: Again! Again!
Count Dracula uses a technique used on him when he was young to teach his grandson Dennis to fly like a vampire. As Dennis falls from an extremely tall tower, Dracula finally admits that Dennis might not be flying anytime soon.
Should this be higher or lower?