Politics
The 50 Hottest Founding Fathers

31.2k votes
2.7k voters
66k views
50 items
List Rules Vote up the US Founding Fathers who are most attractive based on physical appearance only - not whether or not they became President or if you have ever even heard of them.
Hey, ladies and gentlemen. Are you poking around the Internet looking for some foxy new faces to ogle? Well, here is a list of the Founding Fathers of the United States of America, ranked by hotness. Unlike many of the US Presidents, every single guy on this list was dead by the time photography rolled around. Do you know what that means? You guessed it: Every image on this list is based on an oil painting. Which Founding Father looked most physically attractive when immortalized on canvas (or, eventually, some form of currency)?
This isn't a list of all U.S. founding fathers - just the sexy ones. What even is a Founding Father, anyway? Well, the hot dudes on this list signed either one or two or all of these documents: the Declaration of Independence (1776 duh), the Articles of Confederation (1777), and/or the freaking Constitution (1787). There are 50 of those fellows pictured below. If you ask an official American historian's opinion, he might say that there are seven main Founding Fathers. They are John Adams, Benjamin Franklin, Alexander Hamilton, John Jay, Thomas Jefferson, James Madison, and George Washington. Don't worry; they are all listed here, too, and you vote on one of them as Hot or Not as you please. But if you are like, "Well, I don't see Nathaniel Scudder on this list," I hate to tell you, but he was not even close to one of the Top 50. But the rest of your ATFFFs (All-Time Favorite Founding Fathers) are here, including caddish Thomas Heyward, ladies' man Francis Lightfoot Lee, and heartbreaker Elbridge Gerry.
What do you think the American Founding Fathers were like IRL? A lot were lawyers, some were speculators (what), and many owned and managed slaves (yikes!). But the real question is whether they were too busy being revolutionaries and sticking it to King George to really give their wives the time of day. (Only four of the delegates to the 1787 Constitutional Convention remained lifelong bachelors, btw). After all, what good is a strong jawline and shapely calves built for breeches if you are never even at home? What are we even talking about anymore? Enjoy this gallery of hot guys from the 1770s and 1780s, and vote up the ones who give you the tingles.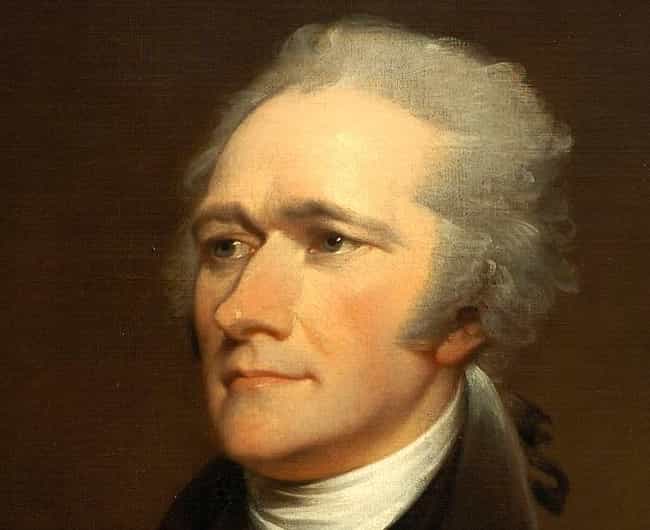 Alexander Hamilton was a founding father of the United States, chief staff aide to General George Washington, one of the most influential interpreters and promoters of the U.S. Constitution, the founder of the nation's financial system, and the founder of the Federalist Party, the world's first voter-based political party. As Secretary of the Treasury, Hamilton was the primary author of the economic policies of the George Washington administration. Hamilton took the lead in the funding of the states' debts by the Federal government, the establishment of a national bank, a system of tariffs, and friendly trade relations with Britain. He led the Federalist Party, created largely in support of ...more on Wikipedia
Age: Dec. at 47 (1757-1804)
Birthplace: Charlestown, Saint Kitts and Nevis
Profession: Politician, Author, Economist, Financier, Lawyer
Height: 5'6"

Hot or not?
see more on Alexander Hamilton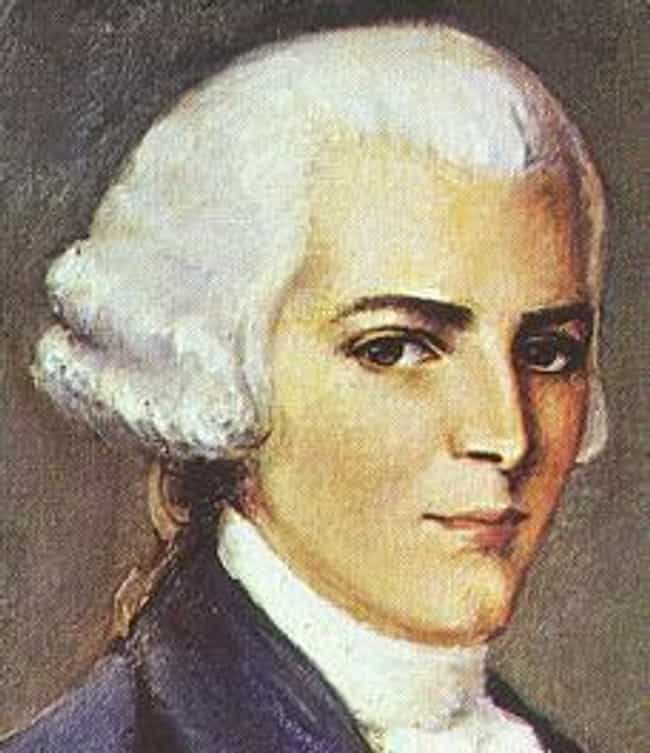 Benjamin Harrison V, from Charles City County, Virginia, was an American planter and merchant, a revolutionary leader and a Founding Father of the United States. He received his higher education at the College of William and Mary. Harrison was a representative to the Virginia House of Burgesses for Surry County, Virginia, and Charles City County. He was a Virginia delegate to the Continental Congress from 1774 to 1777 and, during the Second Continental Congress, was a signer of the Declaration of Independence. Harrison later served as Virginia's fifth governor. His direct descendents include two U.S. Presidents, his son William Henry Harrison and great-grandson Benjamin Harrison. ...more on Wikipedia
Age: Dec. at 65 (1726-1791)
Birthplace: Virginia, United States of America

Hot or not?
see more on Benjamin Harrison V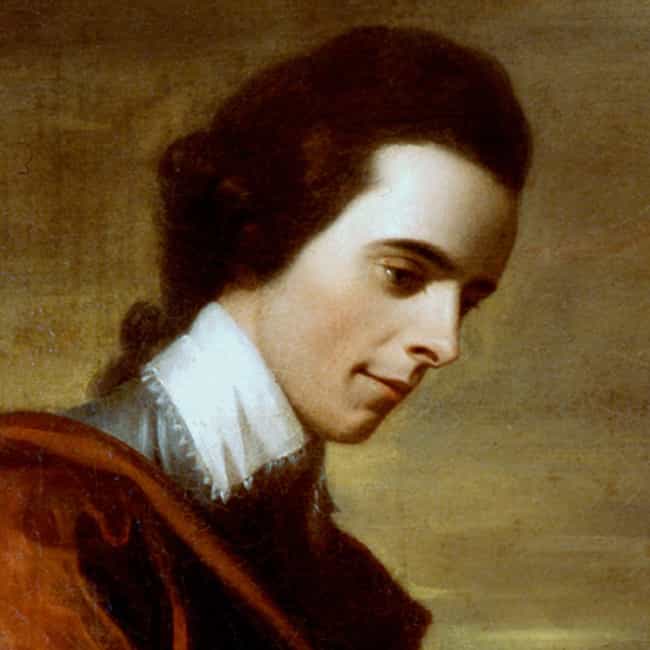 Arthur Middleton, of Charleston, South Carolina, was a signer of the United States Declaration of Independence. His parents were Henry Middleton and Mary Baker Williams, both of English descent. He was educated in Britain, at Harrow School, Westminster School, and Trinity Hall, Cambridge. He studied law at the Middle Temple and traveled extensively in Europe where his taste in literature, music, and art was developed and refined. In 1764, Arthur and his bride Mary Izard settled at Middleton Place. Keenly interested in Carolina politics, Arthur Middleton was a more radical thinker than his father, Henry Middleton. He was a leader of the American Party in Carolina and one of the boldest ...more on Wikipedia
Age: Dec. at 45 (1742-1787)
Birthplace: Charleston, South Carolina, United States of America

Hot or not?
see more on Arthur Middleton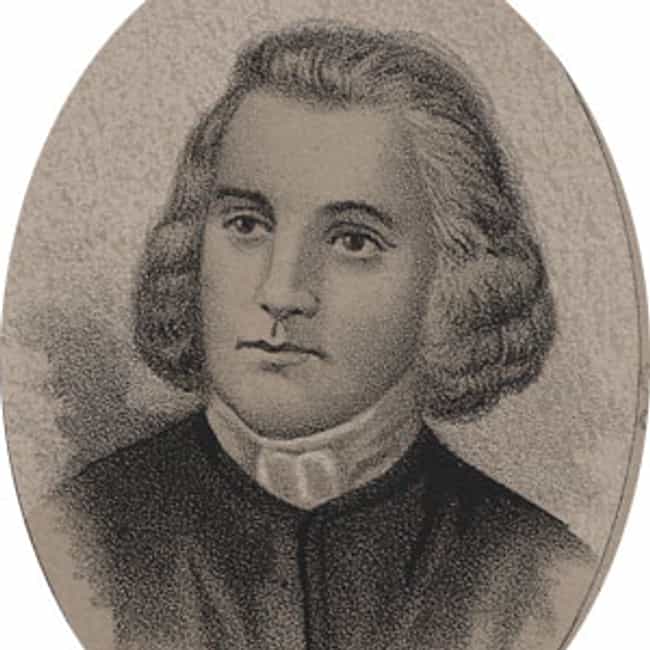 George Ross was a signer of the United States Declaration of Independence as a representative of Pennsylvania. He was born in New Castle, Delaware, and educated at home. He studied law at his brother John's law office, the common practice in those days, and was admitted to the bar in Philadelphia. Initially a Tory, he served as Crown Prosecutor for 12 years and was elected to the provincial legislature in 1768. There his sympathies began to change and he became a strong supporter of the colonial assemblies in their disputes with Parliament. He was a member of the Committee of Safety and was elected to the Continental Congress. He was a colonel in the Pennsylvania militia, and vice-president ...more on Wikipedia
Age: Dec. at 49 (1730-1779)
Birthplace: New Castle, Delaware, United States of America

Hot or not?
see more on George Ross