Actors
The Hottest Girls on Glee

25.4k votes
5.1k voters
437.9k views
21 items
The hottest 'Glee' girls include those women that positively radiate sexiness in the halls of William McKinley High School. Some are students, many of them are glee club members and cheerleaders, and others are faculty members who struggle to keep the sexy kids in line. Who is the undisputed hottest 'Glee' cast member? That's up to you to decide, with your votes! Be sure to vote up the women you believe are the sexiest, and vote down those who don't rock your socks off.
Many of the young, beautiful actresses on 'Glee' are playing teenagers -- but most of them are just a bit older, so feel free to gawk at their hotness guilt-free. Several of the women on 'Glee' have seen their showbiz careers skyrocket as a result. Among them: Dianna Agron, who appeared in 2011's 'I Am Number Four,' and Lea Michele, who also made the jump from the small to the big screen with 'New Year's Eve.'
Several smoking hot women have also guest-starred on 'Glee,' including the ever-stunning Gwyneth Paltrow, who has appeared on three memorable episodes as the free-spirited substitute teacher Holly Holliday. Kristin Chenoweth's turn as former McKinley High glee club member April Rhodes was hilarious and sexy. People are always on the lookout for pics of the Glee girls naked, but these are some of the hottest photos that you can find.
Yes, the ladies of 'Glee' are all wonderfully talented actresses -- but they're also some of the sexiest, hottest women on television today. This list includes women who are regular cast members and those with recurring roles and guest roles too. Enjoy, Gleeks!
Glee nude pics remain popular to this day, but the hot pics we have here are the next best thing! Don't stop believin', Gleeks!
Be sure to check out Ranker's other lists like Glee Covers that are Better than the Original, Sexy Lea Michele Pics and Hottest Dianna Agron Pictures.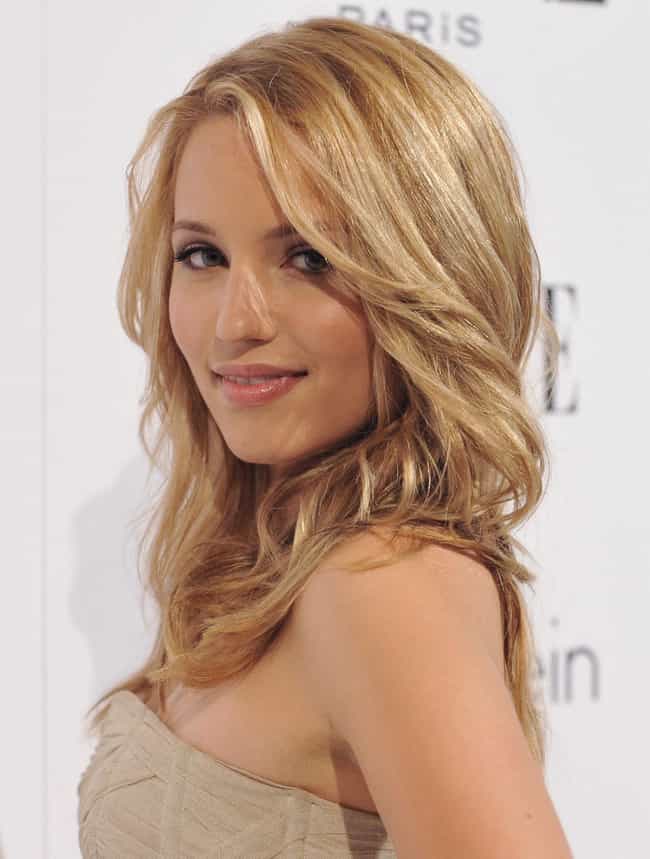 CHARACTER: Quinn Fabray is the hottest cheerleader and teen mom ever. She's also a member of the William McKinley High School glee club, the New Directions. After becoming pregnant by Puck in season one, Quinn had her baby, Beth, and gave her up for adoption to Shelby Corcoran (Idina Menzel). This is Quinn's senior year, and she's got big dreams: She's been accepted to Yale University.
BACKGROUND: Dianna Agron is enjoying a film career in addition to her work on 'Glee.' In 2011, she starred in the sci-fi adaptation of 'I Am Number Four.' Before 'Glee,' Dianna also had roles on 'Heroes' (as Debbie Marshall) in 2007 and on 'Veronica Mars' (as Jenny Budosh) in 2006 and 2007.
Dianna Elise Agron is an American actress, singer, dancer and director. Other ventures include directing a music video, and producing, writing and directing an unreleased short film A Fuchsia Elephant. Agron made her television debut appearing as Jessica Grant in CSI: NY in 2006. From 2006 to 2007, Agron had recurring roles in Veronica Mars as Jenny Budosh, and Heroes as Debbie Marshall. She is also the creator and co-editor of the music, art and photography website You, Me and Charlie. In 2009, Agron was cast in her most notable TV role to date as Quinn Fabray on the Fox musical comedy-drama series, Glee. In 2011, Agron co-starred in the films The Hunters and I Am Number Four. Later that ...more on Wikipedia
Age: 32
Date Born: 1986
Birthplace: Savannah, Georgia, United States of America
Nationality: United States of America
Characters: Jessica Gunn, Jenny Budosh, Drunk Girl, Debbie, Gia Mellon, + more

Agree or disagree?
see more on Dianna Agron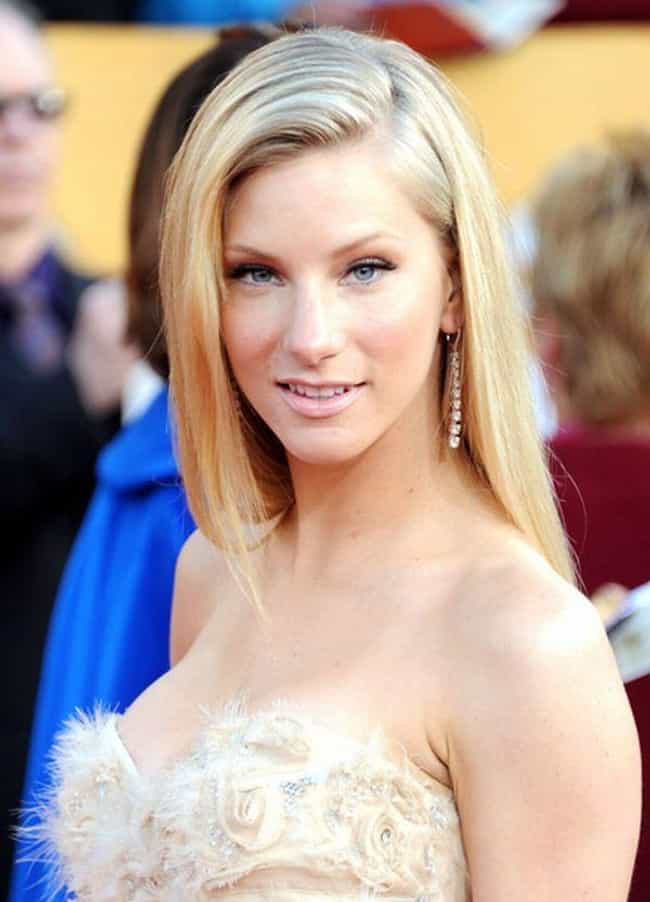 CHARACTER: Brittany S. Pierce is a cheerleader at McKinley High who joined the glee club with her good friends (and fellow Cheerios) Quinn Fabray and Santana Lopez. Brittany isn't always the brightest (she has trouble, sometimes, telling her right from her left anything and she can't always remember her middle name), but she can definitely dance. Her turn performing Britney Spears' "I'm a Slave 4 U" was unforgettably hot. Brittany has an on-off again relationship with her best friend, Santana Lopez.
BACKGROUND: Heather Morris' first appearance on television was on season 2 of 'So You Think You Can Dance.' She barely missed making the top 20. Heather eventually landed her big break, working as a backup dancer for Beyonce. She joined 'Glee' in 2009, and the rest is history.
Heather Elizabeth Morris is an American actress, dancer, singer and model, known for her role as the cheerleader Brittany S. Pierce in the musical comedy series Glee. ...more on Wikipedia
Age: 32
Date Born: 1987
Birthplace: Thousand Oaks, California, United States of America
Nationality: United States of America
Characters: Brittany

Agree or disagree?
see more on Heather Elizabeth Morris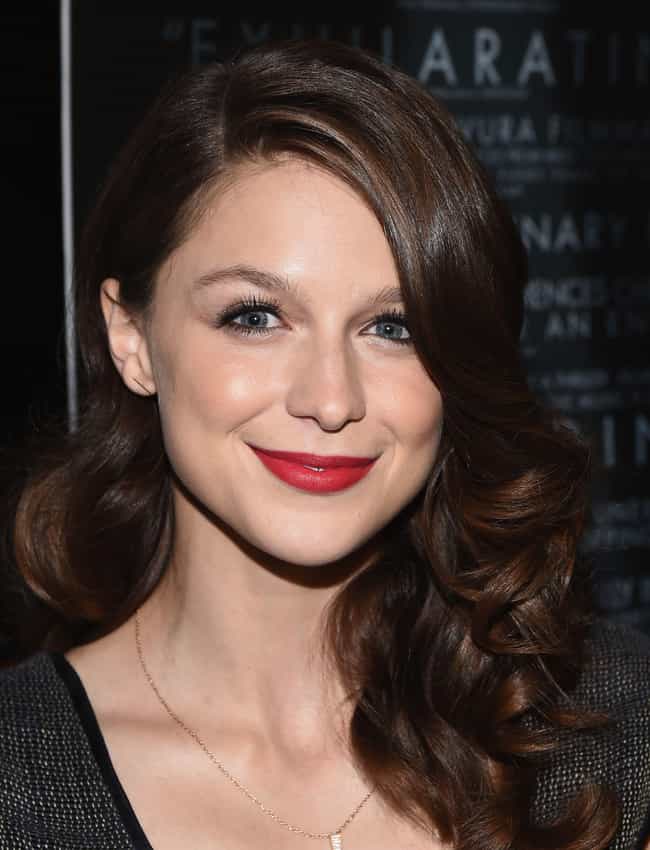 Melissa Marie Benoist is an American actress, singer and dancer. Benoist rose to prominence for her portrayal of Marley Rose on the Fox musical comedy-drama television series Glee. She made her Broadway debut in 2018 as Carole King in Beautiful: The Carole King Musical. ...more on Wikipedia
Age: 30
Date Born: 1988
Birthplace: Littleton, Colorado, United States of America
Nationality: United States of America
Characters: Laurel

Agree or disagree?
see more on Melissa Benoist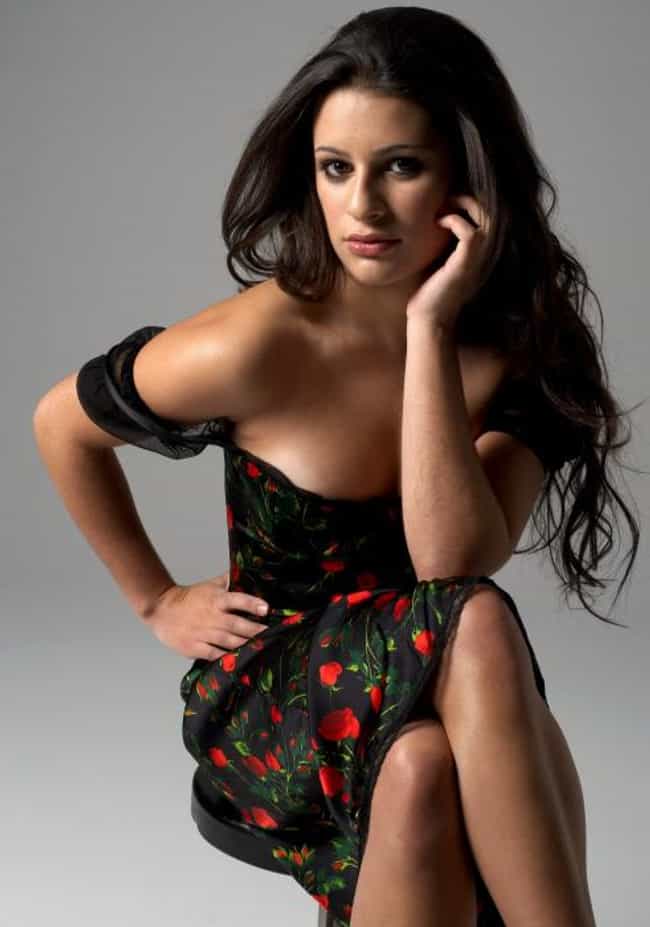 CHARACTER: Rachel Berry is a driven, focused, talented singer who dreams of a life on Broadway. In the meantime, Rachel is happy as a standout member of the glee club. She's often front and center during New Directions performances. Rachel loves performing, and she loves her boyfriend, Finn Hudson.
BACKGROUND: Lea Michele is a Broadway veteran, having appeared as a child in productions of Les Misérables and Ragtime. In 2006, Lea starred in the Broadway musical Spring Awakening. Eventually, Lea landed her first major TV role, playing Rachel Berry on 'Glee.' Since then, she's also appeared on the big screen, in 2011's 'New Year's Eve.'
Lea Michele Sarfati, known professionally as Lea Michele, is an American singer, songwriter, actress, dancer, and author, best known for her performance as Rachel Berry on the Fox television series Glee. Michele's portrayal of Rachel has received much critical praise, earning her two Golden Globe Award nominations for Best Actress in a Television Series – Musical or Comedy in 2010 and 2011, and a Primetime Emmy Award nomination for Outstanding Lead Actress in a Comedy Series in 2010. She has also received a Satellite Award, a Screen Actors Guild Award and three consecutive People's Choice Awards for her performance. Michele began working professionally as a child actress on Broadway in ...more on Wikipedia
Age: 32
Date Born: 1986
Birthplace: New York City, New York, United States of America
Nationality: United States of America
Characters: Sammi

Agree or disagree?
see more on Lea Michele