fires

The Actual Hottest Male Characters

231 votes
92 voters
2.5k views
9 items
Follow
List Rules Only flaming hot live action male human characters from film or TV - no anime, cartoons, comic book-exclusive hotties, or dragons, please
Can't get enough hot guys? Well, get out your fire extinguisher, because this is a list of male characters who are literally flaming hot. Who are the true, actual hottest guys of film and TV? They are the ones with fire shooting out of their skulls, eye sockets, extremities, and etc. They are so incredibly hot that you can't even touch them, lest you be burned by their hot hot heat. How hot are we talking here? At least like 1,000°F for a low blaze, and those dazzling whitish flames are more like 2,500°F. Caliente! For the record, you can get a 3rd degree skin burn from contact with water that is just 140°F.
So who is the literal hottest male character of all time? Characters like Johnny Blaze (aka Ghost Rider) and Johnny Storm (aka Human Torch) are virtually composed of fire. How do they do it? How do they reign in such temperatures without destroying their corporeal bodies and bones? Only scientists really know. On the other end of the scalding hot spectrum are characters like Anakin Skywalker, who was not quite impervious to the damaging heat of lava, but persevered through the flames anyway - without legs or a face - to transform into one of the greatest villains of all time! How hot is that? And Peeta Mellark had a little suit with flames on it.
Don't worry - voting on this list won't scald your fingertips. Instead, it will help do the lord's work of ranking the en fuego male fictional characters who are hottest to the touch. Even if they are probably dead! That is OK, as long as they were hot as heck when they went out. Vote up the film and TV guys you think are the most smoldering.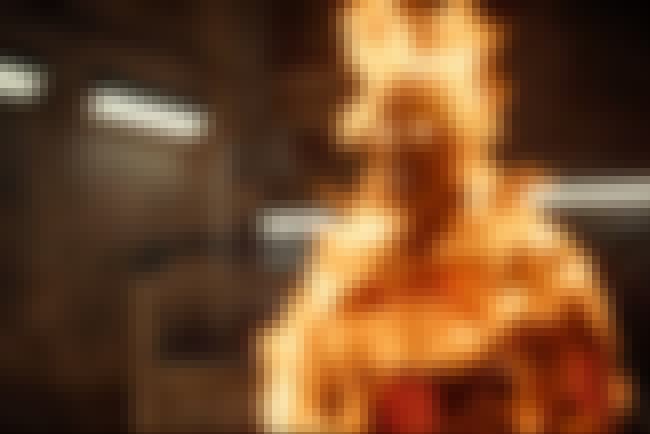 Appears In: Fantastic Four
Also Ranked
#31 on The Best Comic Book Superheroes of All Time
#19 on The Best Teenage Superheroes
#22 on The Best Comic Book Characters Created by Stan Lee

Agree or disagree?
see more on Human Torch
Appears In: The Hunger Games series
Also Ranked
#3 on The Best Hunger Games Characters

Agree or disagree?
see more on Peeta Mellark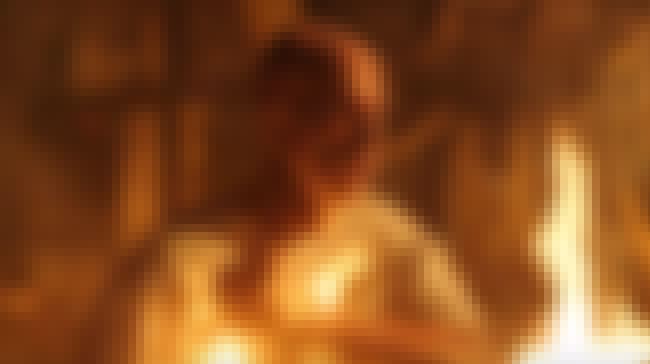 Appears In: Deadpool, X-Men Origins: Wolverine, Hulk Vs, Marvel Universe
Also Ranked
#11 on The Best Comic Book Superheroes of All Time
#7 on The Top Marvel Comics Superheroes
#3 on The Most Likable Movie Antiheroes
#67 on The Greatest Cartoon Characters in TV History

Agree or disagree?
see more on Deadpool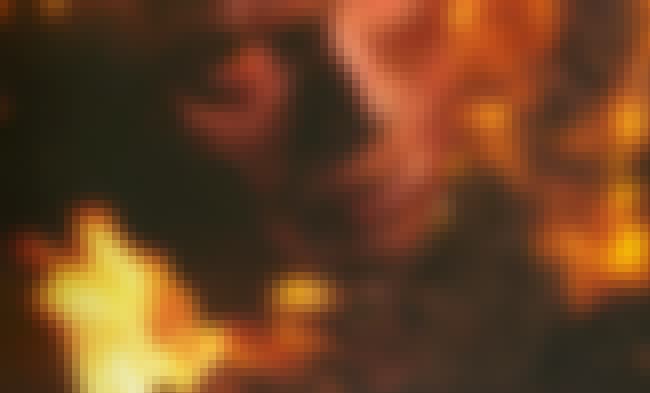 Appears In: Star Wars Episode III: Revenge of the Sith
Also Ranked
#7 on The Best Movie Characters of All Time
#9 on The Best Video Game Villains of All Time
#1 on Vader to Binks: Best to Worst Star Wars Characters
#2 on The Greatest Movie Villains of All Time

Agree or disagree?
see more on Darth Vader