VOTE
The Hottest Royal Men

Updated June 14, 2019
239.2k votes
25.5k voters
1.6M views
21 items
The hottest royal men include a slew of young, handsome princes, a king or two and a host of bad boys and playboys. Looking for a new boyfriend? Several of the hot royal dudes listed here are unmarried– single and ready to mingle. Vote for the guys you think are truly the best looking royal men and vote down any duds, too.
Nothing says wealth and power like a hot royal, and for those who have aspirations of becoming a princess someday, it's not completely out of reach– you just need to figure out how to get introduced to these single princes. These blue-blooded guys are often in the headlines, either because they're stunningly hot (Andrea Casiraghi of Monaco is smoking) or because they're up to mischief (Prince Harry, naked in Las Vegas comes to mind). Most on this list are eligible, but sadly, Kate Middleton snatched up one of the hottest: Prince William, the Duke of Cambridge.
Some of the names on this list are instantly recognizable, but others aren't. They should be. If you've got a thing for hot royal men, you should absolutely know about Prince Amedeo of Belgium and Prince Felix of Luxemboug (and yes, it's perfectly okay to look up Luxembourg, because you'll need to know all about it if you want to go after His Royal Hotness). Beware: Many of these royals are notorious playboys, so you'll need a little help from your fairy godmother to help you snag them.
The hottest royal men listed here have several things in common, actually: All are highly educated and extremely successful. The potential here is virtually endless. Oh, and they're rich. Very, very rich. More than one royal listed here is a billionaire (Prince Albert von Thurn und Taxis of Germany and Prince Azim of Brunei are both ridiculously wealthy), and several make this list of the richest royals in the world.
It's time to dust off your glass slippers and daydream a little bit about what could be. Oh, and don't forget to vote for your favorites.
Prince Carl Philip, Duke of Värmland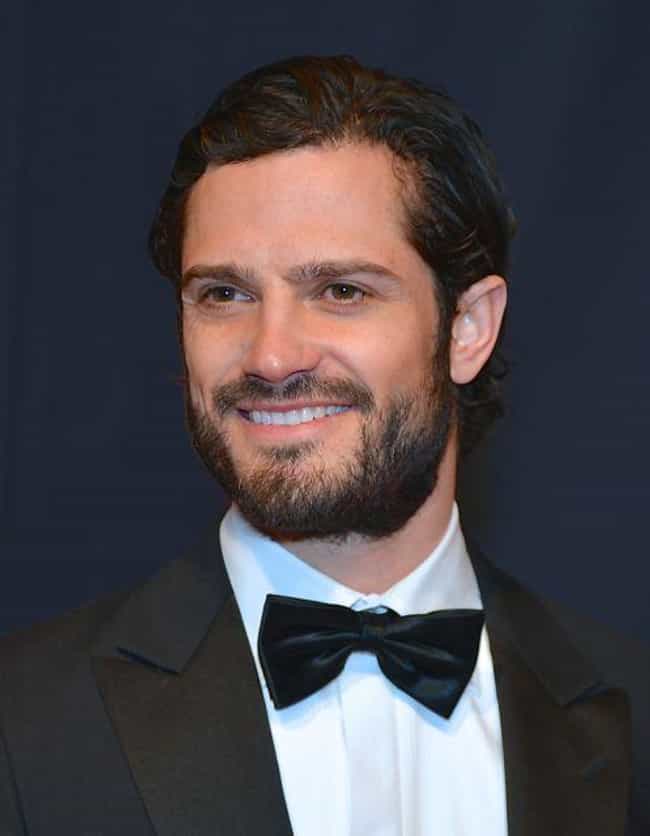 Prince Carl Philip of Sweden, Duke of Värmland (Swedish pronunciation: [ˈkɑːɭ ˈfiːlɪp]; Carl Philip Edmund Bertil; born 13 May 1979) is the only son and the second of three children of King Carl XVI Gustaf and Queen Silvia. As of 2016, Prince Carl Philip is fourth in the line of succession, after his older sister, Crown Princess Victoria, his niece and goddaughter Princess Estelle, and his nephew Prince Oscar. He lives with his wife, Princess Sofia, and two sons, Prince Alexander and Prince Gabriel, in Villa Solbacken in central Stockholm. ...more on Wikipedia
Age: 39
Birthplace: Stockholm, Sweden
Height: 5'10"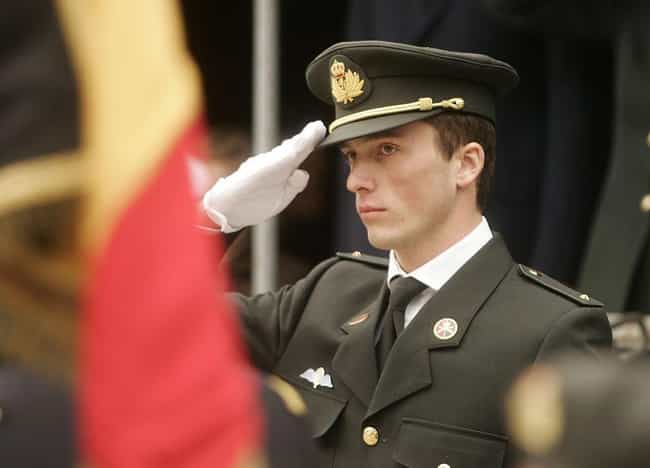 Prince Amedeo of Belgium, Archduke of Austria-Este (Amedeo Marie Joseph Carl Pierre Philippe Paola Marcus d'Aviano; born 21 February 1986) is a grandson of King Albert II of Belgium, and thus a member of the Belgian Royal Family. He is also heir to the headship of the House of Austria-Este, a cadet branch of the House of Habsburg-Lorraine, and is sixth in line to the throne of Belgium. ...more on Wikipedia
Age: 32
Birthplace: Cliniques Universitaires Saint-Luc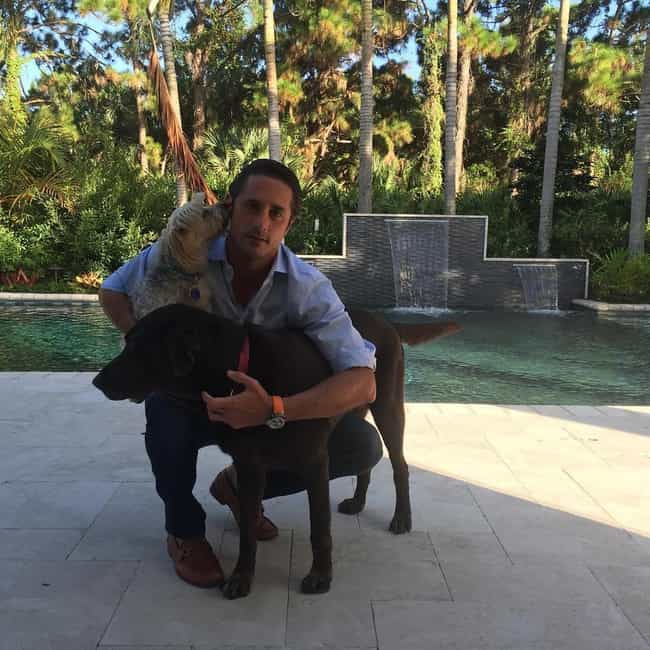 Lorenzo Borghese (Italian: Don Lorenzo dei Principi Borghes; born June 9, 1972) is an Italian-American businessman, television personality, and member of the Borghese family. Besides being a cosmetics entrepreneur and animal advocate, Borghese was a bachelor on the ninth season of ABC's The Bachelor. He is the son of Prince Francesco Marco Luigi Costanzo Borghese (born 1938) and his American wife, Amanda Leigh, daughter of Douglas Leigh. Borghese's paternal grandmother was Princess Marcella Borghese, who founded the Borghese cosmetics line in 1958. ...more on Wikipedia
Age: 46
Birthplace: Milan, Italy
Profession: Businessperson, Entrepreneur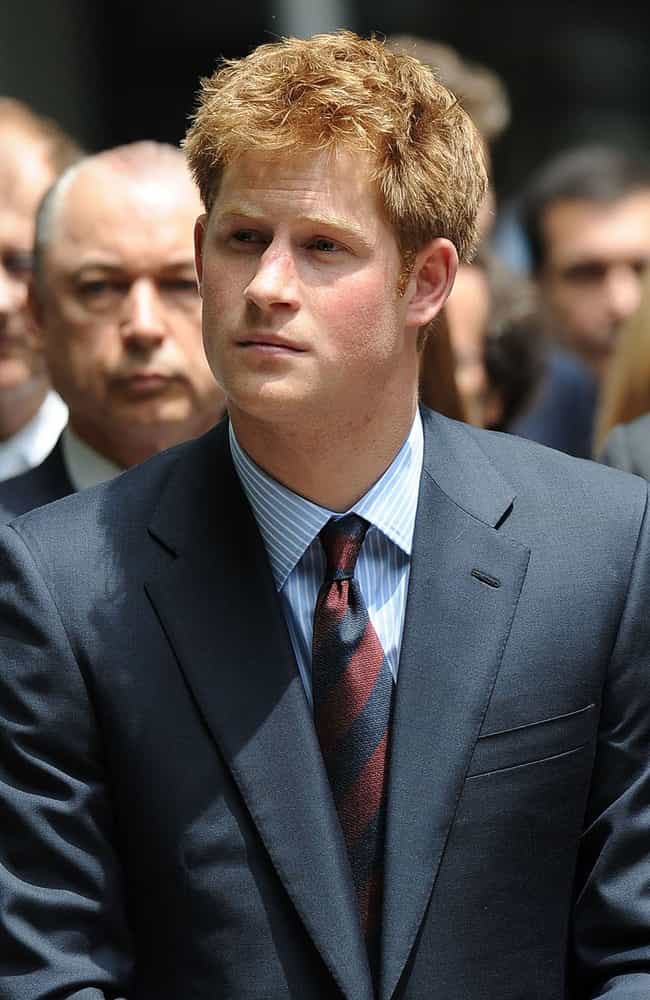 Prince Harry, Duke of Sussex, (born Henry Charles Albert David; 15 September 1984) is a member of the British royal family. He is the younger son of Charles, Prince of Wales, and Diana, Princess of Wales, and is sixth in the line of succession to the British throne. Harry was educated at Wetherby Preparatory School, Ludgrove School and Eton College. He spent parts of his gap year in Australia and Lesotho. He then underwent officer training at the Royal Military Academy Sandhurst. He was commissioned as a cornet (i.e. second lieutenant) into the Blues and Royals, serving temporarily with his brother, Prince William, and completed his training as a troop leader. In 2007–08, he served for over ...more on Wikipedia
Age: 34
Birthplace: St Mary's Hospital, London, London, United Kingdom
Profession: Soldier
Height: 6'2"