Total Nerd The Sexiest Scenes in Comic Book Movies

2.8k votes
434 voters
25.4k views
36 items
Superhero movies are ripe for sexy scenes. They cast the best looking people in the world and squeeze them into tight-fitting and revealing costumes. It's a formula that practically prints money. However, the movies focus on action, are mostly rated PG-13, and thanks to their bloated budgets, have to appeal to wide audiences who may still suffer from an inexplicable aversion to the filming of female nipples.
Despite these conflicting objectives, filmmakers have managed to offer up plenty of sizzle and you'll find the best of it in this list of the sexiest scenes in superhero movies. There aren't too many overtly sexy comic book movies, but there are plenty of sexy scenes in comic book movies, so we're rounded them up here.
Vote up the hottest scenes from comic book and superhero movies below. Just remember, there's nothing kinky about grown adults slapping each other around in spandex costumes.
Jon Favreau directed a film that required Scarlett Johansson to grapple him and strip in the back of the car he was driving because he is a genius. THE genius.
Agree or disagree?
January Jones is stuck to a bed, but uses her diamond form to foil James McAvoy's Xavier. Nobody likes diamond form.
Agree or disagree?
Someone on this crew had the assignment of tying the most flattering knots for Scarlett Johansson's cleavage. They did a great job.
Also Ranked
#26 on The Most Rewatchable Movies
#54 on The Best Movies for Tweens
#44 on The Greatest Epic Movies Ever Made
#2 on The Greatest Comic Book Movies of All Time
More The Avengers
Details Infinity War Fans Didn't Catch… Until They Watched It In 4K
Here's Why It's Time To Stop Making Fun Of Hawkeye
Agree or disagree?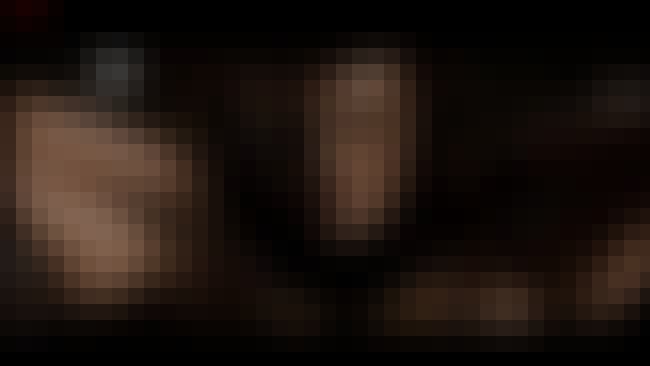 The top halves of Carl Gugino's bambinos get bared and jostled before a truly icky attempted rape scene. The YouTube video isn't shareable, but luckily for you perverts, there are URLs:
https://www.youtube.com/watch?v=2UsTvDrsY9w

Agree or disagree?