Harry Houdini, the world's greatest escape artist, may have been known for his unbelievable escapes from cages and underwater tanks, but these aren't his only claim to fame. The illusionist, a skilled and perceptive individual, was hellbent on exposing the fraudulent mediums and psychics that gained popularity during the surge of spiritualism in the 1920s. Houdini did whatever it took to prove that people were being conned by these alleged mediums, going as far as to tarnish his friendship with acclaimed author and spiritualist enthusiast Sir Arthur Conan Doyle. Houdini outed Margery Crandon, Nino Pecoraro, and hundreds of other self-proclaimed psychics who were simply great sleight-of-hand performers.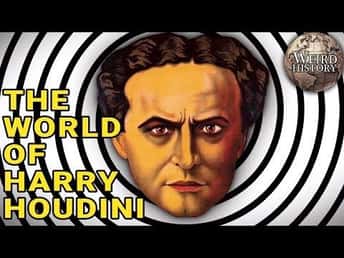 Photo: Unknown / Wikimedia Commons / Public Domain

Houdini's Fascination With Spiritualism Allegedly Stemmed From His Genuine Desire To Contact His Deceased Mother

Houdini was skeptical of the growing spiritualist movement, but tragedy allegedly made him take a second look at the validity of seances and mediums. On July 17, 1913, Houdini's mother, Cecilia Steiner Weiss, passed after suffering a stroke. Houdini was close to his mother and was even quoted as writing, "If God in his greatness ever sent an angel on earth in human form, it was my mother." Houdini struggled for months after his mother's passing, writing to his brother Theo:

I can write alright when I keep away from that heart rendering subject so will try and avoid it, if possible. But I have to write to my brother once in a while about HER whom we miss and for HER with whom I feel as if my heart of hearts went with HER.

Many believe his intense heartache is the reason he started dabbling in spiritualism (and eventually started to debunk it out of frustration), but Houdini historians often note the illusionist actually attended his first seance as a child, when he tried to contact his recently deceased half-brother, Herman. Even at an early age, Houdini suspected that seances and mediums were hogwash.