Entertainment
House of Cards Plot Points That Happened IRL

House of Cards

doesn't exist in a make believe world. It definitely taps into the real world of politics and power. Sure, Frank and Claire love to off people who get in their way, but there are some things on

House of Cards

that really happened. The notion that politics is show business has proven to be true time and again, especially if you watch a highlight reel of the 2016 Republican debates. Mom jabs, wife put-downs, slugfests, and alleged assault have been a mainstay in the election climate, so when Frank pushes a reporter in front of a train, one wonders how far off are we from that? Or has it already happened IRL and we just don't know about it?



House of Cards

in real life can be eerie. Peter Russo's many indiscretions and alcoholism reflect many a trainwreck elected to public office. The Underwoods' thirst for power has been hailed as accurate by a congressman. Even former President Bill Clinton says that

House of Cards

events in real life is "99% true." But he and President Obama agree that the thing that rings false about the Netflix series is Frank Underwood's efficiency. No president is getting that much done in one term, much less in one episode.

From "Emailgate" to the KKK,

House of Cards

proves that it's in touch with the warped reality of American politics, as the plot points on this list show.
Gubernatorial Hopeful Peter Russo Tanks His Career with Booze and Escorts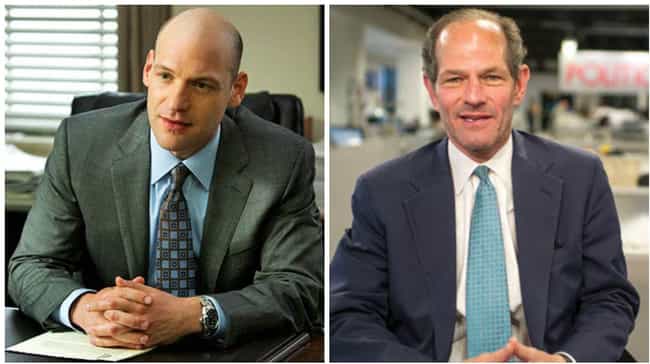 In real life, Governor and former Attorney General of New York Eliot Spitzer is just one example of a politician ruining his career with his penchant for escorts. Things end for Russo in a carbon monoxide-filled car, while Spitzer's political career ended in scandal when it was revealed that he was a regular patron of the Emperors Club VIP, an elite escort service. He was reported to have spent nearly $80,000 for said services. Spitzer resigned and never quite regained his political footing.
The Gaffney Peachoid Exists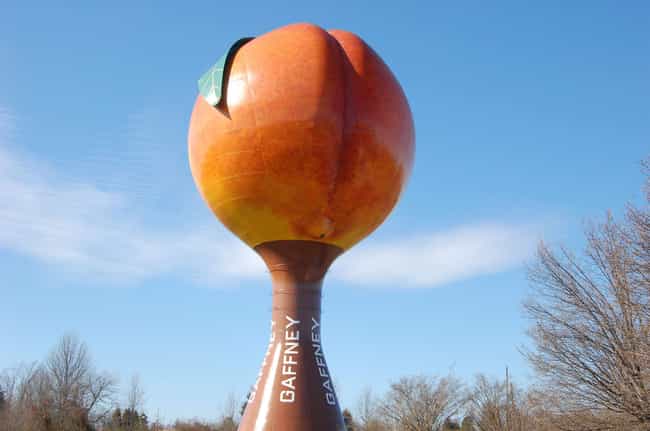 The Peachoid is a real water tower and landmark in Gaffney near the North Carolina border on I-85. The only upheaval it's ever been involved with, besides being the literal butt of jokes, is when a maintenance crew sandblasted off the paint. People went ballistic. But, they were assured, the Peachoid was being repainted and would once again resemble a "baby's butt with a rash." On

House of Cards

, Frank defends the Peachoid from being torn down after a teenage girl dies texting about the water tower's resemblance to a rear end.
Frank Underwood Messed with the Teachers Union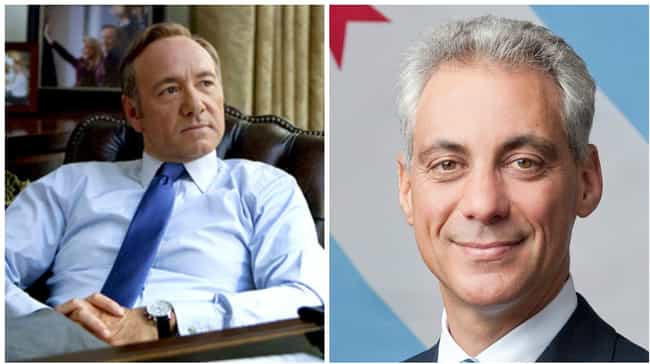 And you don't want to do that if you're a politician. Chicago Mayor Rahm Emanuel and Cook County State's Attorney Anita Alvarez stepped in it over budget cuts and the handling of the police shooting of a 17-year-old student. Teachers threatened to go on strike for the first time in 25 years in 2016 and Emanuel's approval rating hit an all-time low. Frank simply sweet-talked his way out of his trouble.
Frank Attended Lauded Military College The Sentinel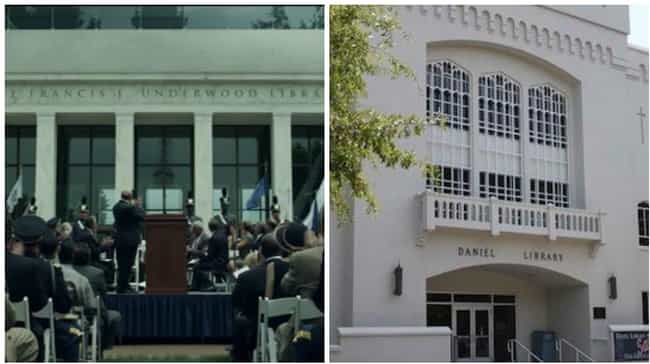 The Sentinel is most definitely a reference to the real life Citadel, also located in South Carolina. The Citadel is famous for churning out politicians including dozens of governors, representatives, a speaker of the House (Thomas H. Pope), and Chief Justice A. Lee Chandler.