Graveyard Shift
The Creepiest And Most Bizarre Works Of Art On Display At The House on the Rock

Updated October 3, 2017
387 votes
100 voters
2.3k views
20 items
List Rules Vote up the weirdest things to encounter.
Calling the House on the Rock a museum doesn't feel quite right. The structure, which is located in Spring Green, WI, is more of a meditation on how weird things hidden in houses can become even stranger tourist attractions. Although many of the creepy items and artwork on display at House on the Rock have no actual historical value, the house is certainly a unique place to stop and spend a day.
The creepy story behind the House on the Rock involves a man named Alex Jordan. He wanted to be an architect, but had no actual training. He designed and funded construction of the house anyway, back in 1945, and then secretly began filling it with the unusual things that he collected. Word got out, and by 1960, the house was officially open for business.
So, what will you see there? The House on the Rock's hidden art includes angels, a giant carousel, and even a music room – though all of that is much stranger than it sounds. The house is so bizarre, in fact, that Neil Gaiman described it as an otherworldly portal in his acclaimed novel American Gods. Whether you consider it roadside kitsch or bizarre art, there's nothing else quite like the House on the Rock.
The World's Biggest Indoor Carousel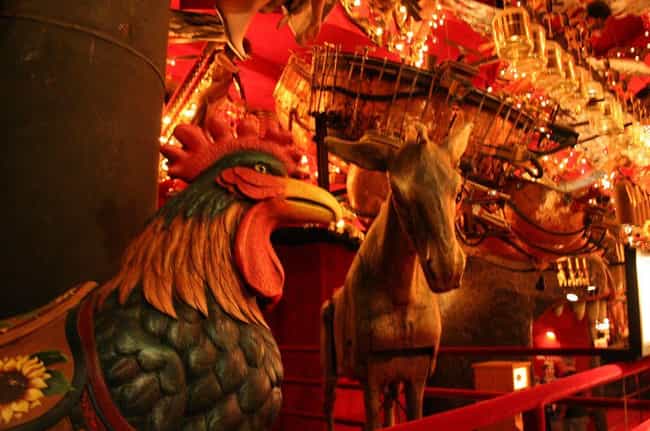 The House on the Rock's Carousel Room is a creepy work of art. The namesake carnival ride – the largest in the world – is filled with over 200 creatures that spin in a circle, illuminated by thousands of lights and over 180 different chandeliers. Hundreds of mannequin angels are suspended overhead.
The carousel is a little bit different from others you've seen. For one thing, it has absolutely no horses on it. For another, you can't ride it – although it does rotate regularly all day long.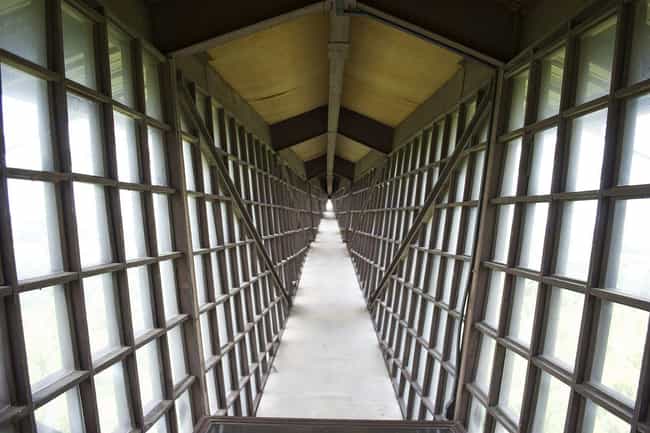 One of the most unique architectural points of the House on the Rock is the Infinity Room. This room was built in the 1985, just a few years before founder Alex Jordan died.
The Infinity Room has glass walls and a concrete floor. It protrudes from the side of the house for 250 feet, stretching out over a small valley, and can be seen for miles around. Step into the room, and you'll feel like you're walking on air.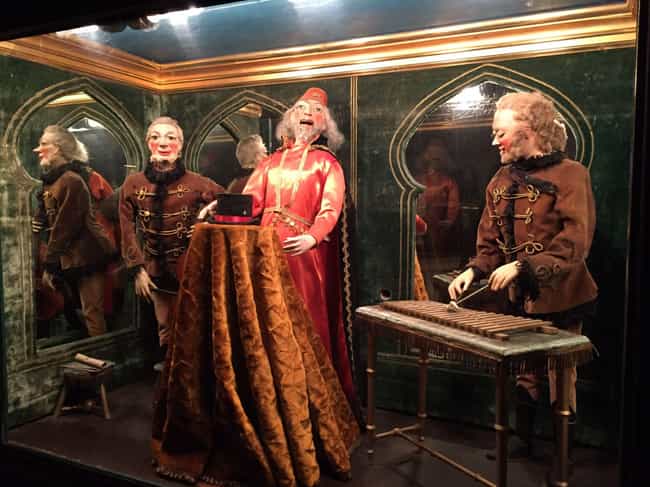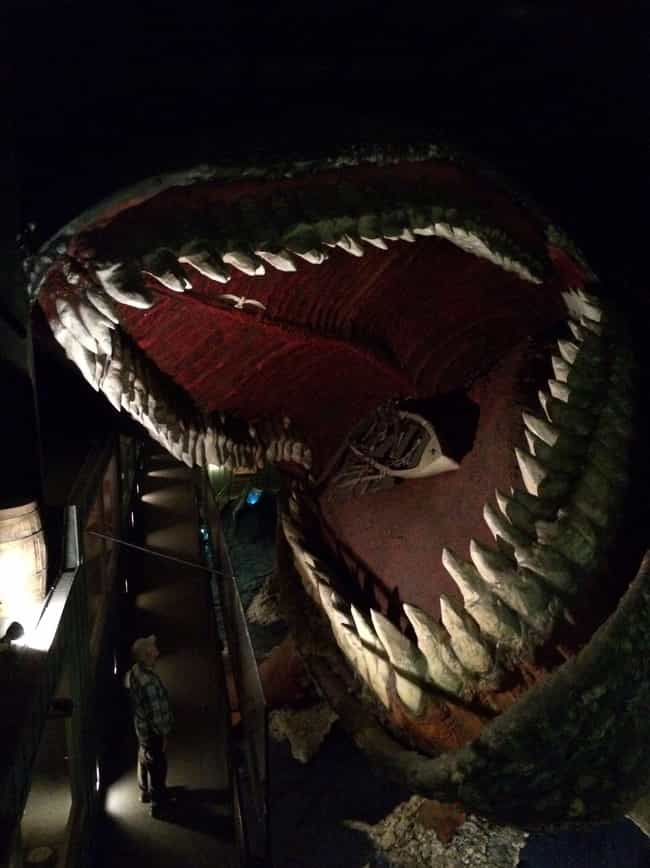 It's hard to miss your entrance to the house's Heritage of the Sea room; it has a massive sculpture of a man-eating whale hanging from the ceiling, complete with a boat in its mouth. There's also a squid, numerous artifacts that are supposedly from the Titanic, and cases filled with things like etched tusks, anchors, and other marine memorabilia. It's an outlandish display of both actual nautical history and fantastical versions of it.