Unspeakable Times
15 Famous Homes Connected to Notorious American Crimes & Murders

Many American criminals had houses involved in famous crimes. It just kind of makes sense, especially since some of the houses were the ones they actually lived in. In other cases, crimes made an otherwise non-distinct house famous. Some of these homes, like OJ Simpson's Brentwood mansion or the Virginia farm where John Wilkes Booth was mortally wounded were deliberately torn down, with new owners hoping to erase the stigma of houses connected to notorious crimes.
But many of the famous crime houses in America are still standing, despite the passage of time and new generations who are more focused on current acts of notoriety. Fifteen of these famous American crime houses deserve special mention, the crimes and criminals associated with them a timeless collection that won't ever be forgotten.
The Amityville Horror House, Amityville, NY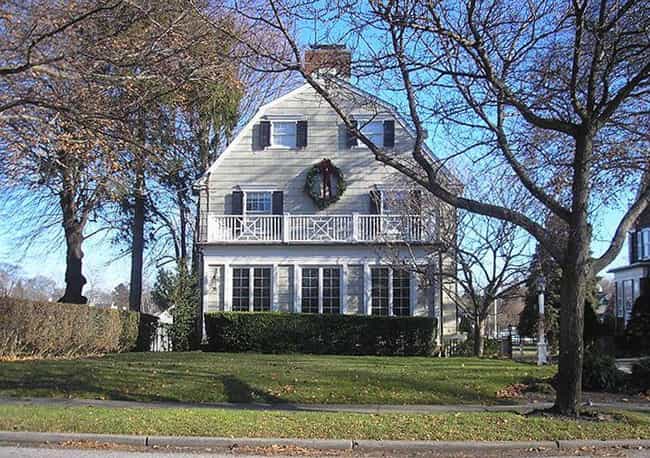 In December of 1975, George and Kathy Lutz purchased a home at 112 Ocean Avenue in Amityville, Long Island, NY. The house had been empty for a year after its previous occupants, six members of the DeFeo family, had been murdered by another family member, twenty-three-year old Ronald DeFeo, Jr. Although the Lutzes were aware of the history of the house, its bargain price of $80,000 dollars outweighed any anxiety. The Lutz family, the parents and three children, moved in on December 18, 1975. Twenty-eight days later, on January 14, 1976, the Lutzes packed up and left.
In 1977, the purported non-fiction book, "The Amityville Horror", by Jay Anson, recounted what had supposedly happened to the Lutz family during these 28 days. Terrifying paranormal events of slamming doors, sounds only audible to certain family members, voices telling their parish priest to "Get out!", inexplicable fly infestation in the depths of winter, moving furniture, and oozing green slime were just some of the experiences mentioned in the book which came from a lengthy taped conversation provided by the Lutzes. The book sold ten million copies, a film was just as successful and the story became part of American culture.
Both Lutzes are now deceased but they and their children have never wavered from their original stories despite numerous claims that the entire incident was ginned up as a moneymaking scheme. The house has been owned by four separate families since the Lutzes left, as of June it is on the market again, although the number was changed to 108 Ocean Avenue to discourage unwanted attention. Ronald Defeo, Jr., 64, is currently in the Sullivan Correctional Facility, Peekskill, NY. All of his numerous appeals were denied.
In November 2016, the house finally sold to a new owner. It was initially listed at $850,000, but there was no word on whether the buyer paid that much.
The Jon Benet Ramsey House, Boulder, CO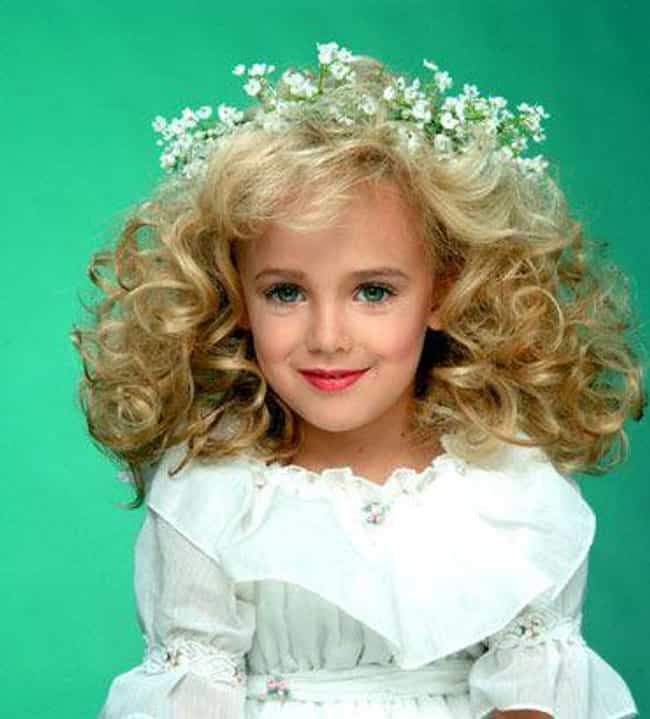 On December 26, 1996, six-year old Jon Benet Ramsey was found dead in a basement room in the Boulder, Colorado home she lived in with her parents and brother. She had suffered a fractured skull and was also apparently strangled. The upper-class location of the murder, the social standing and wealth of the Ramsey family, the strange circumstances of the crime and the child beauty pageant participation orchestrated by Jon Benet's mother, Patsy, set off a media frenzy that ultimately percolated into one of the most high profile criminal cases in American history.
Although a grand jury would recommend indicting both John and Patsy Ramsey for unspecified crimes, the Boulder County DA declined to do so. Eventually, the Ramseys were officially cleared, and other suspects have been investigated over the years, but the case remains an unsolved mystery.
The Ramsey home was a very distinctive structure that became easily recognizable to television viewers. John and Patsy left Boulder within weeks of the murder and moved to Atlanta, where Jon Benet was buried. Patsy Ramsey died of cancer in 2006, John Ramsey has remarried and lives in Las Vegas.
The Ramsey house changed hands several times until being purchased in 2004 by Tim and Carol Miller. Carol Schuller Miller is the daughter of Televangelist Robert Schuller. They have renovated the house extensively, turning the basement into an open "family room". They have also tried to sell the home on numerous occasions, dropping the price considerably, but, as of 2016, the house and its distinctive slanted roof design is still for sale.
Lee Harvey Oswald Rooming House, Dallas , TX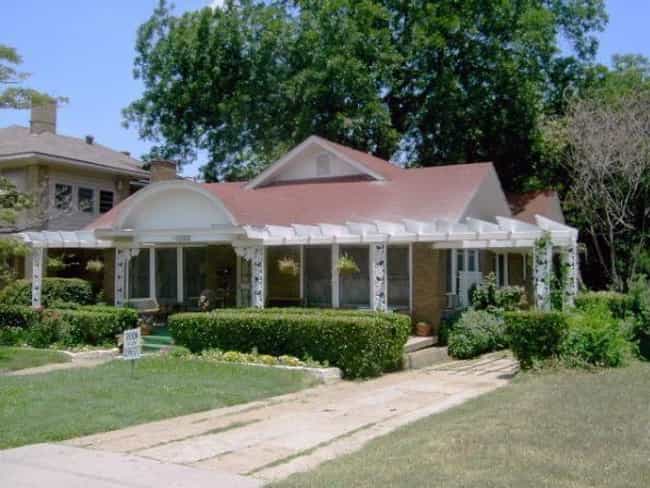 On November 22, 1963, Lee Harvey Oswald, at approximately 12:30 PM, assassinated President John F. Kennedy in Dallas, Texas. Oswald evaded initial police searches of his place of employment, The Texas School Book Depository, and slipped out of the building. He first boarded a bus, but because of a massive traffic jam, got out and hopped into a cab which arrived at his destination, a boarding house at 1026 N. Beckley Avenue, where he was renting a room for eight dollars a week. The housekeeper noticed that Oswald seemed to be in a hurry, arriving at approximately 1 pm and leaving minutes later, zipping up a jacket he had not worn into the house. At approximately 1:15, only .9 miles from the rooming house, Dallas police officer, J. D. Tippit would confront Oswald and pay for it with his life. Police arrested Oswald in a movie theater at 1:40 PM.
Surprisingly, all three structures involved in this incident are open to the public, including Oswald's rooming house which provides tours including a visit to Oswald's room with its original furnishings. Like many similar historic structures, the Hall family that has lived in the home for seventy years attempted to cash in on the house by offering it for sale in 2013 for $500,000. It didn't sell, which isn't surprising considering that the home's appraised value for tax purposes is approximately $65,000.
Ted Bundy Chi Omega Sorority House Rampage, Tallahassee, FL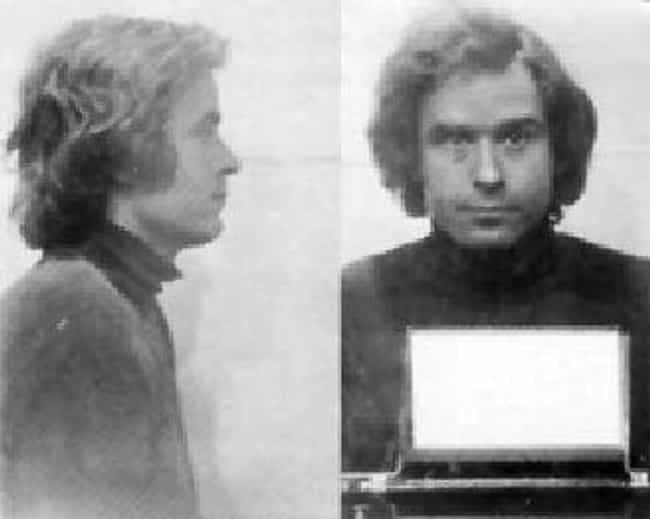 Theodore Robert (Ted) Bundy was an escapee in the midst of a lengthy nationwide serial killing spree when he entered Florida State's Chi Omega sorority house on January 15, 1978. Within fifteen minutes he murdered two women, Lisa Levy and Margaret Bowman, violently attacked two others and slipped out of the building. After seriously assaulting another woman eight blocks away, Bundy returned to his boarding house near the FSU campus. Undetected by local police, Bundy would murder another victim, 12 year old Kimberly Leach, before fleeing Tallahassee in a stolen car. Police caught up to Bundy near the Florida-Alabama state line on February 15.
His trial, with a change of venue to Miami, in June, 1979, was the first nationally televised trial in US history. He was convicted through eyewitness testimony and forensic evidence matching his dental impressions to bite marks on Lisa Levy's body. Bundy was electrocuted on January 24, 1989. Today, the Chi Omega house, 661 West Jefferson Street, looks almost exactly as it did in 1979, and any discussion of the Bundy incident is considered egregiously unseemly.