Weird History
When These Soldiers Protested Jim Crow Laws, The Army Hanged Them For Mutiny

During WWI, American civilians and soldiers slaughtered each other in the Houston riot of 1917. Police officers took out four members of the US Army, and armed soldiers fired back on civilians. What caused a riot between soldiers and civilians? The soldiers were black. And after facing beatings and detainment by the Houston police, they fought back.
When 150 black soldiers marched on Houston, they were trying to save the life of a black officer physically harmed by Houston police. But in an era of vigilante lynchings, armed black men threatened the status quo. Known as one of the Jim Crow riots, the Houston riot made headlines across the country. In total, 20 perished in the streets of Houston, and over 100 black soldiers were detained and put on trial for mutiny and taking lives. Their trial became the largest murder trial in US history. Within weeks of a guilty verdict, 13 black soldiers were hanged without the opportunity to appeal.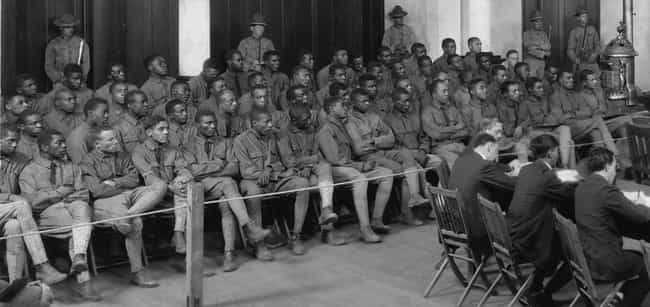 The Houston Riot Triggered The Largest Murder Trial In US History
In 1917, Corporal Charles Baltimore visited a police station in Houston. A black officer stationed at Camp Logan, Baltimore was concerned about the law enforcement's treatment of black soldiers. When he arrived, the Houston police beat and fired at the officer. Then they hunted Baltimore down and detained him.
When rumors of Baltimore's detainment reached Camp Logan, over 150 black soldiers marched on Houston to confront the police. Fears of a lynching must have ran through the soldiers as they marched to save Baltimore.
However, in the Houston riot of 1917, newspapers across the country declared the event a mutiny. While the NAACP investigation blamed police for the riot, the military acted swiftly, putting dozens of black soldiers on trial for mutiny and taking lives.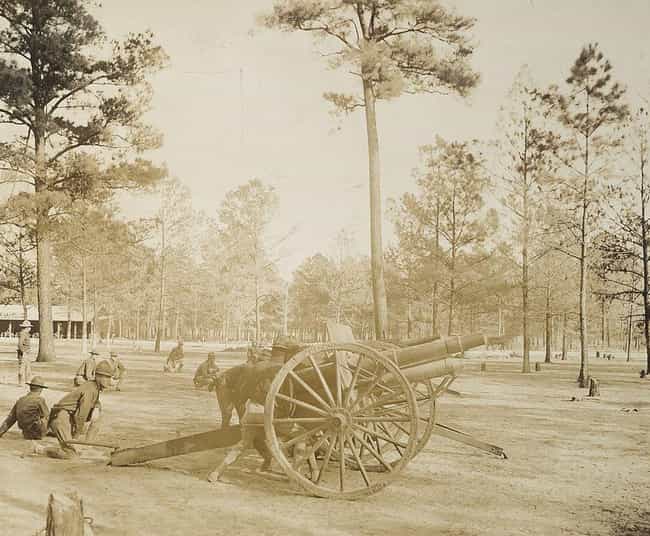 During WWI, A Black Infantry Unit Was Sent To Houston To Guard Camp Logan
The riot took place during WWI as the US geared up for battle and established new training camps. When the Army built Camp Logan in Houston, they sent a battalion of black soldiers (detailed from the historic all-black 24th Infantry Regiment) to guard the construction site.
Some white Americans resisted the presence of black soldiers. Mississippi Senator James K. Vardaman even said, "Whites are opposed to putting arrogant, strutting representatives of the black soldiery in every community."
As black troops crossed the South by railroad, some whites even fired on their trains.
According to Charles Anderson, a relative of one of the soldiers who received capital punishment after the riot, "They sent these soldiers into the most hostile environment imaginable."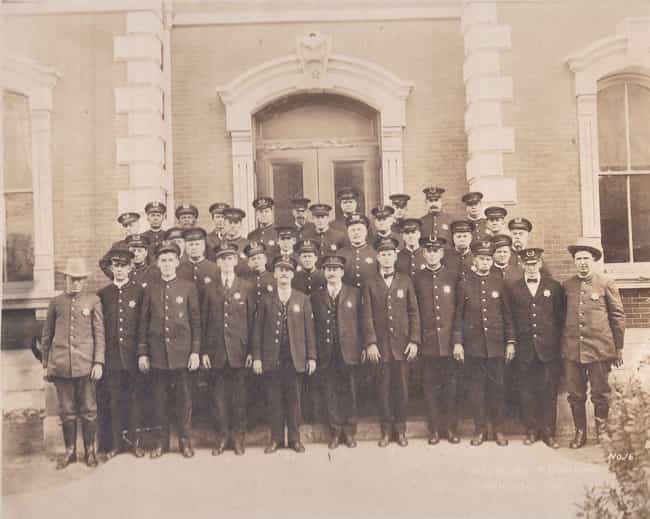 The Soldiers Encountered Jim Crow Laws And Police Harassment
In Houston, black soldiers faced horrific treatment. Col. William Newman had been stationed in Texas once before, where, he said, "a colored soldier was killed by a Texas Ranger for no other reason than that he was a colored man; that it angered Texans to see colored men in the uniform of a soldier."
Houston police officers used slurs against the black soldiers, taking in soldiers for refusing to follow the city's Jim Crow laws. Soldiers in uniform refused to sit in the back of trolleys, for example, leading to harsh treatment from the police.
One black soldier fled Texas, leaving behind a note that read, "Take Texas and go to hell. I don't want to go there anymore in my life. Let's go East and be treated as people."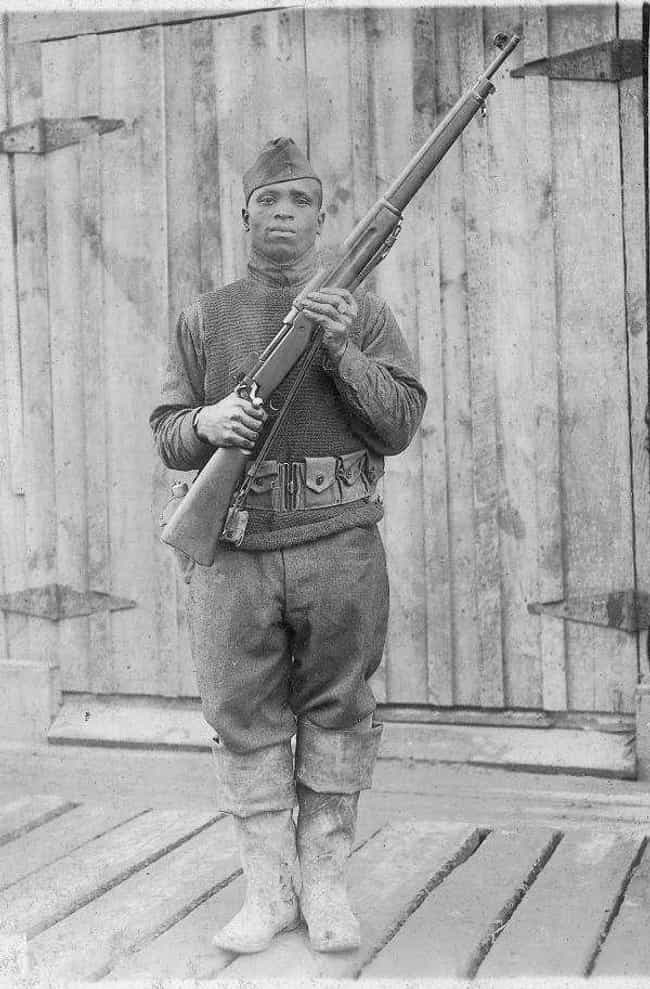 When Houston Police Detained A Black Soldier, Rumors Of A Mob Storming The Camp Spread
The tensions reached a boiling point on August 23, 1917. Houston police detained a black soldier for offering to help clothe a woman the police suspected of harboring a fugitive. In response, a Houston police officer beat the soldier. When Corporal Charles Baltimore asked about the soldier's treatment, he too was beaten, and then fired at.
Back at Camp Logan, a rumor spread that police had ended Baltimore. Another rumor claimed that a white mob was storming toward the camp.
In response, the soldiers armed themselves and marched toward Houston.