Weird History
Actors Who Transformed Into Historical Figures Talk About The Process

Updated January 21, 2020
7.8k views
13 items
Actors are used to pretending to be other people; that's their entire job description. When an actor is playing a real person, however, the transformation process can be a little tricky. Since they're not creating a character from scratch based on the ideas of writers and directors, there's a lot riding on their performance if the audience, subject, or subject's loved ones think it's wrong. While actors often have the ability to view photographs, read biographies, or ask questions of the subject or those who knew them, it can still be a big responsibility.
Many actors are helped in their transformation by adopting costumes and makeup that physically change them to resemble the real-life person they're portraying. Others base their performance on their own interpretation of the person, knowing that attempting to mimic a real person could easily fail, or come across as insincere. Some actors known for their dedication try to live like the person they're portraying, and use their experience to better connect to the character. Many also find inspiration through their own relationships and experiences. Whether actors succeed in their performances or turn off critics and audiences, portraying a real person can't be easy. For many actors, however, the process of transforming into a historical figure is a fulfilling, once-in-a-lifetime opportunity.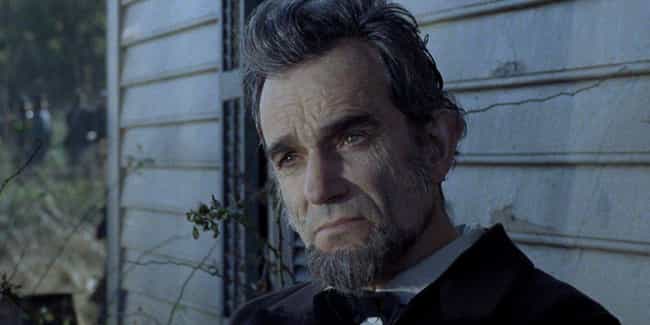 Having grown up in Ireland and England, Daniel Day-Lewis had the task of learning about Abraham Lincoln for the first time while preparing for Lincoln. "It didn't occur to me that it was possible to breathe life into Abraham Lincoln," Day-Lewis recalled. "I felt so shy around him." After he accepted the role, Day-Lewis had to figure out how to play a man without sound or film recordings for reference. "All these things are variables, luckily for me," he remembered, referring to how Lincoln talked and moved. "No one can categorically say this is or isn't what Lincoln sounded like."
Day-Lewis read as many books about Lincoln as he could, and got to know the man through biographies and photographs. "I looked at them the way you sometimes look at your own reflection in a mirror and wonder who that person is looking back at you," he recalled. The more Day-Lewis learned about Lincoln, the more he became "immediately and surprisingly accessible." Like other movies on which he's worked, Day-Lewis stayed in character throughout filming and always spoke in Lincoln's voice to maintain the illusion for himself.
He remembered:
Without sounding unhinged, I know I'm not Abraham Lincoln. I'm aware of that. But the truth is the entire game is about creating an illusion, and for whatever reason, and mad as it may sound, some part of me can allow myself to believe for a period for time without questioning, and that's the trick.
Age: 61
Birthplace: London, England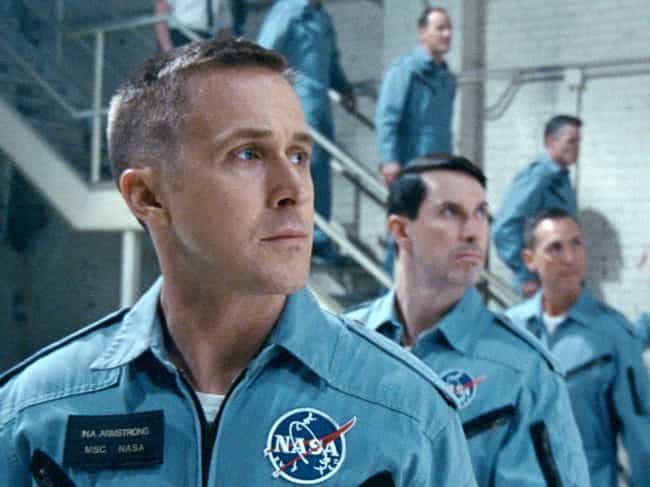 Were Neil Armstrong still alive when First Man went into production, Ryan Gosling would have "asked him if it was okay that I play him." Instead, he took flight lessons and read his biography in order to play the role. Since the astronaut was notoriously private and not really known even by his co-workers, Gosling also spent time with Armstrong's family. "If I didn't feel their support, I wouldn't have done the film," Gosling said. The family gave him a thumb drive that contained voice recordings of Armstrong and his wife, Janet. "I can't say how helpful that was," Gosling remembered. "I kept it with me all the time."
He recalled gaining insights from a meeting with Armstrong's sister:
I find there's such a poet in Neil, and I was asking her where she thought that came from... She... physically tried to embody him for me, so I could see how he would look at her or how he would listen to something. It was a beautiful transformation and it was filled with so much love... It was just so important to them that we get this right. They were meeting with us so that there was no information they had left out that the film could have benefited from, no matter how small it might be.
Gosling enjoyed playing Armstrong not just as a heroic astronaut but as a regular man. "We were so interested in the duality of their lives," he recalled, "how these astronauts were using their flashlight of scientific knowledge to explore the vast mysteries of space, and at the same time, they would have to come home and mow the lawn and take out the trash."
Although he had to play Armstrong without the benefit of meeting him, Gosling felt that "in some ways, this is a really special way to get to know someone - through their children and their family and their friends. I feel as though I did get to meet him, in some way."
Age: 38
Birthplace: London, Canada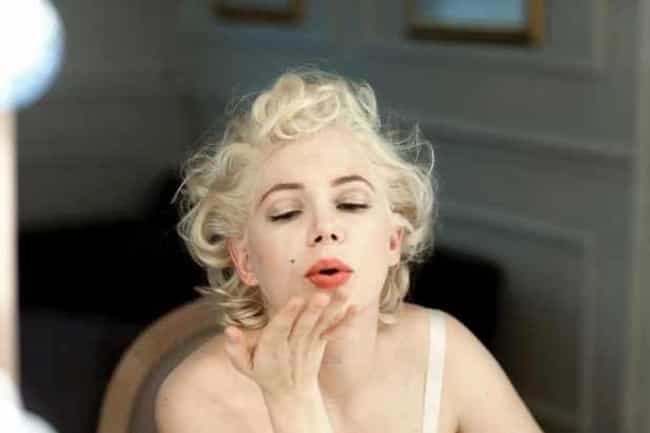 Taking on the role of a recognizable Hollywood legend like Marilyn Monroe requires a lot of guts, but Michelle Williams felt she was up to the challenge. "As soon as I finished the script, I knew that I wanted to do it, and then I spent six months trying to talk myself out of it," she recalled. "But I always knew that I never really had a choice. I've started to believe that you get the piece of material that you were ready for."
Williams was a fan of Monroe from a young age and grew up with several pictures of the actress displayed on her wall. "I've always thought of her as that woman-child, not an icon, which is probably why I let myself approach the role," she said. To prepare for My Week with Marilyn, Williams watched Monroe's movies, read biographies, and even tracked down obscure film clips and diary entries written by the star: "I'd go to bed every night with a stack of books next to me. And I'd fall asleep to movies of her. It was like when you were a kid and you'd put a book under your pillow hoping you'd get it by osmosis."
Williams gained weight to round out her face and wore hip padding under her costumes to complete the look, which gave her more confidence to walk in Monroe's shoes:
It felt like being reborn... It felt like breaking my body and remaking it in her image, learning how she walked and talked and held her head.
By watching enough movies to see Monroe forming her screen persona, Williams realized Monroe was a transformation in herself. "I could actually see it being built and follow her steps," she said. "It gave me courage: This didn't come naturally to her, so I didn't have to expect it to come naturally to myself."
Age: 38
Birthplace: Kalispell, Montana, United States of America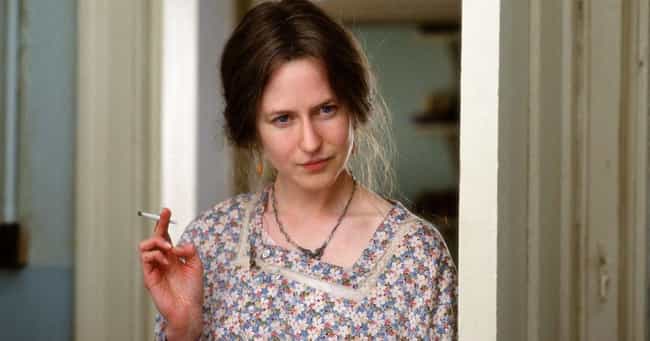 When Nicole Kidman read the script for The Hours, Virginia Woolf "was the first person I asked to be." Kidman learned how to write with the opposite hand and began rolling her own cigarettes, but had difficulty easing into the role. "I remember the first day, and I was really nervous," Kidman remembered. "But she was starting to exist. I could feel her coming." It wasn't until she began acting with Stephen Dillane as Leonard Woolf that she felt her transformation. "I walked in, and he and I just looked at each other, and from that point on we were Virginia and Leonard," Kidman said.
"You can't delineate exactly when it happens," she recalled. "All you know is: Everything starts to flow, and suddenly you're walking differently, you're talking differently, you're thinking differently." Although Kidman memorably changed her appearance with plain dresses and a false nose, the actress felt her transformation was deeper. "[I] try to create who she is through just being her rather than trying to change physically... They were the next layer, whereas the first thing was inside."
Kidman's own experiences at the time, including the publicity surrounding her divorce from Tom Cruise, helped inform the character as well:
I lived in this cottage in the middle of the woods like a madwoman... I was surrounded by all of Virginia's letters and books, and I'd take walks. It was a really lovely way to exist. But also, mixed with that, I was going through a pretty tough time in my life, so things I was grappling with - loneliness and all of those things - were very much a part of her. If you'd even try to analyze it, you'd just go, "Oh, please, stay away from it. Put the lid on the box and just don't go there."
Age: 51
Birthplace: Honolulu, Hawaii, United States of America