Weird Nature
The Most Messed Up Things Alligators Do When They're Killing You (Or Other Living Things)

Alligators are easily one of the scariest creatures you can find in the US. These fearsome hunters spend most of their time lounging around, but once they set their mind to attacking prey, little can be done to stop them. Alligator eating habits are generally focused more on fish, small game, and even predators like Florida panthers, but that doesn't mean they won't take a bite out of a human if they feel threatened or sufficiently hungry.
How do alligators hunt? Ruthlessly. And they're not content with just biting you and making it quick; death by alligator is a process with numerous steps, all of which are brutal. With their sharp teeth, strong jaws, intelligence, and ability to sprint short distances, alligators are fearsome hunters who are perfectly suited to their role as an apex predator.
An Alligator Can Break Bones With Just One Bite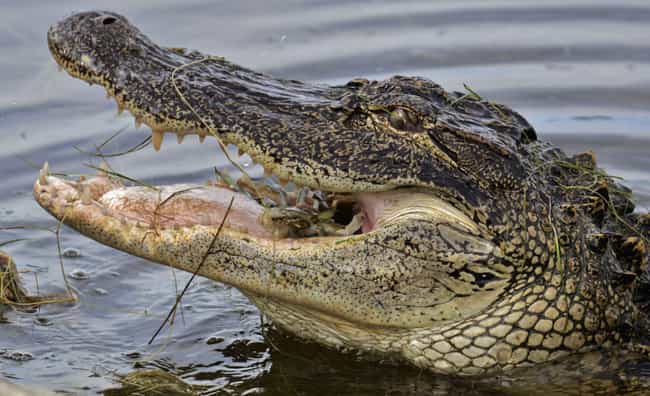 Alligator jaws are famed for their chomping-power, and with good reason. While a human can generate somewhere between 150 and 200 pounds of pressure per square inch, crocodilian species can generate 19 times that with a single bite. They lack the ability to chew and tear as some other apex predators do, but that doesn't matter - just by biting, an alligator can break its prey's bones. Even worse, they're inclined to hold on to whatever they bite, sometimes refusing to let go of something as mundane as science equipment for up to twenty minutes.
Alligators Have A Highly Diverse Diet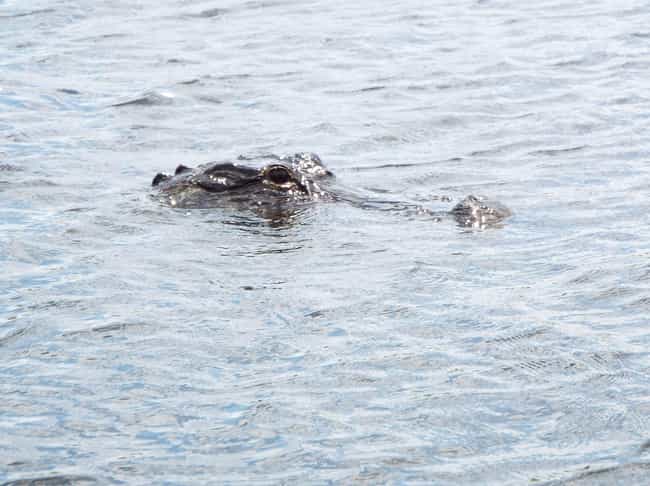 Alligators tend to favor food that's easy to get, which means primarily fish, bugs, crabs, and other aquatic animals. But that's not all - since all animals need to drink water, an alligator's habitat is the perfect lure for small and large mammals ranging from rodents to livestock. Alligators will not typically attack humans because they're too big to easily digest, but a small child may be perceived as reasonable prey. Their versatile diets mean that really anything is fair game, which is why, despite their tendency to avoid humans, it's best to stay away.
Alligators Are Patient Creatures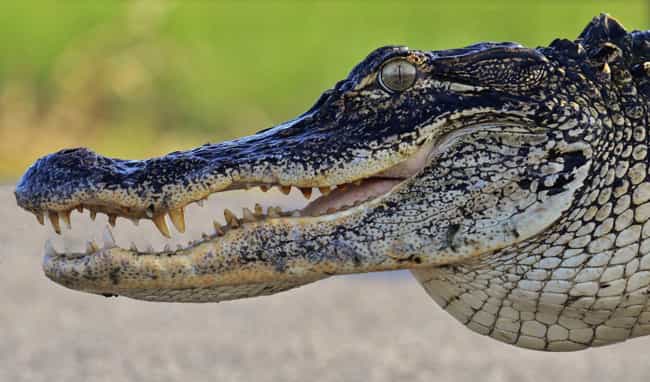 One of the creepiest things about alligators is how patient they are when hunting. An alligator only needs to eat about once a week, so they're content to lie in wait for food to come to them. While that's good for those of us who aren't inclined to wander near a wild alligator, it's also a bit unnerving. With just one giant meal being enough to satiate an alligator, it's hard to not worry that you might be enough to make up that one meal.
Not Only Do Alligators Wait - They Hide, Too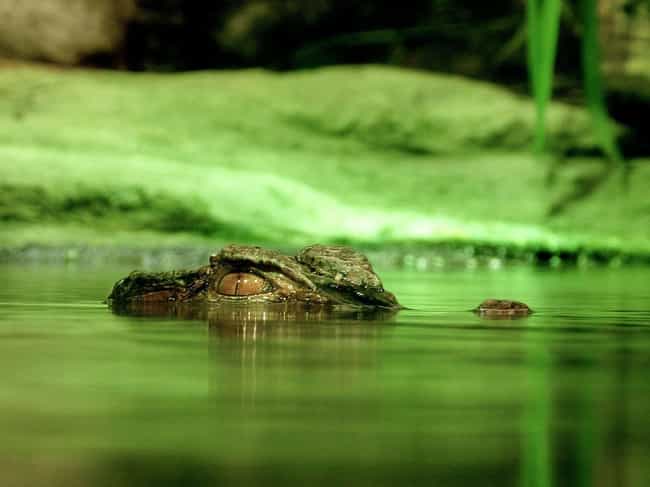 Alligators are fierce predators not because they happen to be fast and burly, but because they're both patient and easily disguised. Bumpy, rough skin allows the alligator to blend into the water, and their ability to keep just their nostrils and eyes above water allows them to hide from even the most observant prey. Joke as we may about their less developed lizard brains, there's a reason these creatures have existed for millions of years - they're perfectly suited to their environments. The truly terrifying thing is that by the time you finally catch sight of one of these apex predators it's probably too late.