Anime Underground
Here's How Your Favorite Canceled Anime Were Supposed To End

When an anime is canceled, viewers are left hanging with an unfinished plot and unanswered questions. Thankfully, when many canceled anime are based on manga that can sometimes provide a conclusion. Reading the manga attached to your favorite series makes for a great experience; the differences between the Akira manga and anime are enough for you to practically enjoy an entirely different story twice. But sometimes when your favorite anime is canceled, you just want to know what happened.
If you really need to know how Fruits Basket or Slam Dunk ended, read on to discover what happened in the final arcs or chapters manga -if the manga even finished itself. As you probably guessed, this article is SPOILER HEAVY, so proceed with caution.
back to page 1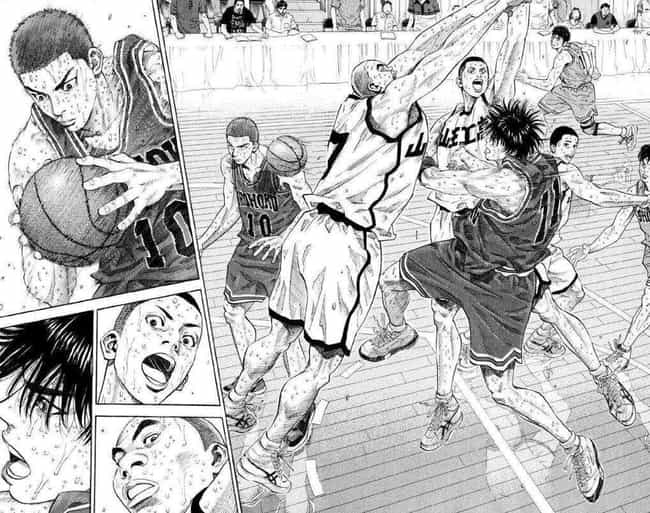 Slam Dunk lasted for 101 episodes before its abrupt cancellation. While 101 episodes sounds like more than enough, the anime ends without the most critical arc in any sports anime - the final showdown between the main team and their rival. The manga gives us exactly that in the match between Shohoku and Sannoh.
This match remains one of the most intense battles in sports manga history. Despite injuring his spine during the match, Sakuragi uses his love of basketball to push through the pain and score a decisive point for Shohoku. Besides that, he actually works together with Rukawa, whom he strongly dislikes, to achieve this, because his love for basketball supersedes his personal grudges. How animators left this out of the anime is still a mystery.
see more on Slam Dunk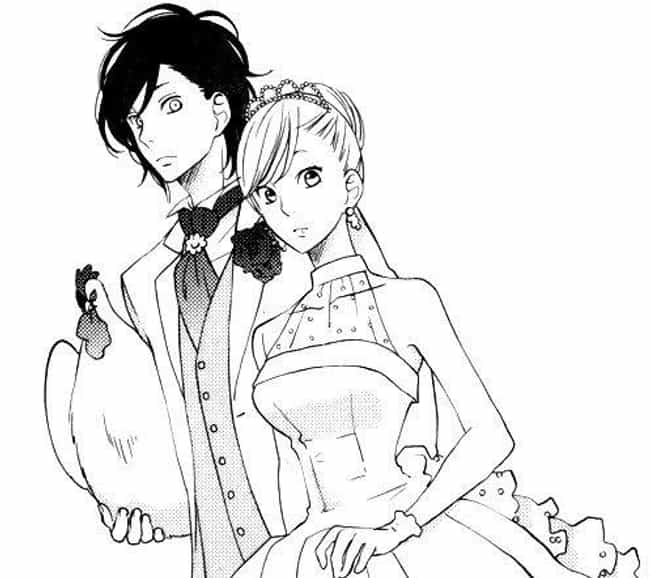 My Little Monster ends with the vague implication that its two protagonists, Haru Yoshida and Shizuku Mizutani, might give their fraught relationship a chance. Anime viewers know Haru has issues with his family, but they are left vague. In the manga, Haru's bizarre and inappropriate behavior is fully fleshed out.
In the manga, readers learn how Haru's brother, who initially defended him against their cruel family, began siding with them and icing Haru out. He also had to deal with his parents' divorce, and the passing of the aunt who raised him. All these things combined with his naturally difficult personality means he often acts inappropriately around Shizuku, who is not going to bend over backward to accommodate him, as she has her own goals to focus on.
The anime leaves viewers on this note, but in the manga, the two actually talk through their issues and make a real commitment to one another. After a year-old wait, during which Haru leaves to study abroad, the two finally marry.
see more on My Little Monster
Due to legal problems between Artmic and Youmex, the two companies who owned the rights to Bubblegum Crisis, only eight episodes out of the thirteen were ever produced. A cyberpunk series about rogue technology, Bubblegum Crisis started as an anime, without any manga to explain how it is supposed to end. Some believe the original ending lies within in a three-episode series called Bubblegum Crash! This series involved the Knight Sabers reuniting after a period of absence to fight villains acting under the orders of a mysterious voice.
see more on Bubblegum Crisis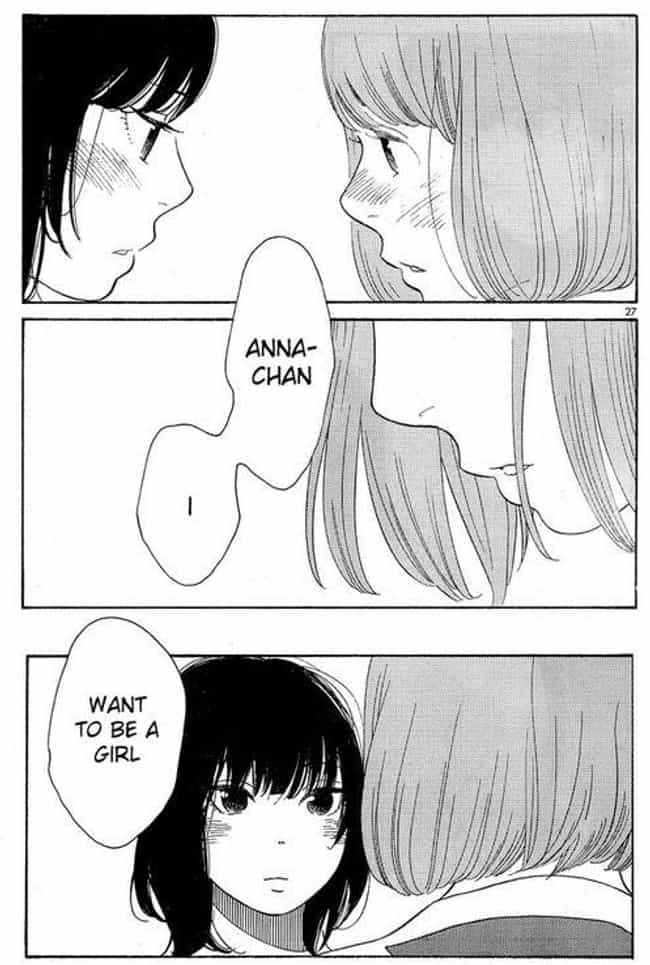 Wandering Son tells the story of Shuichi Nitori, a young trans girl struggling to come to terms with her identity. The anime ends on a relativity hopeful note - she gets to play Juliet in a gender-flipped version of Romeo & Juliet staged during the school festival.
But there's a whole lot more that happens after the anime ends. Shuichi grows up and takes steps toward medically transitioning. Her relationship with her girlfriend, Anna, deepens and grows more serious. Finally, Yoshino, who appeared to be a trans boy in the anime, decides after some experimentation that she is actually a girl who doesn't like conforming to female gender expectations, and worries about disappointing Shuichi with this news.
see more on Wandering Son