Documentaries
How 'Catfish' Changed Eight People's Lives And Rewired Our Understanding Of Online Existence

Updated October 1, 2019
8.7k views
14 items
The movie Catfish, a documentary thriller about an online relationship, first premiered in theaters on September 17, 2010. By following an online relationship between Nev Schulman and Megan Faccio, the film brought to light certain negative aspects of social media that had not yet been considered in mainstream culture. The film gained notoriety across the US, eventually sparking the MTV reality show, Catfish.
Yaniv "Nev" Schulman is a New York-based photographer and the protagonist of Catfish. His older brother Ariel "Rel" Schulman and filmmaking partner Henry Joost are the brains behind the operation. As filmmakers, Rel and Henry often recorded Nev's antics, and as Nev developed an increasingly convoluted online relationship with a family in Michigan, Rel began recording more and more, hoping to create a short film out of Nev's growing online network.
Rel and Henry thought they would follow a simple story with a happy ending. Instead, the trio became caught in a complex web of deception and lies. They used their skills to uncover a dark secret, eventually turning their work into the groundbreaking documentary.
Today, catfishing is an expected element of online dating, as evidenced by some of the creepiest Catfish episodes. Though catfish stories aren't particularly new, the phenomenon wasn't widely considered until the documentary. By creating a compelling and honest narrative, the Catfish documentary opened people's eyes to the more nefarious consequences of social media and exposed the simple mechanisms of deception often found in online accounts.
It All Started When 8-Year-Old Abby Pierce Sent Nev Her Painting Of One Of His Photographs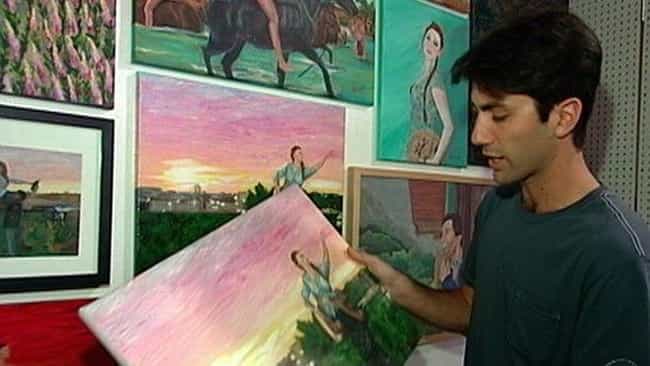 Abby, an 8-year-old aspiring artist living in Michigan, first contacted Nev on MySpace in 2007. She explained that she had seen one of Nev's photos in a newspaper, and asked for permission to paint his work. Nev agreed, and a few weeks later he received a truly stunning watercolor rendition of his photo.
Only 24 years old at the time, Nev was immediately curious about the young prodigy. After receiving permission from her mother Angela, Nev struck up an online friendship with Abby. He supported her artwork, and even felt that he might be inspiring some of her pieces. As Nev's relationship with Abby grew closer, he also became Facebook friends with many of her familial and social connections, including her mother and her 19-year-old half-sister Megan. Nev and Megan connected over a shared interest in photography and an admitted attraction to each other. After eight months, the two established an intimate online relationship.
Nev Carried On An Intimate Online Relationship With Megan - Who Did Not Actually Exist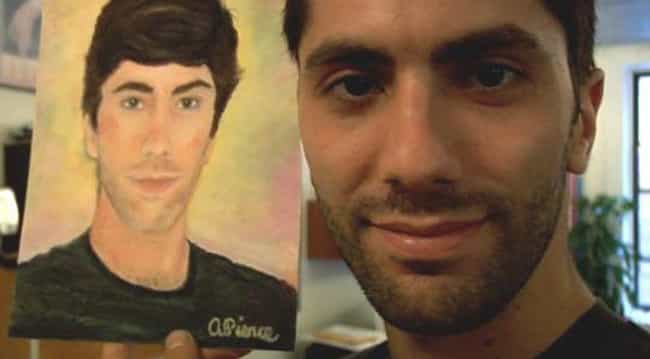 Nev and Megan developed an intimate relationship in every sense of the word. The pair exchanged steamy messages on Facebook, and Megan wrote songs for Nev. Along with her photography skills and aspirations to become a model, Megan was also a talented musician. When Megan told Nev she was moving near Lake Superior, Nev offered to move with her.
After eight long months of the online relationship, Nev found evidence that the many songs Megan had recorded for him were fake. She had found videos on YouTube and passed the songs off as her own. Although Nev hadn't had reason to doubt his online love before, the discovery of her lies sparked suspicion. At that time, Nev, Rel, and Henry decided to get to the bottom of the story and confront Megan and her family on camera.
The three young men traveled to Michigan to surprise Megan. Eventually they met Angela Wesselman-Pierce, the supposed mother of both Abby and Megan, who admitted that Megan didn't actually exist.
'Megan' Was The Invention Of A Middle-Aged Woman Who Constructed An Elaborate Network Of False Identities
When Nev, Rel, and Henry found Angela, the truth behind Nev's online relationship came to light. Nev never spoke to Megan or Abby, and had only ever corresponded with Angela.
From the very first MySpace message, Angela was the one communicating with Nev online. She created multiple Facebook accounts, curated and posted fake pictures, changed her voice to mimic different personalities when talking on the phone, and sent Nev her own paintings. Though she had a daughter named Abby, the real little girl didn't paint. All the while, Angela's husband, two stepsons, and daughter had no idea about her online exploits.
Angela Was A Once-Aspiring Artist Whose Life Revolved Around The Care Of Two Severely Disabled Sons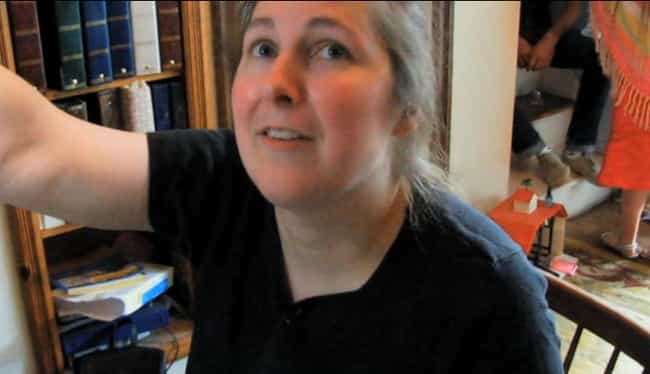 Although her deception hurt Nev, the truth about Angela's life gave both the filmmakers and the viewers pause. Through her elaborate scheme, Angela positioned herself and her family at the center of a thriving art community. According to her, Abby was an art prodigy - a young child who could sell her paintings for as much as $7,000. The entire family was filled with talented creators, all of whom were just waiting for their big break.
In truth, Angela once aspired to be an artist, but she was far removed from that life. Anegla's day-to-day revolved around caring for her daughter Abby, her husband Vince, and Vince's two disabled sons. She was deeply withdrawn from her community, so much so that most people didn't know who she was. Her online persona wasn't an exaggeration of her everyday - they were her attempt to create a new life and subsequently escape from the mundane loneliness of her own world.