The Black Death was a devastating epidemic, taking around 50 million lives, or more than half of Europe's population. After the first major outbreak in 1348, the plague continued to return for centuries, with outbreaks occurring in Europe through the middle of the 17th century. People infected with the plague had a 4-in-5 chance of succumbing to their symptoms, making it one of the most devastating diseases in human history. In the face of the epidemic, medieval plague doctors tried - and usually failed - to save lives. Some cities instituted quarantines to stop it from spreading. Venice sent victims to an isolated location called Poveglia Island where many spent their final days. Milan sealed up plague victims and their living relatives in their homes.
People who survived the plague inherited a better world, where living standards increased and life expectancy grew higher. In fact, the effects of the Bubonic plague on modern culture are surprisingly positive. So, how could you survive the plague? While many methods promoted by European doctors didn't help much, there were several ways to increase your chances of living through history's worst epidemic.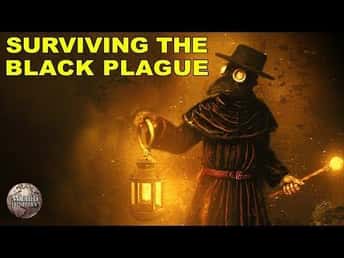 Photo: Unknown / Wikimedia Commons / Public Domain

Rats carried fleas infected with the plague into Europe's cities. Major cities like Florence and Siena lost at least 60% of their population during the epidemic. Cities had a higher mortality rate because crowded areas helped the spread of the disease.

As Dr. Tim Brooks, an expert in diseases at Public Health England explains, the plague could spread pneumonically from person to person, and "[I]n the right social conditions, with the right circumstances to bring humans and rats together, and in a society where caring for relatives and neighbors was the thing, you get bubonic plague, followed by pneumonic plague."

Infected people spread their disease unknowingly because fleas would jump from them to any healthier host within a two-meter radius. Avoiding other people ended up being one of the best strategies for survival.