Weird Nature
Fascinating Answers to All Your Questions About How Elephant Sex Works

Hopefully, at this point we all know where babies come from, but with some animals, the real question is how? Anyone who has seen an elephant can agree that elephant sex certainly doesn't seem easy. It even seems sort of dangerous what with all of that weight they are carrying. So how do elephants have sex?
While they don't use their pee as foreplay the way lobsters do, they do have some charming mating rituals of their own. Much like humans, even the largest land mammals on earth need to put some work in when they are trying to finding a mate. You might find that some elephant mating rituals are very close to ours. For example, in order to attract a mating partner, the female elephant does a special strut to make a male chase after her.
This list is here to answer all of your burning questions about elephant sex facts and mating practices that may surprise you. For better or worse, after you read this list, you will never have to ask what elephant sex is like again. You're welcome.
Males Are Very, Very Well Endowed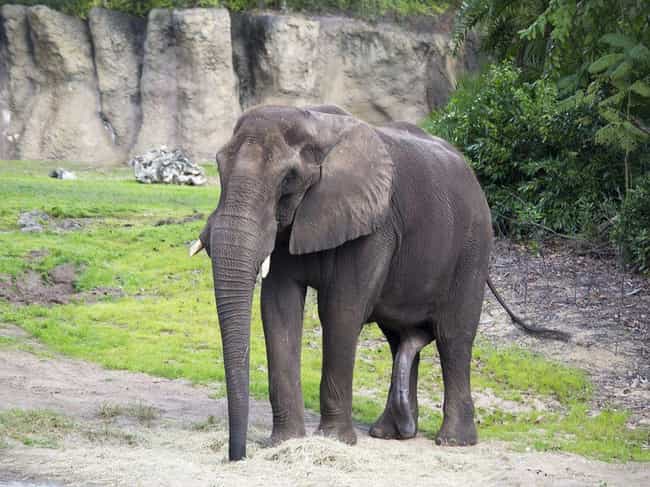 Elephants may be huge, but this goes way past proportional. The penis of an African elephant can reach four feet and weigh 60 pounds. They have been known to use it briefly as a fifth leg. Yeah, it reaches the ground. However, they are matched by their mates, as the reproductive canal of an female is eight feet long.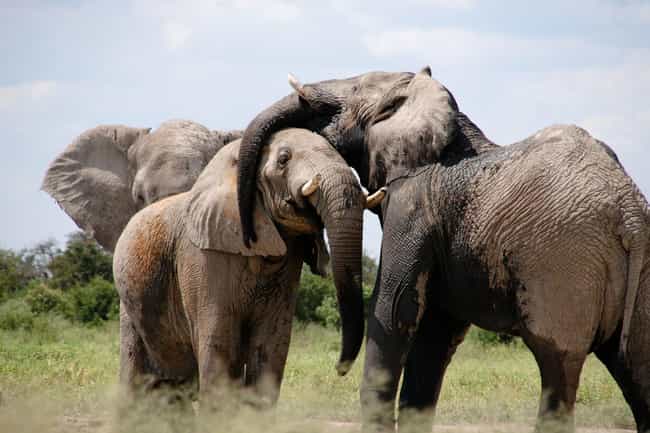 They may have tusks, but they are really just bleeding hearts: male elephants can become so lovesick they stop eating, which just goes to show that a bad crush can strike any species.
Elephants Hold the Record for Longest Pregnancies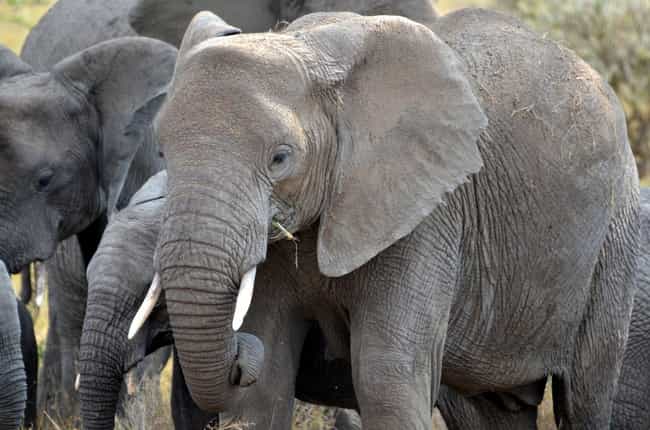 The sex may be brief, but the results stretch out for a long time. If nine months of pregnancy seems agonizing, imagine this: female elephants are typically pregnant for 22 months, almost two years. This is a record in the animal kingdom. They deserve a very, very nice baby shower.
Females Have a Special Strut When They Are Fertile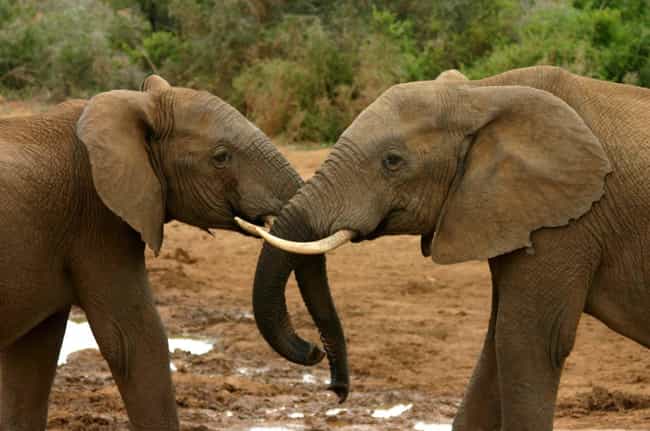 When a female is in the mood, she'll get sassy like she's wearing a new pair of shoes. They have been known to perform an "estrus walk," where they strut away from the male with their heads "held high and to the side." The male then chases after them and stops their walking with his trunk prior to getting it on. Surely we've all seen something like this in a bar before?