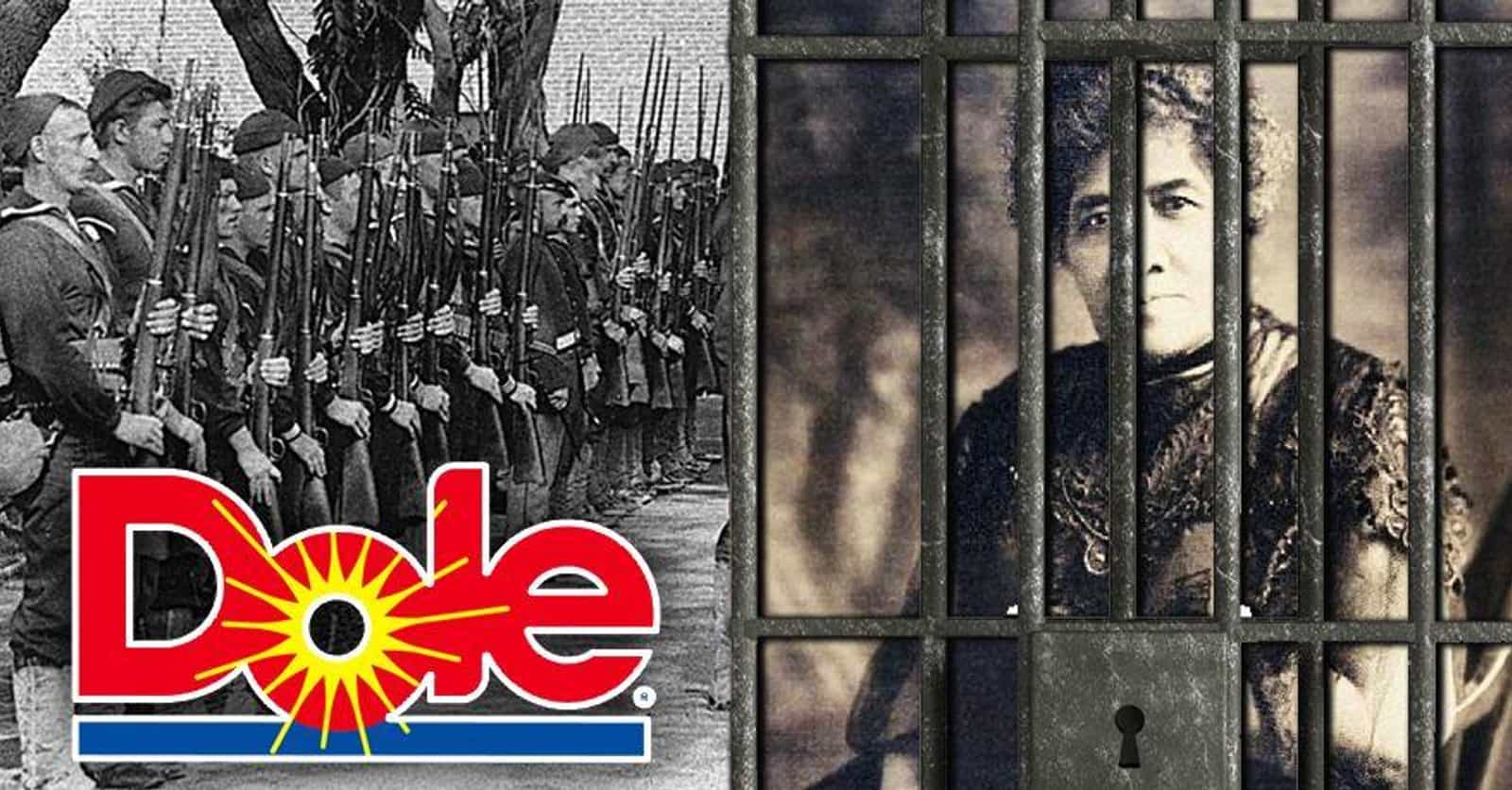 Photo: user uploaded image
The Insane Story Of How A Fruit Juice Company Forcefully Stole The Hawaiian Kingdom
Why did the US want Hawaii? With even a glance at its sensual beaches and lush jungles, it's no surprise that the scenic islands have always been desirable. But as with any story of settlement, the development of Hawaii didn't come about as peacefully or honorably as its sumptuous vistas would have you believe. For American lawyer and entrepreneur Sanford Ballard Dole, Hawaii was a gold mine — or at least a pineapple one — and he used his government influence and self-appointed position in Hawaii to push the US toward taking over the islands in the late 1890s. 
Thanks to Dole, what started as a diplomatic relationship between the US and Hawaii during the 1850s ended in full annexation of the multi-island kingdom less than a half century later. The Dole fruit company in Hawaii rose out of the bloodless Hawaiian coup staged by the Dole and the US government in 1893. The coup ousted Queen Lili'uokalani, who found herself under house arrest, and led to Dole proclaiming himself to be president of the Republic of Hawaii. The formal annexation of Hawaii by the US, however, didn't take place until the end of the 1890s when Dole convinced the US of its strategic value in the Pacific.
How did Dole (almost) single-handedly end the Hawaiian monarchy by using the US government to advance his economic interest?  It's a story you just have to read to believe — it may even make you want to boycott pineapples for a while. 
---
Photo: Louis Choris / Wikimedia Commons / CC BY-SA 3.0

King Kamehameha Unified The Hawaiian Islands During The Late 1700s

The Hawaiian Islands were populated by Polynesian migrants sometime around 400 CE. The individual chiefdoms maintained autonomy but engaged in diplomacy and fought with one another, in relative isolation from outside influences until the arrival of Captain James Cook in the 1770s. The English seafarer visited Hawaii in 1778 and 1779 — Cook called them the Sandwich Islands — and died in a dispute with natives during the second visit - and Europeans continued to make periodic visits to the Islands over the remainder of the 18th century.

During this same time period, King Kamehameha of the big island of Hawaii launched military campaigns against his neighbors, conquering the chiefdoms on nearby islands. Between 1786 and 1810, King Kamehameha conquered the major islands of the Hawaiian archipelago, unifying them under his authority. In his efforts, he enlisted assistance from European and American traders, reflective of the diverse cultural and economic changes affecting his kingdom.