True Stories

Real Stories of How Famous Actors Were "Discovered"

Show business is cutthroat. Millions of ingénues work their way out to Hollywood in order make it in the entertainment industry only to suffer rejection after rejection. But some people are lucky and get discovered totally by chance. Maybe they were simply eating a slice of pizza (Natalie Portman) or just getting out of a cab one day (Tippi Hedren). Here are 15 real stories of famous actors and how they were discovered.
These stories of famous actors who got discovered may have happened by sheer chance, but let's face it, most of the actors on this list have not only been blessed with amazing looks, but they also have that star quality power that draws attention. Who could walk by a young Ashton Kutcher and not think he could have a successful modeling career? Wes Craven took one look at Johnny Depp and asked him to audition for A Nightmare on Elm Street. Alfred Hitchcock saw Tippi Hedren in an ad for diet soda and knew that he had his Grace Kelly replacement.
Of course, it takes a lot of work and dedication to stay at the top. Many of these stars have had long-lasting, award-winning careers in Hollywood. What's your favorite story of how actors got discovered? Let us know in the comments section below.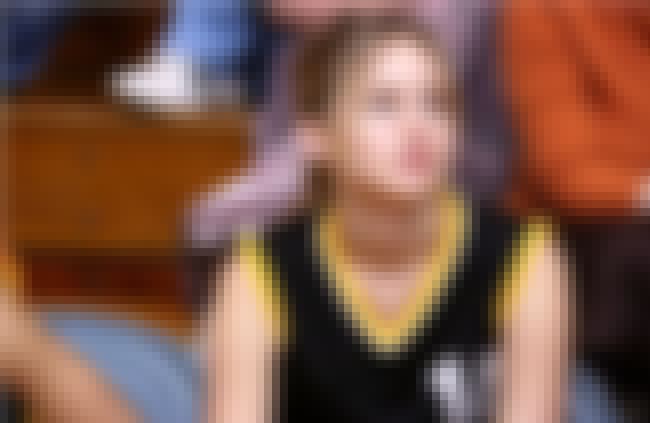 Jennifer Lawrence is still years away from being 30, but it seems like the Academy Award-winning actress has been at the top of her game forever. The Kentucky native was vacationing in New York when a talent agent spotted the 12-year-old walking around Union Square. Lawrence quickly got work as a teen model before making her television debut on Monk in 2006.
The Hunger Games heroine received her first Oscar nomination for her acclaimed performance in the indie drama Winter's Bone in 2010.
Also Ranked
#69 on The Best Actresses in Film History
#52 on The Most Trustworthy Celebrities in the World
#22 on The Best Actresses Working Today
#18 on The Hottest Celebrities of All Time
see more on Jennifer Lawrence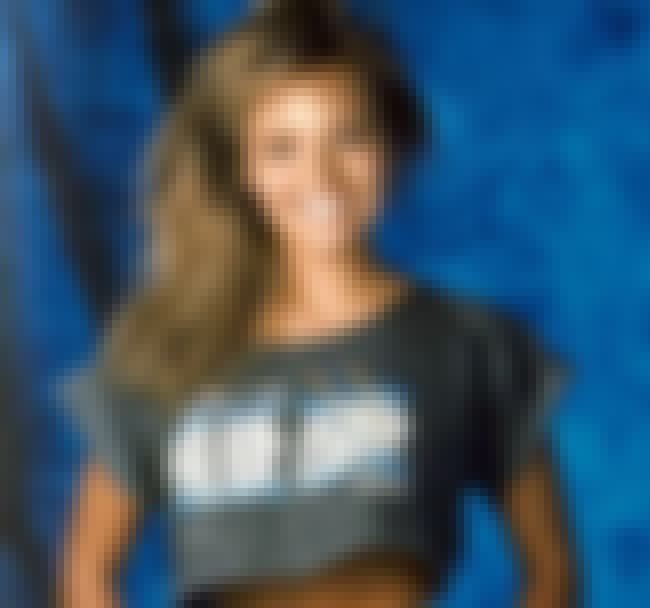 Pamela Anderson worked as a fitness instructor in 1989. While living in Vancouver, British Columbia, she attended a B.C. Lions football game wearing a Labatt Blue t-shirt. The sexy Anderson was put up on the stadium's Jumbo-tron, and the crowd cheered so enthusiastically that she was brought down to the football field for a standing ovation. The Labatt company heard about the uproar and hired the future Playboy playmate as a "Blue Zone Girl" spokes model.
After modeling in Playboy, Anderson began focusing on acting and she received small parts on several TV shows. Her big breakthrough came as "Tool Time Girl" Lisa on Home Improvement. Then, in 1992, Anderson got the role that would define her career, beautiful blonde bombshell C.J. Parker on Baywatch.
Also Ranked
#11 on The Celebrities You Most Want To See Play Survivor
#67 on Celebrities You Would Not Want as a Stepmom
see more on Pamela Anderson
Charlize Theron moved from South Africa to Hollywood when she was just 18-years-old. She was on the verge of running out of cash and living in a sketchy hotel room when she was discovered at a bank. Actually, she was discovered at a bank while yelling at a teller because he wouldn't cash her paycheck. Apparently, it was a do-or-die situation for Theron.
She explained the ordeal during an interview with O Magazine, "I'm like, 'It's survival, people.' If I didn't cash that check, I wouldn't have had a place to sleep that night. I said to the teller, 'You don't understand—please!' I was begging and pleading, and a gentleman came over and tried to help. I had to fill out a ton of paperwork and open an account, and I cashed the check."
Not only did the Oscar-winning actress cash her check, she also got discovered by a talent agent who was also at the bank. Theron scored her first feature film acting gig just a few months later in Children of the Corn III: Urban Harvest in 1995.
Also Ranked
#16 on The Most Beautiful Women of All Time
#38 on The Best Actresses in Film History
#86 on The Most Trustworthy Celebrities in the World
#91 on The Greatest Actors & Actresses in Entertainment History
see more on Charlize Theron
Note to Jackie Earle Haley: don't allow someone as hot as Johnny Depp to tag along with you for a movie audition. Haley planned to try out for Wes Craven's original A Nightmare on Elm Street. Depp did not have any plans for the day and accompanied his pal Haley to the set. Haley did not get the part, but Craven spotted Depp hanging around and asked him to audition.
The future Jack Sparrow landed the role as Glen and made his feature film debut in 1984. Depp's Glen appears in one of the most famous kill scenes in horror movie history.
Also Ranked
#27 on The Coolest Actors Ever
#17 on The Best Actors in Film History
#2 on The Greatest Actors Who Have Never Won an Oscar (for Acting)
#10 on The Best (Male) Actors Working Today
see more on Johnny Depp